Moving to Colorado from NYC
2020 has been a wild year for everyone and that wild year is sending people from the city into the suburbs in record numbers. The combination of a global pandemic, social unrest, skyrocketing rent, and other factors have thousands of residents eschewing urban areas like New York City for a quieter and slower lifestyle in the suburbs.
Colorado has become a prime destination for New York City residents moving into the 'burbs, but what happened to the fun of city life and why is everyone leaving for the Centennial State? Let's learn some of the factors that are moving NY residents to Colorado and three of the best neighborhoods for city slickers to enjoy the Mile-High lifestyle.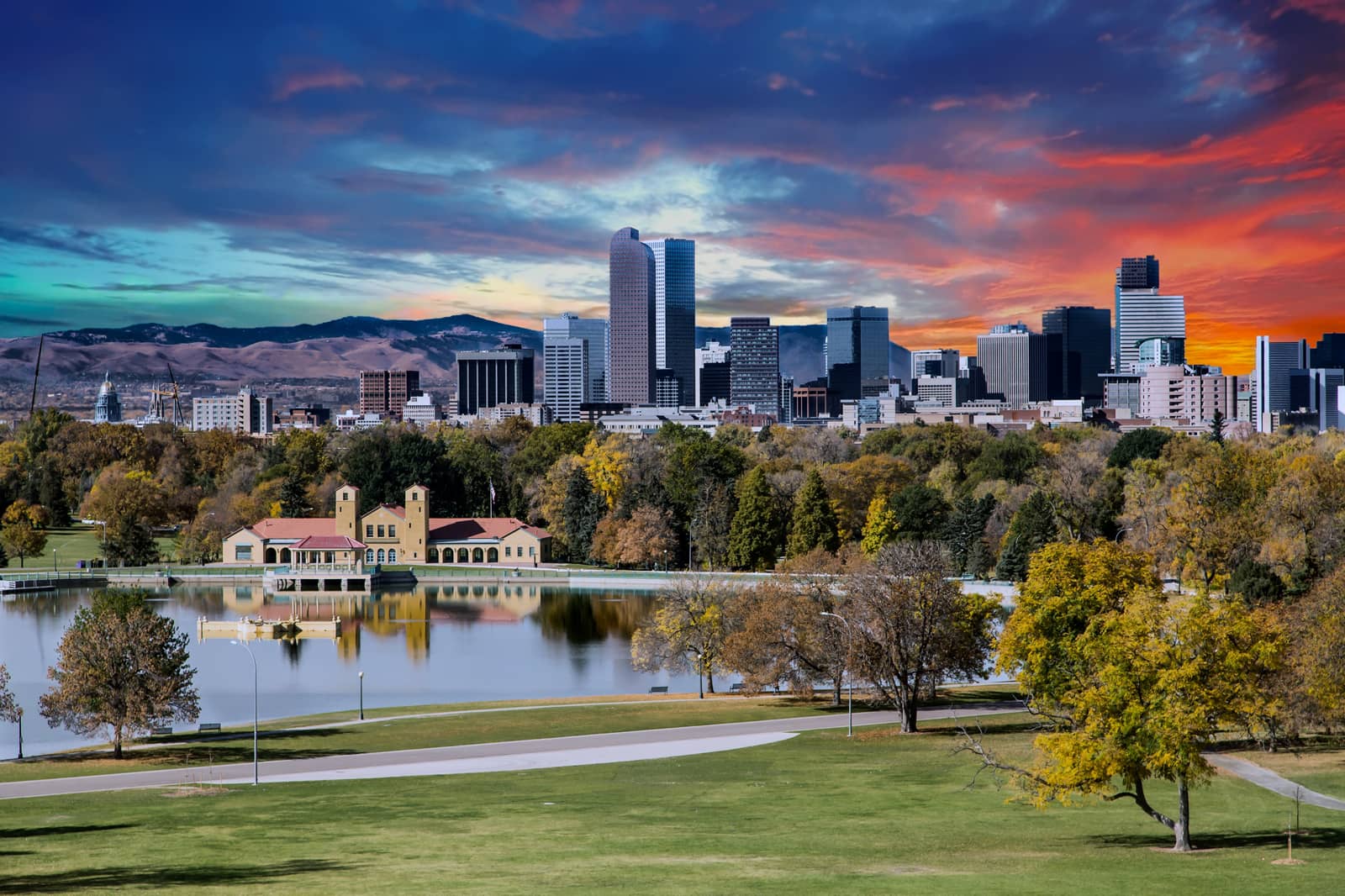 Why are People Leaving NYC?
One of the primary reasons people live in urban areas is the proximity to work. If you worked in Midtown Manhattan, it made sense to live as close as possible to avoid hours-long commuting. When the global pandemic hit big cities, these massive offices were shuttered, and employees were switched to remote and work from home options.
Once companies and employees were forced out of their buildings, they quickly discovered remote and working from home were no less productive than a day in the physical office. The realization that many jobs can be done from home with lower overhead has taken away the incentive to be in the office every day and the incentive to be close to that office. With no commute, why not move somewhere with more elbow room?
Unlike suburban neighborhoods, urban areas are densely populated with people elbow to elbow down the sidewalk and on public transportation. Dense populations are perfect environments for communicable diseases like COVID-19 with the only solution to stay hidden in your home. Being locked up for weeks on end has many city residents flocking to the suburbs where they can walk around their neighborhood and get fresh air while staying safely away from the neighbors.
"All of the things I loved about New York City kind of just disappeared because of COVID," says New York resident Casey Madden.
2020 has also brought waves of peaceful demonstrators to full-scale riots, and NYC is a hotbed for social unrest. While peaceful demonstrating is conducive to democracy, the potential for violent turns has many NYC residents rearranging their commute to avoid problem areas or staying holed up in their apartments for days until situations calm down.
You might believe in the message of protestors, but you are never forced to live in an area with the potential for violence if you don't want to. Avoiding social unrest and demonstrations is another primary factor driving city residents into the Colorado suburbs.
Why are They Moving to Colorado?
NYC residents are favoring Colorado thanks to the outdoor adventure, a quieter lifestyle, and houses that back up to acres of green space. Denver has also become a major economic hub with many of the same opportunities found in large cities like NYC.
If you're moving to Colorado should you buy or rent? Like any other booming state, Colorado's monthly rental rates are continuously increasing and don't show any signs of slowing down soon. Colorado's median home price is also rising but not close to the rental rate and any Colorado home purchase is a good move with the current rock bottom interest rates. Renting might be more advisable in NYC thanks to gargantuan home prices but buying is the way to go in Colorado.
Three Great Neighborhoods to Move to in Colorado
Aurora
Located directly east of the 'big city,' Aurora is Denver's largest suburb and with a population of close to 400,000, a city in itself. Aurora features both established and new construction neighborhoods with a variety of house and lot sizes to match just about any budget and preference. No matter where you move in Aurora, you'll always be close to amenities like restaurants, shopping, and outdoor space.
Types of Homes Available in Aurora
If you want the best in new construction, Aurora is one of the best neighborhoods in Colorado to move to. Aurora features over a dozen new and under construction communities that are filled with local amenities like parks, swimming pools, golf courses, and much more. The new construction neighborhoods are surprisingly some of the most affordable homes in the Denver metro with prices ranging from the high $200s to high $500s for three to five-bedroom single-family homes.
Centennial
Centennial is one of the fastest-growing towns in Colorado thanks to its new amenities and great location mixed with that sleepy suburban feel many city dwellers pine for. Living in Centennial puts you within a short drive to the jobs and amenities of the Denver Tech Center while also leaving you with a relatively easy commute to Denver, Parker, or even Colorado Springs.
Types of Homes Available in Centennial
Like Aurora, Centennial features a variety of both old and new construction depending on your preference and budget. Most homes are three to five-bedroom, 1 to 1 ½ stories, and priced from the high $300s into the high $500s. For more information, check out our list of the best neighborhoods in Centennial.
Parker
Parker has been around for several decades but only recently blossomed into a major Colorado town. Of the neighborhoods in our list, Parker has the best small-town feel with dozens of acres of open space, trails, and a downtown drag with locally-owned shops and restaurants. Parker is further away from big-city amenities than Aurora or Centennial but is still a short drive away from the Denver Tech Center and burgeoning Castle Rock. Check out our list of the best neighborhoods in Parker for more information about moving to this great area.
Types of Homes Available in Parker
Parker has a mix of old and new three to five-bedroom homes ranging from the high $300s to the $600s and beyond. Parker also has large lot sizes compared to Aurora and Centennial and the most direct opportunities for outdoor recreation right outside your front door.
Connecting with a Colorado Real Estate Team
Even if you've decided on one of these three neighborhoods, narrowing down your choices can be difficult. Luckily, that's when a great real estate agent like Colorado's The Storck Team can be a tremendous resource for all your questions. If you need help moving from NYC to Colorado, call The Storck Team today to discuss your wants, needs, and budget, and we'll help you find your ideal Colorado home.
Making the Move from NYC
Social unrest, a pandemic, and many other factors have pushed NYC residents out of the city and into more relaxed environments like the Colorado suburbs. If you're ready to leave the big city for 'burbs check out Aurora, Centennial, Parker, and get connected with a great real estate team. Times are changing but Colorado is ready for new residents.