What are the 3 Types of Reverse Mortgages?
Every older American who owns a home and cares about their finances has heard of reverse mortgages. You see reverse mortgages advertised on TV and billboards around your city but what is a reverse mortgage and how do they benefit homeowners?
There's no such thing as a one-size-fits-all reverse mortgage so let's figure out the basics of reverse mortgages including the three types of reverse mortgages, the pros and cons of each, and how to find out if a reverse mortgage is right for you. Reverse mortgages can help you tap into the equity you've been putting away for years if you make the right moves.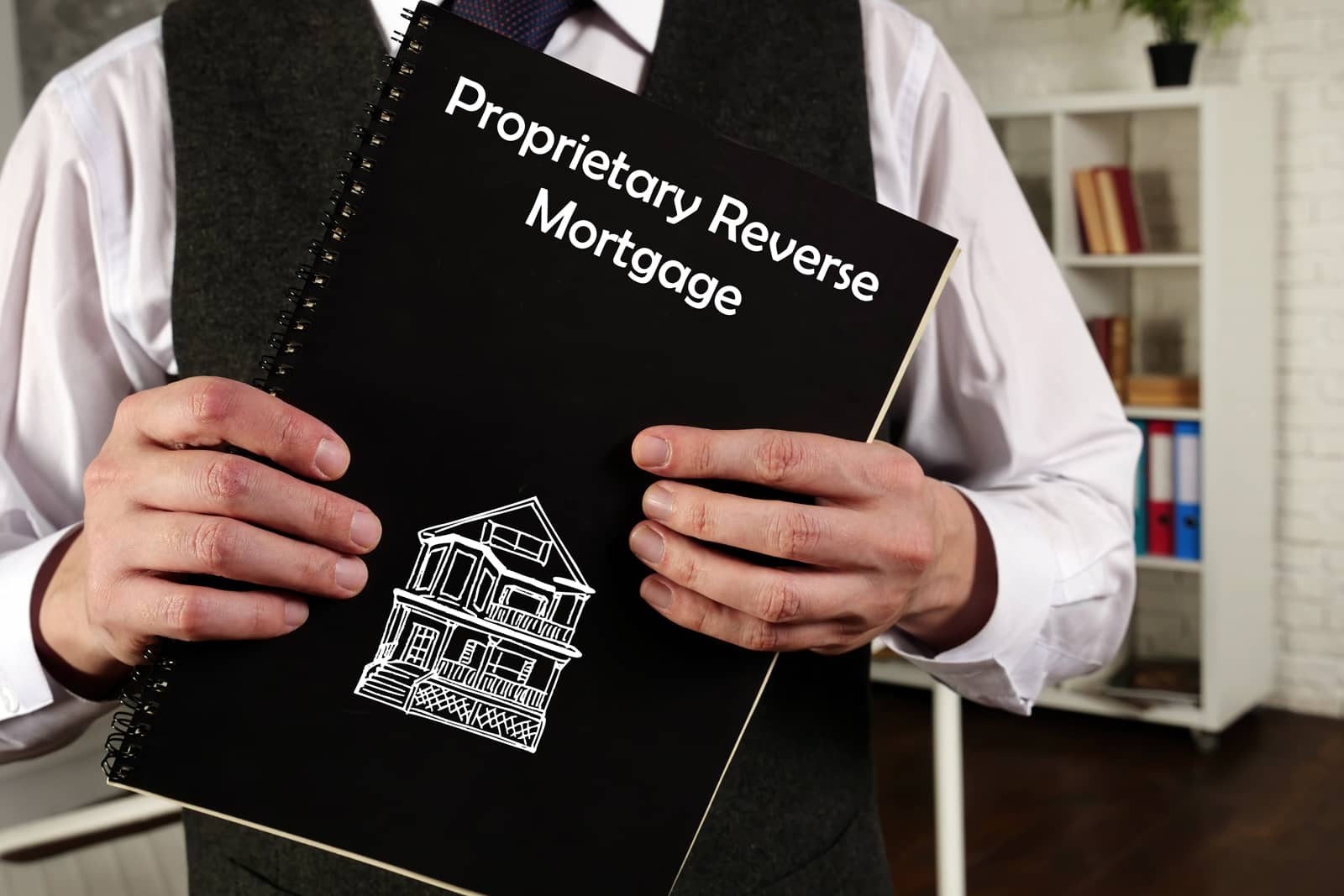 Reverse Mortgage Basics
A reverse mortgage is a residential mortgage loan for a property that allows homeowners to access the equity they've already put in the home. Think of your mortgage like a bank account, the more money you've put in, the more equity you have. There are many reasons homeowners use reverse mortgages including to pay for unexpected bills, supplement their income, or reinvest their equity. Reverse mortgages are only available to homeowners age 62 and up and are normally not required to be paid back monthly.
Types of Reverse Mortgages
The three types of reverse mortgages are single purposes reverse mortgages, proprietary reverse mortgages, and federally insured reversed mortgages. Each type of reverse mortgage has its own unique pros and cons so let's learn more about them.
Single Purpose Reverse Mortgages

A single-purpose reverse mortgage (SPRM) is issued from a state, city, or local nonprofit agency. They are not backed by any federal agency. As the name implies SPRMs can only be used for approved stand-alone instances. Common reasons for an SPRM include making a large repair or paying property taxes.

Pros and Cons of Single Purpose Reverse Mortgage
SPRMs are the easiest and most affordable of the three types of reverse mortgages. SPRMs only require a small amount of equity so they're attainable for most homeowners who need a little help. Though SPRMs are the least complicated reverse mortgage, they are not backed by any federal agency and are not available in all areas. An SPRM is not required to be paid back until the home is sold and comes with the fewest fees of any reverse mortgage.

Federally Insured Reverse Mortgages

Federally insured reverse mortgages, also known as home equity conversion mortgages (HECM) are backed by the U.S. Department of Housing and Urban Development (HUD). The most popular reverse mortgage, HECMS varies depending on the value of your home, your age, and current market interest rates. Before you can qualify for a HECM you must attend a counseling session to determine how much you can borrow and the best way for you to pay it back.

Pros and Cons of Federally Insured Reverse Mortgage
The number one benefit of federally insured reverse mortgages is in the name – federally insured. All HECM loans are backed by HUD meaning your loan is always safe. HECMs come with the highest upfront costs and are normally more expensive than a conventional mortgage but unlike an SPRM, a HECM has no income limitations, medical requirements, and can be put to any expense.

Proprietary Reverse Mortgages

Also known as a jumbo reverse mortgage, proprietary reverse mortgages (PRM) is normally reserved for homes with high values. HECM reverse mortgages top out around $726,000 presenting a ceiling for homeowners who want to tap into larger amounts of equity. PRMs are backed by private mortgage lenders instead of government agencies.

Pros and Cons of Proprietary Reverse Mortgage
The number one benefit of a PRM is the ability to tap into much more equity compared to other types of reverse mortgages. This makes PRMs advisable for clients with properties valued at approximately $726,000 or higher. The only limit to the equity you can access in a PRM is limited by the lending company.
Home Equity Line of Credit vs. Reverse Mortgage
Homeowners 62 or older looking for access to equity have options in both reverse mortgages and home equity lines of credit (HELOC) but what it's different about HELOCs and reverse mortgages? Both types of loans allow homeowners to borrow against their home's equity but unlike a HELOC, a reverse mortgage is not typically due in monthly payments. There are pros and cons to both HELOCs and reverse mortgages like no variable interest rate for reverse mortgages and no significant fees on HELOCs so what homeowners use depends on their needs and situation.
Most Commonly Used Type of Reverse Mortgage
The most commonly used reverse mortgage is the HECM. As we learned above the HECM is normally more expensive than other types of reverse mortgages, but the popularity comes in the freedom. You can use a HECM however you see fit including paying for large-scale repairs, renovations, or to help finance a new vehicle. Many homeowners who would not qualify for a proprietary loan are able to get a HECM.
Finding What Type of Reverse Mortgage is Right for You
Which type of reverse mortgage works for your situation depends on your current equity, age, needs, property value, and much more. Generally, SPRMs are the best for small needs, PRMs are best for high-value properties and access to the most equity, and HECMs are the best for most other situations.
Reverse Mortgage Scams
Reverse mortgages are beneficial to certain situations but they're also a playground for scammers. Reverse mortgage scammers tend to prey on the elderly and can cost homeowners thousands. If you're considering a reverse mortgage you should only choose a reputable real estate agency or mortgage lender to help you. Always verify your lender or agent is qualified, licensed, and accredited with the BBB or other consumer safety agencies.
Figuring Out Reverse Mortgages
Reverse mortgages include single-purpose, proprietary, and HECM loans, with each having their own pros and cons. If you need a reverse mortgage to tap into your home's equity, call your mortgage lender or a qualified real estate agent to get started. That home you've been paying off for 20 years has plenty of equity – take advantage with a reverse mortgage.