What are the Best Neighborhoods in Parker?
Not too long ago, if you told someone you lived in Parker, they probably thought you were a farmer. Now, Parker is one of the most popular suburbs in the entire Denver area. Parker has become a small city, so deciding you where you want to live in Parker requires deciding on a Parker neighborhood.
Parker is full of options, but we've done the grunt work to find 5 of the top choices for the best neighborhoods in Parker. With the help of our list and a local Parker real estate team, you'll be sure to pick from the best neighborhoods in Parker CO.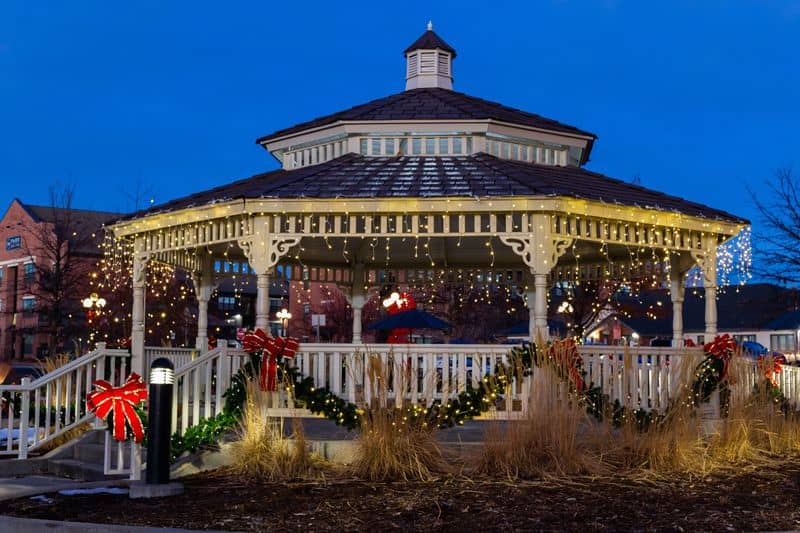 Cottonwood Neighborhood, Parker CO
Tucked away in Parker, Cottonwood is one of the area's more established neighborhoods, having been built in the 70s and 80s. You'll find it along Cottonwood Drive, right off Parker and Jordan Road. It's got a great spot, too – close to Parker Road, E-470, and downtown Parker. All in all, there's no better place to be in Parker than Cottonwood.
For those looking for convenience, Cottonwood is the perfect place. With grocery stores, restaurants, coffee shops, and other retail stores all within walking distance, there's no need to venture too far for everyday necessities. Plus, with its close proximity to the Cherry Creek Trail and Cherry Creek State Park, there are plenty of outdoor activities to take part in during the summer months. Furthermore, there are plenty of parks, playgrounds, and open green spaces within the neighborhood, making it a great place to spend time with family and friends.
Types of Homes in Cottonwood
The homes might be "older" in Cottonwood but they're still newer than most homes in the Denver metro. Expect many Cottonwood homes to feature three to five bedrooms with one to two-story layouts. Cottonwood is one of the more affordable Parker neighborhoods with home prices averaging in the mid $300s to the high $400s.
Stonegate Neighborhood, Parker CO
Stonegate is a vibrant neighborhood situated on the south side of E-470, just across from Cottonwood. It's a bustling community with hundreds of homes and residences that are close to both Parker Rd and E-470, making travel to the airport or Denver Tech Center a breeze. The community also boasts its very own center, complete with pools, tennis courts, gazebos, and even a place to rent for special events. Stonegate truly has something for everyone!
Stonegate offers plenty of great entertainment options for all ages. There is an outdoor amphitheater for concerts and other events, as well as plenty of parks and trails for those who prefer to stay closer to home. The neighborhood has a variety of restaurants, ranging from fast food to fine dining, and plenty of shops for all your shopping needs. There are also plenty of recreational activities to be enjoyed, such as golfing, biking, and fishing. With the wide range of activities available, it's no wonder Stonegate is such a popular spot for families and young professionals alike.
Types of Homes in Stonegate
Stonegate is one of the more varied Parker neighborhoods with a large collection of single-family homes and multi-family units. If you plan on leasing or owning a multi-family unit, Stonegate is an ideal neighborhood. Most Stonegate single-family homes come with three to five bedrooms, are one and ½ stories tall, and priced from the high $300s to the high $500s.
The Pinery Neighborhood, Parker CO
Welcome to The Pinery, the beloved neighborhood of Parker that's practically its own town! With its luxurious country club, fitness center, and clubhouse for dining, you'll be living it up in the lap of luxury. Plus, the three swimming pools and 27 holes of golf turn up the fun factor. If you're looking for a diverse and exciting spot to call home, the hundreds of homes in the Pinery are just what you need to escape the hustle and bustle of Denver. So, come on in and enjoy the best that Parker has to offer!
The Pinery is a great place for families, thanks to its excellent school district and abundance of parks and trails. Kids will love having plenty of room to run and explore, while parents can take advantage of the various outdoor activities like fishing, hiking, and cycling. And when it's time to relax, the Pinery has plenty of restaurants, shopping centers, and other entertainment options. With its picturesque landscapes, safe streets, and friendly atmosphere, it's easy to see why the Pinery is one of Parker's most sought-after neighborhoods.
Types of Homes in The Pinery
The Pinery features thousands of different homes to match the needs of just about any family. The Pinery hosts multi-family units but the single-family home is king in the Pinery. Like most Parker neighborhood the average Pinery home features here to five bedrooms and can be priced anywhere from the low $300s to the low $700s. But unlike some Parker neighborhoods, there is a much wider variety of home-style in The Pinery.
Bradbury Ranch Neighborhood, Parker CO
Bradbury Ranch is one of Parker's newest neighborhoods and features just about every amenity and service you'll need all in a tight-knit neighborhood. Located directly off Parker's Main Street, Bradbury Ranch, gives you direct access to downtown Parker and all the shops and dining of central Parker.
The homes in Bradbury Ranch are some of the most highly sought after in the area, offering spacious and luxurious designs. Inside the homes you'll find modern features, like granite countertops and stainless steel appliances, as well as hardwood floors and ample closet and storage space. On the outside, many homes feature attractive stone or brick facades and a variety of landscaping options. The homes are designed to provide maximum comfort and convenience for all types of families.
Residents of Bradbury Ranch enjoy a range of amenities and activities. The neighborhood features a pool and recreation center to stay active and socialize with neighbors, and a nearby park provides plenty of outdoor activities. Additionally, the community has nearby access to golf courses, hiking trails, and other outdoor activities. With all these options, Bradbury Ranch provides a wonderful place to live and relax.
Types of Homes in Bradbury Ranch
Bradbury Ranch homes are newer but there's not a sizeable price increase compared to other Parker neighborhoods. Most Bradbury Ranch Homes and one and ½ story and feature three to five bedrooms. An average home in Bradbury Ranch averages in the high $300s to the low $500s.
Antelope Heights Neighborhood, Parker CO
Antelope Heights is a great neighborhood choice if you're looking for the great open space and trails of the Parker area. It's bordered by S Chambers Rd on the East and Jordan Rd on the West and is situated a few blocks from Parker Rd. Despite its close location, it's set back enough to be one of the quietest neighborhoods around. Take a look and you'll understand why it's one of the top picks in the area.
Antelope Heights also offers a great selection of amenities, including tons of parks and trails to explore. There are also plenty of restaurants, shops, and other attractions nearby. The neighborhood is also home to a number of excellent schools, including some of the highest rated in the area. Additionally, it's close to the Parker Recreation Center, making it the perfect place for families to enjoy some outdoor fun. With all these great features, it's easy to see why Antelope Heights is a popular choice for those looking for a great place to call home.
Types of Homes in Antelope Heights
Antelope Heights is one of the smaller neighborhoods on our list and mostly features three to five-bedroom homes. Most Antelope Heights homes are less than thirty years old, are 1 and ½ stories, average prices averaging from the low $400s to the low $600s.
Using a Parker Real Estate Agent for the Best Neighborhoods in Parker CO
Are you looking for a perfect Parker home? Finding the right neighborhood can be a huge part of that success. That's why you need a local real estate agent to help you on your journey. The Storck Team is here to help you navigate the Aurora, Parker, and Centennial areas. Our experienced real estate agents have been helping people make the best decision for years. They understand the nuances of each neighborhood and can help you choose the one that's right for you.
Reach out to us today so we can get started. We'll help you find the perfect Parker home and make sure you're making the best decision possible. Don't wait – let us help you find the best neighborhood for you!