Is for Sale by Owner a Good Idea?
There's no question about it, everyone wants a piece of the pie when you're selling your home. During a home's sale the real estate agent takes a cut, inspectors take a cut, and you can bet there will be more hands reaching in. Can you avoid all these potential fees and costs by listing and selling the home yourself? You've seen neighbors with 'For Sale by Owner' signs – how hard can it be?
Let's figure out if for sale by owner is a good idea or if you're better off using the help of a qualified real estate agent. There are many fees and payments associated with home sales but hiring an agent is worth it for most homeowners.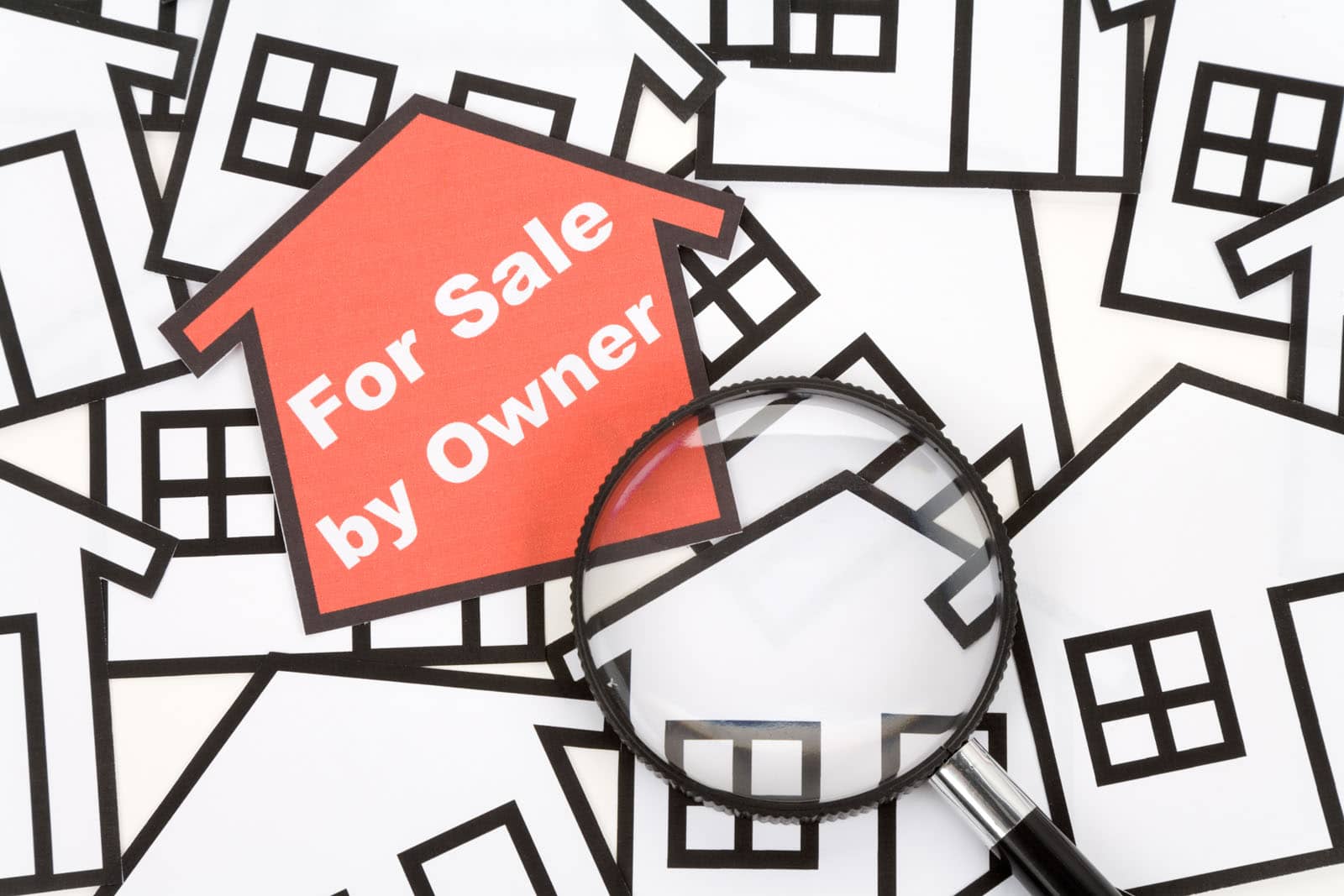 The Skinny on For Sale by Owner
Overall, for sale by owner (FSBO) is not a good idea. There are certain situations that make sense as FSBO, which we'll get into later, but most homeowners need the help and experience of a local estate agent for many reasons.
Six Reasons for Sale by Owner is a Bad Idea
A real estate transaction is not as simple as taking a check and handing over the keys – even in an FSBO situation. There are titles to deal with, inspections, insurance documents, letters of intent, and a bunch of jargon like earnest money payments, due diligence, and much more. Unless you have a real estate background you'll feel like you're drowning in a sea of paperwork and jargon.
One of the best parts of hiring a real estate agent is getting guided instructions on all the steps in a real estate transaction and a detailed explanation of your real estate contract. The headaches and late nights saved by letting an expert explain the process is well worth it for most homeowners.
FSBO homes tend to overvalue the home and get less than asking, a double whammy that could reduce your chances of a great sale. While real estate agents have access to several professional real estate resources (and more importantly know how to use them) most FBSO homeowners only have a grasp on the current housing market.
According to Realtor.org, in 2015 FSBOs lost approximately 16% of their original sale price and averaged a selling price of $210,000. Real estate agent-assisted homes sold for $249,000 in the same year. You can save a lot of money by selling the home yourself, but you're not saving close to $40,000.
There are so many potential price pitfalls and costly mistakes that can happen in an FSBO. Let's say you misremember the brand and type of new furnace, and you don't double-check before listing. The buyer finds that mistake and hits you up for a major price reduction or they're walking. These types of mistakes are much less likely to happen when you use a qualified real estate agent and if they do happen, no worries, you're covered by errors and omissions (E&O) insurance.
Real estate agencies carry E&O insurance as a fail-safe to avoid costly mistakes. Homeowners cannot obtain E&O insurance and will be financially responsible for any slip-ups.
Small mistakes regarding the legal portion of home sales could cost you in more paperwork and at the worst could result in a lawsuit or lien on the property if you don't know what you're doing. It doesn't matter if any legal mistakes are unintentional – they could still cost you.
You might be a genuinely nice and trustworthy person, but it doesn't matter much in FSBO. It's often unfair, but thanks to their association with scams and predatory practices, prospective homeowners do not trust FSBO homes like they do homes backed by a real estate agent. There is virtually nothing a homeowner can do to overcome a basic lack of trust.
FSBO homes tend to stay on the market longer than real estate team backed listings. The above factors combine to keep FSBO homes on the market longer than a trusted listing by a local real estate outfit. According to Realtor.com, 18% of FSBOs were unable to sell within their chosen timeframes in 2017. The longer your FSBO is on the market the more likely you'll be forced to make difficult decisions like deep price cuts.
When FSBO is a Good Idea
As you've read, FSBO is not the best idea unless you have a real estate background and can handle the nuances and mountains of paperwork that come with a home sale. Are they any situations when FSBO is a good idea? Sure. You might look into FSBO when:
Selling to Trusted Friend or Family
If you're selling your home to your son, or best friend, or uncle, chances are good that you can negotiate price on your own and trust each other enough throughout the buying and selling process. This is the only rational reason to sell your home by yourself.
No Agents Available
Yes, it happens. Some rural residents could have trouble finding and using a qualified real estate agent and might be forced to sell by owner. Always reach out to the closest real estate agent to check on availability even if they're located a long way from the home. If that doesn't work out, you should look for online tutorials or at least start a dialogue with an agent to best protect your home and your bottom line.
Hiring a Great Real Estate Agent
Yes, a real estate agent will take a commission from the home's sale but it's worth it for most homeowners. Realtors like The Denver-based Storck Team have been churning through paperwork, helping homeowners make sense of everything, and most importantly getting homes sold quickly at or above listing price for years. The Storck Team can answer the complex questions and make sure you're treated fairly throughout the real estate process.
So, Is For Sale by Owner is a Good Idea?
In short, unless you're selling directly to a trusted buyer, FSBOs are generally not a good idea. Complex mounds of paperwork, legal and industry jargon, and the potential to lose hundreds of thousands are among the many pitfalls of FSBOs. If you're ready to get your home sold now reach out to a qualified local real estate team and leave all your headaches and frustrations in the rearview.