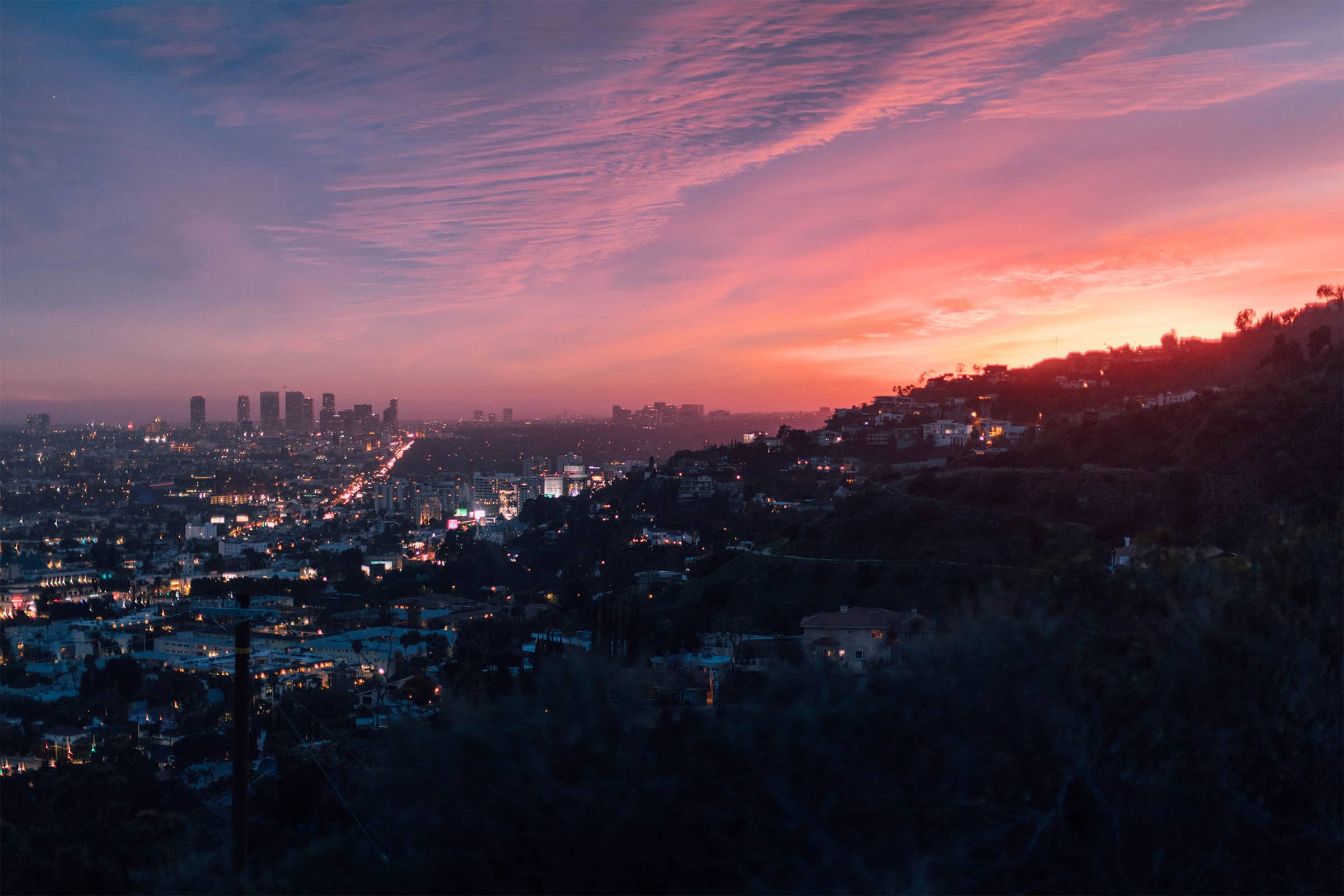 Moving From California To Colorado? Here's What You Need To Know
Are you considering making a move from California to Colorado? Whether you're looking for a change of scenery, more job opportunities, or just want to experience a different part of the country, relocating can be exciting and overwhelming. To help make your transition as smooth as possible, it's important to do your research first. This guide will break down all the things you need to consider when planning your move from California to Colorado. From researching cost of living and exploring job opportunities, to understanding tax laws in Colorado and buying a home — we'll cover it all so that you're prepared for your big move.
Key Takeaways
Research and gather information about Colorado before making the move.
Consider transportation costs and factor them into your budget.
Seek advice and insights from current Colorado residents to gain a better understanding of the state.
Explore job opportunities in Colorado to ensure a smooth transition and financial stability.
Researching the Cost of Living in Colorado
You'll want to research the cost of living in Colorado before you make the move, as it may be more or less expensive than California, depending on where you choose to settle. You can find an overview of how much things like rent, groceries, and utilities cost in various cities across the state online. Don't forget to factor transportation costs into your budget too! Depending on what city you decide to live in, public transportation might not be an option, and you'll need a car for commuting. If that's the case, then make sure to account for gas, insurance, and other expenses associated with automobile ownership when making your budget.
Another great way to better understand what your monthly expenses will look like is by talking with people who currently live in Colorado. Ask them about their daily lives and what they spend money on so that you can get a better idea of what budgeting looks like there. Additionally, if any friends or family members have made the move previously, don't hesitate to reach out; they likely have plenty of tips and advice based on their experiences that could help ease your transition. All this information should give you a good foundation for planning your move from California to Colorado.
Exploring Job Opportunities in Colorado
Exploring job opportunities in Colorado could open up exciting new possibilities for your career. With a growing economy, a range of industries and sectors, and plenty of job openings, the Centennial State is an excellent place to start or further your professional journey. To get started, you'll want to research the type of jobs that are available in Colorado. You can do this by visiting job websites such as Indeed or Glassdoor. Additionally, you can search online job postings from employers directly or attend local job fairs to find out what's available in your area.
Once you have identified potential employment opportunities in Colorado, make sure that they match your qualifications and experience. You should also review companies' benefits packages carefully so that you know what kind of salary and other perks you will receive if hired. Networking with professionals in your field is also a great way to learn more about specific companies and explore possible job openings before they are posted publicly.
No matter where your professional journey takes you, having an understanding of what's available within Colorado's labor market can help ensure success when planning a move from California to Colorado. With careful consideration given to researching types of jobs available, ensuring qualifications meet standards set by employers, networking within industry circles, tailoring applications per company needs – all these things contribute towards setting yourself up for success when making this transition!
Planning Your Relocation Budget
Making the big move to Colorado can be exciting, but it's important to plan a relocation budget to ensure everything goes smoothly. Before you start packing up your belongings and booking flights, it's important to figure out how much money you need for the move. Start by making a list of all the expenses that will be associated with your relocation. This should include things like travel costs such as plane tickets, rental cars or gas money, moving trucks, or storage fees. You'll also want to consider costs for lodging during the move as well as deposits for utilities in your new home. Once you have an estimate of these expenses, add them up and see if they fit in your budget.
It's also important to factor in any unexpected costs that may arise along the way. While most moves go without incident, there could always be surprises that cost more than expected, such as needing extra help with packing or heavy lifting items like furniture or appliances. Be sure to set aside some funds just in case, and don't forget about food while on the road! It's easy to forget about meals when planning a big move, so make sure you allocate enough funds for eating out and groceries during your transition period.
Planning ahead is key when relocating from California to Colorado – it helps reduce stress and ensures that everything runs smoothly from beginning to end! Make sure that all necessary arrangements are made before leaving and double-check what documents are needed at every step of the process, such as apartment applications or driver's license renewals, so that nothing gets overlooked during this exciting time of change!
Finding the Right Neighborhood
Are you considering relocating to Colorado? With so many great cities and neighborhoods to choose from, it can be overwhelming to decide where to settle down. Aurora, Parker, Centennial, Denver and Steamboat Springs are all excellent choices for their own unique reasons. Do some research on each city and neighborhood to determine which is the best fit for you.
Aurora, CO
Discovering Aurora, CO is an exciting adventure for anyone planning a move from California to Colorado. Located in the Denver metropolitan area, it has quickly become one of the most popular cities in the state due to its diverse population and booming economy. It has a wide range of housing options, from cozy apartments to sprawling mansions – perfect for both first-time home buyers and experienced investors alike. Its strong business atmosphere offers plenty of career opportunities, while its culture is vibrant and welcoming; you'll never be short on things to do! With over 300 days of sunshine each year, you can enjoy outdoor activities all year round. From parks and trails to golf courses and museums, there's something here for everyone. With an affordable cost of living and ongoing community developments, Aurora is sure to make your move from California to Colorado a successful transition!
Parker, CO
If you're looking for a change of scenery and want to move from California to Colorado, one of the most attractive suburbs would be Parker. Located about 25 miles southeast of Denver, Parker offers a rural and family-friendly environment while still having access to the city life nearby. This suburb has something for everyone, with beautiful mountain views, plenty of outdoor activities like hiking and biking trails, and excellent schools. The cost of living is also relatively lower than other areas in the state, so you can get more bang for your buck. Residents enjoy art festivals, farmer's markets, an abundance of shopping centers, parks, and recreation opportunities year-round. If you're considering making the move to Parker, CO – it's definitely worth taking a closer look!
Centennial, CO
Just south of Parker lies Centennial, CO – a vibrant city with plenty to offer its residents. Situated in Arapahoe County and part of the Denver metropolitan area, it's the perfect place for those looking for a quieter lifestyle while still being close to all that urban life has to offer. Residents enjoy access to excellent schools, safe neighborhoods, and plenty of green space in this beautiful city. With over 100 parks and trails, there are countless opportunities for outdoor activities like hiking, biking, fishing, and more. Shopping is also easy, with several malls in the area offering everything from fashion boutiques to grocery stores. There's something here for everyone – whether you're a young professional looking for career advancement or someone who wants an escape from the hustle and bustle of the big city. Centennial is a great place to call home!
Denver, CO
Experience the best that Denver, CO, has to offer – from the vibrant downtown area and bustling cultural scene to the stunning Rocky Mountains and outdoor activities. Explore all that the Mile High City offers with its world-class attractions like museums, galleries, concert venues, sports arenas, and parks. From a diverse selection of restaurants to craft breweries and coffee shops, there's something for everyone in Denver. Plus, it's home to numerous professional sports teams, including the Colorado Rockies baseball team and the Denver Broncos football team. You won't have any trouble finding things to do in this city! Enjoy nature with easy access to some of Colorado's most beautiful mountain trails or take a drive up into Rocky Mountain National Park for an unforgettable adventure. Whether you're a fan of culture or just looking for a great place to live and work, Denver is an ideal destination for your move from California.
Steamboat Springs, CO
Embark on an unforgettable journey and discover the natural beauty of Steamboat Springs, CO. Located in northwest Colorado, this mountain town offers plenty of outdoor activities, from skiing to fly fishing. You'll be surrounded by rolling hills, lush forests, and vast meadows – perfect for hiking or a leisurely stroll! The city also has a vibrant nightlife scene with bars and restaurants offering live music and entertainment. Plus, it's only a few hours away from Denver, so you can easily explore the big city while still enjoying the peacefulness of Steamboat Springs. Whether you're looking for a fun-filled weekend getaway or an extended stay in the Rockies, Steamboat Springs is sure to delight!
Buying a Home in Colorado
Moving to Colorado and buying a home is an exhilarating journey! With its moderate climate, beautiful landscapes, and unending recreational activities, it's no wonder why so many people are attracted to this wonderful state. Before you can begin the process of purchasing a home in Colorado, there are several things you should consider.
First, you'll need to decide what type of property you would like to buy. After considering factors such as your budget and lifestyle preferences, you can begin looking for properties that fall within your criteria. You may choose from existing homes or build one from scratch with custom features.
Next, research potential neighborhoods carefully and be sure to visit potential homes in person before making any decisions. It's also important to check local zoning laws for any restrictions that could affect your plans. Additionally, look into the availability of utilities such as water and electricity in the area where you plan on living.
You'll also want to make sure you get pre-approved for a mortgage loan before searching for homes available on the market. This will help ensure that when it comes time to make an offer on a property, lenders will be able to approve your application quickly and easily. Finally, don't forget about closing costs when budgeting for your new home purchase – these fees can add up quickly!
Taking all of these steps will ensure that buying a home in Colorado goes smoothly and efficiently so that soon enough you can start enjoying all the benefits of living in this amazing state!
Moving Your Belongings to Colorado
Now that you've familiarized yourself with the home-buying process in Colorado, it's time to tackle another important step of your move from California to Colorado: relocating your belongings. Moving can be a stressful experience, but if you plan ahead and take the right precautions, it doesn't have to be. Here are some tips for making sure your move goes as smoothly as possible.
First, make sure to start packing in advance. You should begin at least four weeks before your planned moving day and pack one room at a time so that everything is organized and easy to find when you get settled into your new home. Also, don't forget to label each box with what items are inside — this will save a lot of time once you're ready to unpack!
Second, consider hiring professional movers or renting a moving truck. If you opt for professional movers, compare quotes from different companies beforehand and double-check their online reviews. And if you decide on renting a truck, make sure that the company provides insurance coverage for any potential damages during transit — better safe than sorry!
Third is transportation: choose how many trips it will take between California and Colorado depending on what kind of vehicle you'll use (car or truck) and how much stuff needs transporting. This could involve multiple trips or shipping some items separately, depending on the size of the load. Lastly, remember to handle any necessary paperwork associated with changing states, such as updating driver's license information or registering vehicles in Colorado instead of California. Taking care of all these steps ahead of time will help ensure less stress when relocation day arrives!
Conclusion
It's important to do your research before making a big move like this. Consider the cost of living, job opportunities, tax laws, and budgeting for relocation costs. Once you find the right neighborhood and purchase a home in Colorado, then all that's left is to get your belongings there! With thorough planning and a clear understanding of what you need to know about moving from California to Colorado, you can make this transition as smooth as possible.