Next Steps If You've been Denied a Mortgage Loan After Pre-approval
Imagine this scenario, you've gone through mountains of paperwork and read all the expert blogs to make sure you're doing your home purchase the right way. You've received pre-approval and you're ready to secure a great mortgage term but there's a problem – you're denied a loan.
Getting denied a mortgage loan after pre-approval is an ugly situation but it can and does happen. To help protect yourself from mortgage rejection or to save you extra time and effort, let's learn more about loans denied after pre-approval. There are many conditions and factors at play during pre-approval and mortgage applications but you can dissect some of the individual factors like conditional approval, what happens after pre-approval, and why you can be denied a mortgage after pre-approval.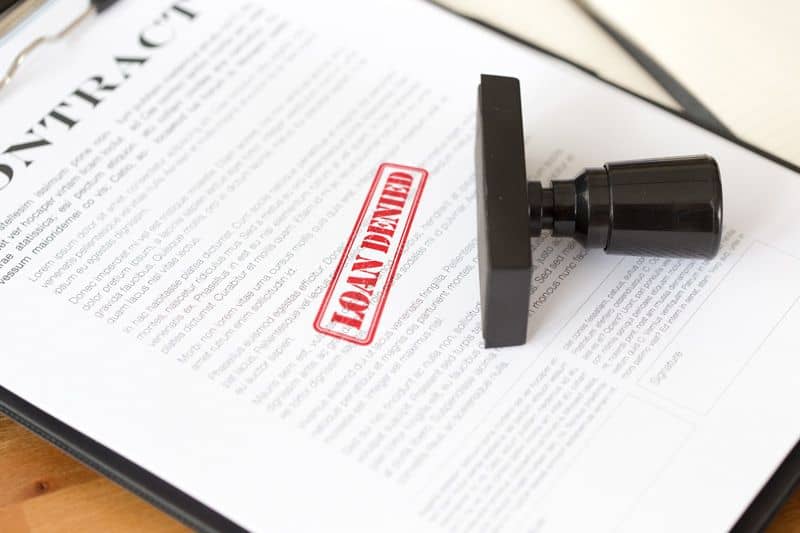 The world of loans and pre-approvals can get complex – let's make sense of it.
Conditional Loan Approval vs Pre-Approval
It's important for potential homebuyers to understand the differences between conditional loan approval and pre-approval. While you can obtain both types of approval before applying for a mortgage, conditional loan approval is more powerful than pre-approval.
In a pre-approval, a lending institution uses information including your tax returns, current loans, credit scores, references, and more to produce a number for which you receive pre-approval. It's suggested that homeowners receive a pre-approval once they begin home shopping to build out a budget. Pre-approval essentially says this is the amount you're likely to be approved for.
Conditional loan approval is a step between pre-approval and applying for a mortgage. You should look for conditional loan approval after you've received pre-approval and after you've found an individual listing to go after. Considering their importance, let's explore pre and conditional approval further.
What Happens After Pre-Approval?
Pre-approval is one of the earlier steps in the homebuying process. Pre-approval helps you dip your toes into the real estate market by letting you know which home price points you should seriously consider. Once you receive pre-approval you can search for individual homes, you're likely to be approved for. If you're serious about a home, you should consider conditional approval after you've received pre-approval.
What is Conditional Approval for a Mortgage?
Conditional loan approval, also known as a loan commitment letter, is an upgraded version of pre-approval in which the approval is reviewed by an underwriter instead of a loan officer. An underwriter has greater authority to approve loans which makes conditional loan approval the best type of pre-approval you can bring to the home-buying table.
Essentially conditional approval is a lender statement that they will lend the homebuyer's money if they meet certain conditions like paying off $1000 in credit card debt or providing clarifying financial information.
Does Conditional Approval Mean Approved?
No. Though conditional loan approval carries more weight since it's it been reviewed by a loan expert, it means the underwriter is about 90% satisfied with the current conditions for closing a deal, not 100%.
For example, an underwriter might issue conditional approval for a loan but note that three student loan payments have recently been skipped. The underwriter will need to see those payments made before final approval.
Your loan officer, underwriter, or real estate financing expert can help you determine what conditions are and what you need to do to increase your chances for approval.
Can You Be Denied a Home Loan After Pre-approval?
Yes, you can be denied a home loan after pre-approval and can even be denied after receiving a conditional approval home loan. Pre-approval is a great tool for setting your budget and is helpful when applying for a mortgage, but it is not a guarantee that you will receive approval. A pre-approval does not factor in the full financial picture and leaves some work to be done before further approvals.
As we learned above conditional home approval holds more sway than pre-approval but is not a guarantee either. A conditional loan approval, as the name implies, comes with conditions for 100% approval. If those conditions aren't met the loan can be denied.
Factors in Loan Denial
Let's suppose you've been pre-approved but are denied when applying for a home loan. You need to fix any issues before re-applying for a mortgage, but what are those factors? While individual agents and officers can help direct you to deficiencies, here are the most common factors in loan denial after pre-approval:
New Negative Credit Item – A new negative credit item like a lien or default can break a loan's conditions.

Change of Employment / Income – Loan writers base their loans off your employment and its predictable income. If one of those changes your loan could be denied.

New Debts – It's not recommended to take on new debts such as an auto or student loan before a home purchase. New debts can ruin your chances at a great loan.

Lender Changes – Lenders frequently update their terms and policies. You might have been pre-approved 6 months ago only to find you no longer qualify at the loan counter.

Appraisal Problems – Appraisals can raise red flags or change the amount needed for the home. There could also be clerical errors found during an appraisal that could influence a loan's approval.
Can a Home Loan be Denied After Closing?
Yes, although rare, a loan can be denied after closing. The same above factors in loan denial can factor in after you've closed on a home. Loan denial after closing happens most often in hot housing markets where handshakes and paperwork are moving faster than the lender's office.
Getting Approval Assistance with a Real Estate Team
You have to do paperwork before you start searching for homes, you need paperwork before securing a loan, and there are mountains of questions in-between. If you're serious about the home buying process, it's important to hire a local real estate team to help you navigate a home purchase.
The Storck Team can help connect you with excellent loan officers and underwriters, will deduce paperwork and what you need to secure the best loan, and of course, find you the best home for your needs and budget. You can tackle the loan approval process without a real estate agent, but you'll likely have plenty of questions that need a knowledgeable real estate team to answer.
Get Approved, Get the Home of Your Dreams
Pre-approval is one of the earliest steps in the home buying process to give you an idea of what you qualify for while conditional approval means you only need to do one or two things to be approved for a home loan. Seek out pre-approval, bolster an offer with conditional approval, and work with a local real estate agent to translate jargon and secure the best loan for the best home.