Why Short Sales are Better than Being Foreclosed On
The past couple years has created tough financial situations for thousands of Americans. Whether it be medical bills or job loss, there are many Americans in danger of losing their homes – but what should you do if you're one of those Americans in a tough situation?
The end of the line of missed mortgage payments is foreclosure but there are other options for homeowners in financial distress – like a short sale. Let's learn the difference between foreclosures and short sales, why short sales are better in most situations, and how to get started if you need to get your home moved today.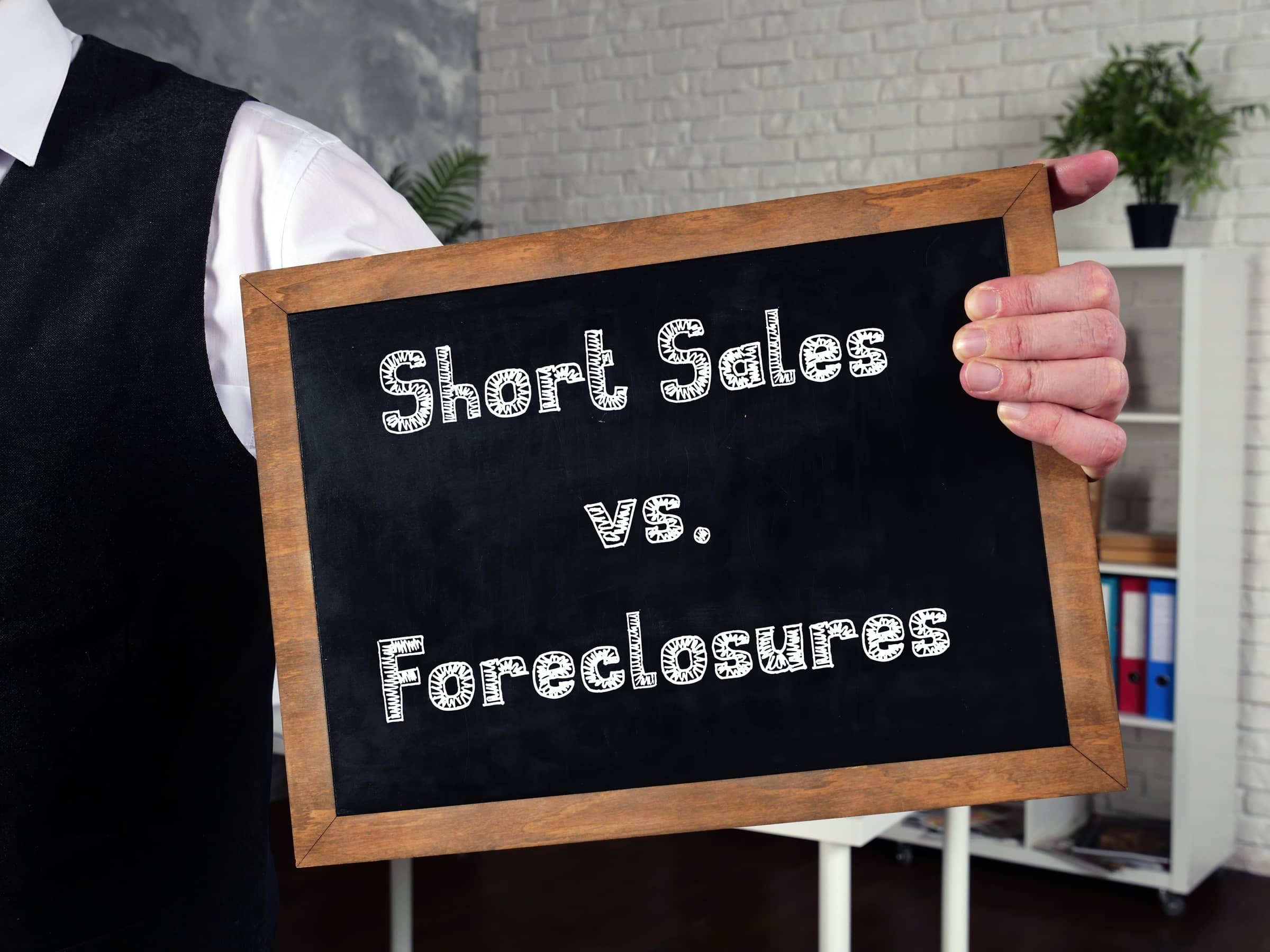 Short Sale vs. Foreclosure
What is Foreclosure?
A foreclosure is the legal process of a lender repossessing a home or property due to unfulfilled obligations from the borrower. Foreclosures are issued only after a multi-step foreclosure process. Foreclosures are involuntary for the borrower and are a quick process.
What Is a Short Sale?
A short sale is when a borrower in financial distress sells their property for less than what remains owed on their mortgage. Short sales must be approved by the lender including proof financial hardship. Short sales are voluntary by the borrower and can take up to a year to complete.
Benefits of Short Sales Over Foreclosures
Foreclosure tanks credit scores and is kept on a person's financial record for seven years. During those years it will be difficult to purchase a home, car, or any other transaction that involves a loan. Short sales will negatively affect your score but won't tank it, leaving you much more freedom to make financial decisions for the future.
Because it tanks your credit score it can be very difficult for foreclosed homeowners to find new housing but those who execute a short sale might be able to search for a new home right away.
Those in short sales are expected to repay what's left on their mortgage though debt may be reduced or eliminated in some cases.
Short Sale vs Foreclosure Summary
Short Sales
Easier to find new housing (with possible limitations)
Foreclosure
Very difficult to find new housing
More Help on Short Sales and Foreclosures
The above is a quick overview of short sale over foreclosure but both processes can be much more complicated. If you're at risk of foreclosure call The Storck Team today to discuss your options include short sales.
We've worked with both short sale buyers and sellers and can help navigate the mountains of paperwork that accompany a short sale. Every day you wait hurts your bottom line and credit score so call The Storck Team for help with foreclosure or short sales today.