Moving from Colorado to Arizona
Has the last year and a half made you reevaluate where you want to live, play, and work? You're not alone. The global pandemic and surrounding events have closed businesses, changed hiring practices, and put more people on the move than any time in recent memory.
While some only want to move to something more suitable down the street, others are making thousand-mile-plus moves on the quest for a better life. One of the more popular recent patterns is Coloradoans taking up residence in Arizona but why are Colorado residents moving two states over and what's life like in Arizona?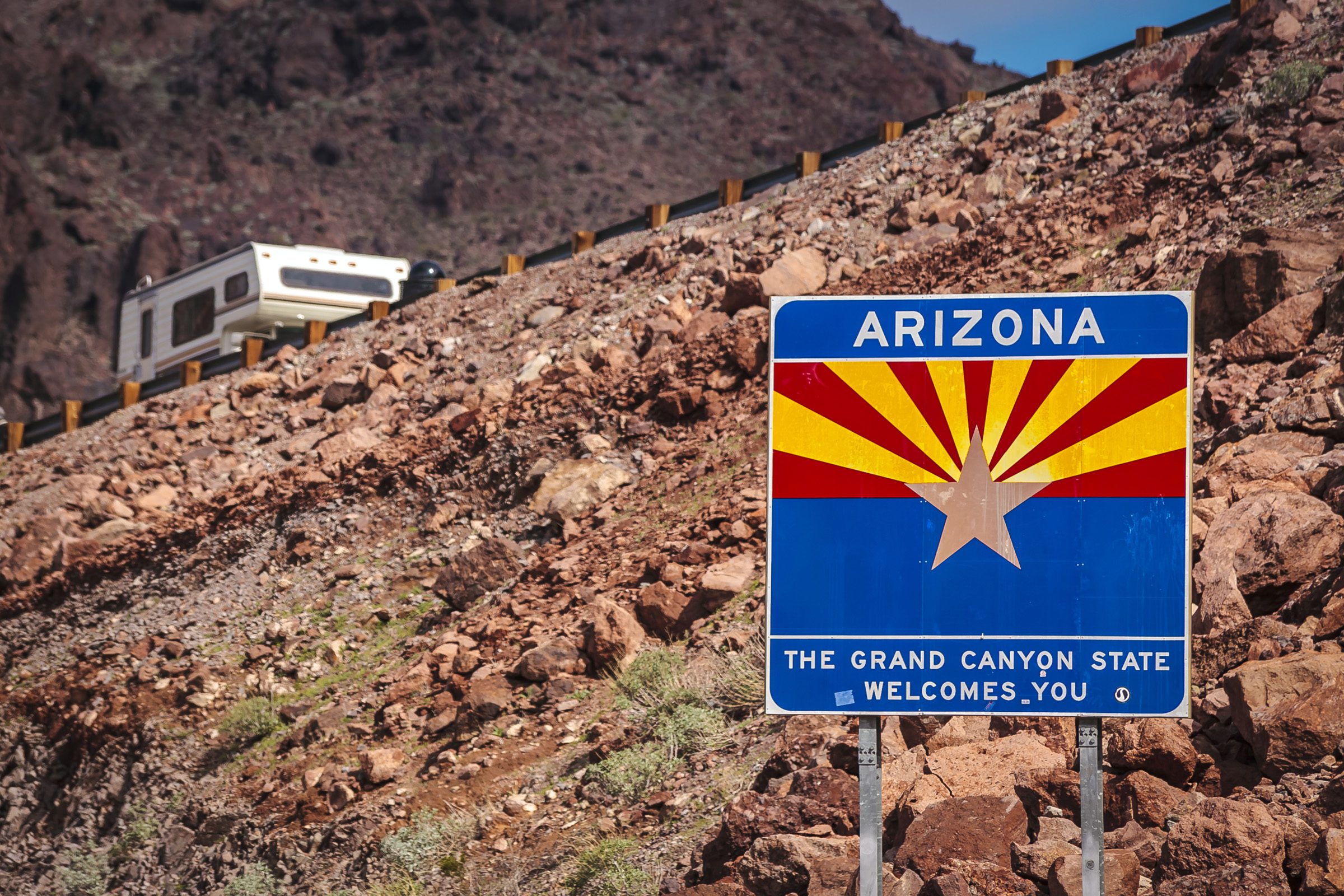 Let's learn why Coloradoans are moving, where they're going, and an overview of four great Phoenix neighborhoods for former Denver residents. A big move is scary, but you'll do better when armed with the right info.
Why People are
Moving

from Colorado to Arizona
Politics are generally low on people's minds when choosing the best place to move but most will agree it's an important factor. Around 2000 Colorado was considered a swing state but in the last twenty years it has become much more progressive and 'blue.' Not everyone agrees with the shift in Colorado politics and are choosing more conservative or balanced ideals like Arizona. Arizona is considered a conservative state but is more balanced than the Centennial State.
Though known nationally as a cold weather ski destination, Colorado residents know most days are packed with sunshine and low precipitation. Arizona has more sunshine and less precipitation than Colorado so if that's your ideal environment you'll love never having to cancel your plans due to rain when you're desert living in Arizona.
Let's face facts, Colorado is becoming more expensive by the day. As more people flock to Colorado, prices for everything including housing, healthcare, and utilities will continue to climb. City centers like Boulder or Denver and previously affordable mountain towns like Vail are now out of reach for average citizens. Arizona, including the city centers, are much more affordable than Colorado and more attractive to first time homebuyers. If you can't afford the home you want in Colorado, you might find it in Arizona.
Moving from Denver to Phoenix
Denver to Phoenix is one of the more popular paths for people moving from Colorado to Arizona. Denver and Phoenix are their state's most populous city centers, and both feature the most entertainment and things to do for residents. Like Denver, Phoenix has a full gamut of professional sports teams, a burgeoning culinary scene, arts, live music, and anything else you'd expect out of a big city but with much more affordable housing.
4
Best

Phoenix Neighborhoods for Denver Residents
Arcadia
Similar Denver-Area Suburbs: Parker, Highlands Ranch, Castle Rock
Like Highlands Ranch or Washington Park, Arcadia is one of the most prized and sought-after suburbs thanks to its charm, family-oriented mindset, and gorgeous scenery. Wide streets, large lots, and large homes dominate the Arcadia area, with locally owned shopping and restaurants minutes from your front step. You're only a hop and skip to the airport, downtown Scottsdale, and other nearby interests. To top it off, Arcadia's public school system is considered one of the best in the entire state.
Types of Homes in Arcadia
Arcadia has large, tree-lined lots, beautifully landscaped lawns, and some of the more expensive homes in the Phoenix area. Styles center around heat-beating stucco homes with tile roofs though there are a few options including manor-like estates and sprawling ranches if you're not a fan of adobe style architecture. The current median list price of an Arcadia home is currently $1.2 million though there are options at much less.
Downtown Phoenix
Similar Denver-Area Neighborhoods: LoDo, Highlands, Capitol Hill
Did you like living in Lower Downtown (LoDo) or Baker for all the nearby entertainment and culture? Downtown Phoenix is the right spot for you. Like Denver, downtown Phoenix has seen more mixed-use development builds and more homes built for urban residents over the last twenty years compared to 'here and there' downtown housing. Downtown is the place to be if you like nightlife and always having something going on.
Types of Homes in Downtown Phoenix
Downtown Phoenix features some single-family homes but most housing is centered on multi-unit housing like townhomes and condos. There are a wide range of condos from beginner 2-bedroom basic homes to sprawling penthouses with private pools and terraces. Most homeowners are able to find the right condo for their budget with an average list price of $327,000 for Downtown Phoenix.
Glendale
Similar Denver-Area Suburbs: Aurora, Parker
Like Aurora to Denver, Glendale has its roots as a commuter hub but has blossomed into a city in its own right. Glendale hosts most of the city's pro sports teams but also has garnered national recognition as a popular destination for antiques. Glendale also plays home to a large desert preserve, historic downtown, and the independently owned shops and restaurants of Caitlin Court Shopping District. A well-rounded neighborhood for several types of prospective buyers.
Types of Homes in Glendale
Though still considered a suburb of Phoenix, Glendale is much more affordable than neighborhoods closer to the Phoenix city center and has dozens of unique streets and places to live. Though the southwest style home is the most popular, you can find the clean lines of modern builds, condos, and much more. The average current price of a Glendale home is $359,900.
Paradise Valley
Similar Denver-Area Suburbs: Golden, Littleton, Lakewood
The similarities between Denver and Phoenix continue with Phoenix's proximity to tons of outdoor recreation. If you want to be as close to the great outdoors as possible, Paradise Valley is a great option. Paradise Valley puts you on the doorstep of the Camelback Mountains, Mummy Mountains, Pietiwa Peak, and much more.
Types of Homes in Paradise Valley
Paradise Valley is currently building a new stretch of smaller single-family homes and multi-unit housing, but the neighborhood is currently dominated by larger lots and homes. Most properties nestle nicely into their natural environment allowing the entire property to flow into the outside world. All that outdoor accoutrement comes at a price with the average current listing at $2.8 million. Don't let that scare you off as there are many more reasonable homes in the mid six-digit range.
Getting Help Moving from Colorado to Arizona
The Storck Team knows both Denver and Phoenix and wants to help our clients make an easy transition on an intimidating move. If Arizona's sunshine and low prices look nice, give The Storck Team a call today. We can assist with both buying and selling to get you started on the next western journey in your life.