Tips for Selling Your Home in the Winter
December 21st marks the official coming of Winter and the unofficial start of the slow season for real estate. Winter is the slowest part of the year for home sellers, but that doesn't mean real estate sales are non-existent. Inventory and action drop off during the colder months but if you need to sell your home this cold season – what should you do?
Let's learn 10 tips for selling your home in the winter and how to make the most out of the slow season. The animals might be hibernating, and the mornings are chilly – but you can sell your home.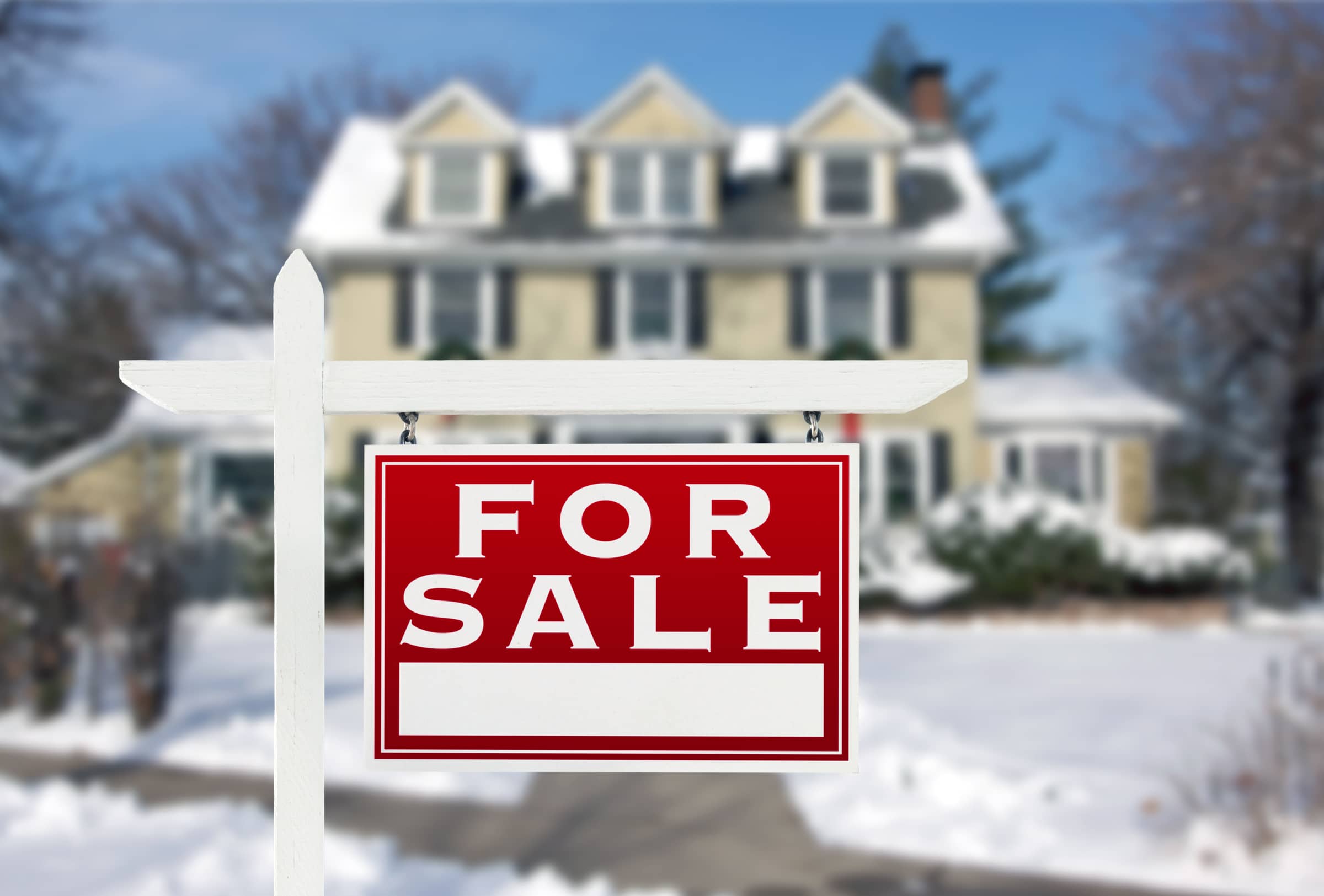 10 Tips for Selling Your Home in the Winter
Set Winter Expectations
Winter sees fewer people buying and selling homes. You won't see as many lookie-loos driving by to window shop and you can expect fewer people at open houses. Selling your home is already a difficult process but can be worse during the winter.
You and your realtor need to set winter expectations to keep your head up. Before you go in know the process might take longer than normal but that doesn't mean you should undervalue your home or take the first offer that walks through the door. Your realtor can help keep your feet grounded with realistic expectations for the winter months.
Keep It Clean
If you're selling your home during the winter in a cold weather state, you're going to get to know your snow shovel very well. Curb appeal cannot be understated and it's tough to get any curb appeal if your sidewalks and drive are covered in snow and ice.
Piles of snow can also create a hazardous situation for anyone trying to visit your home. It's possible a prospective buyer could take you off their list if they don't feel safe walking to the front door. Always be on top of snow shoveling and salting walkable areas so you don't accidentally discourse any visitors. Short on time or already moved? Hire a neighbor's kid to do it for you.
Winter Landscaping
Winter means grass is dormant, flowers are few and far between, and trees have shed their leaves. The cold temperatures won't do much for your landscaping, but landscaping shouldn't be ignored entirely.
Clear the lawn of any leaves and sticks, pull out any dead plants, and make other small adjustments to give your landscaping as much winter appeal as you can. Instead of flower containers at the front door, make decorations with sprays, ornaments, and other festive materials.
The Light Show
How are you supposed to jazz up your curb appeal when you can't do much with landscaping? You can put on a light show. In the winter you should utilize lights to brighten your property and highlight specific areas. You can drape lights above entries, use them to light walkways, or use colored lights to give your home unique appeal. Light up your home to light up the foot traffic.
Winter Tune Up
Winter is a difficult time of the year on many major appliances including water heaters, boilers, and furnaces. Before winter strikes be sure to have all major heating appliances scheduled for yearly maintenance by an appropriate contractor.
Imagine greeting families for an open house but telling them to keep their jackets on because the furnace is out. Do you think any of those will buy after a major appliance breakdown? Of course not. Keep the lights on and furnace running with a tune up before you open your doors.
Showcase the Home in All Seasons
It can be difficult for prospective buyers to imagine your home with a green lawn and colorful flowers, but they won't have to imagine anything if you show them. Find and use any pictures of the home in spring and summer to give perspective to homeowners. Always try to include multiple views and seasons in your home's listing.
Look for Drafts and Cold Spots
Drafts and cold spots are a major turn-off for anyone touring your home. Before you open your home to prospective buyers, hire a certified HVAC technician to explore the home for draft issues. Most of these issues are fixable with a little extra caulking and insulation.
Aim for Warm and Cozy
If it's cold outside you need to make the home warm and inviting inside. Work with your realtor or a staging company to warm up the inside with a roaring fireplace, soft lighting, and comfy furniture. Make prospective buyers see how great the home can be as a refuge from nasty conditions outside to up your appeal.
Do Your Own Marketing
Your realtor will do the bulk-work of marketing your property, but you can help too. Try using social media like Facebook to advertise the home or look for outlets that your realtor hasn't already covered. The more eyes on your property the more likely you'll get it sold.
Follow Other Relevant Tips
You should follow all other relevant tips that help sell your home quickly. These include:
Touch up paint and interior color.

Tidy up the inside of the home.

De-personalize – Take down all personal photos and knickknacks.

Make the home smell good with a candle or fresh baked goods.

Set up a virtual home tour.

Hire an experienced real estate agent.
More Winter Tips from The Storck Team
Colorado's housing market is hot, but even hot markets can fall victim to the winter slow season. If you're ready to sell your home over the next few months use the tips above and get matched with a great local realtors like The Storck Team to get your home sold in a timely manner.
The Storck Team has moved hundreds of homes during the slow winter season and wants to help you sell your home too. If you're ready to put your home on the market or need more winter tips for selling call Colorado's Storck Team today. With our help you can get your home sold at or above asking despite the mercury drop. Don't wait while it gets colder – call The Storck Team today.