What is a Comparative Market Analysis?
What is a house worth? What's a fair price for an updated two-bedroom home in an up and coming neighborhood? Real estate is a numbers game, but those numbers come from somewhere, and who determines them can seem mysterious if you're unfamiliar with buying or selling real estate.
The good news is prices, selling points, and other numbers aren't pulled out of a hat but determined using tools like a comparative market analysis (CMA). A CMA is one the best tools to determine a fair price for both buyer and seller but what is a CMA and where do you get one?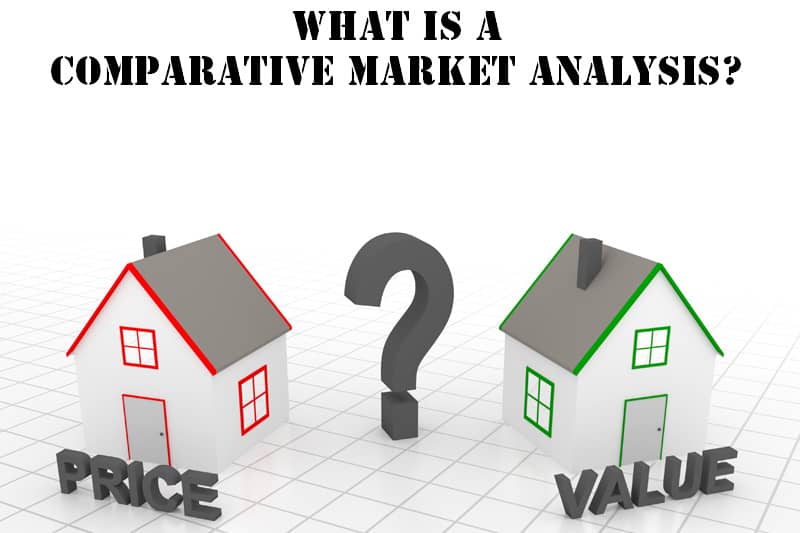 Let's learn everything you need to know about CMAs including what they are, what they can help with, and who does the legwork to get a CMA in your hands. You need to use all available tools to get the best price on a listing, and a CMA is one of the best.
Learning What is a Comparative Market Analysis in Real Estate
All homes have a price. That price is determined by several factors from the year it was built to the schools it's zoned for and everything between. If you've just moved to a neighborhood or buying a home for the first time, how do you know the prices you're looking at are fair? With a CMA.
A CMA is an estimate of any given home's value based on recent sales of similar homes in the same area. The CMA is essentially what you should be paying for the home.
How Comparative Market Analyses are Created
Your real estate agent will use available data to compare your potential purchase with other homes in the area. These comparables (comps) can help draw parallels and raise red flags if a price is too low or high. The more comparables, the more accurate the CMA.
Let's review a quick example: You're viewing a 4 bedroom, 3 bathroom, and 2,300 square feet home for sale in Aurora, CO. A home down the street with 4 bedrooms, 3 bathrooms, and at 2100 square street recently sold for $350,000. Your realtor would use that $350,00 and other nearby transactions to create a CMA. You can compare your home's price with recent transactions for similar style homes to get a ballpark for what you should be paying.
According to Colorado real estate experts, The Storck Team, comps will ideally have the same number of bedrooms and bathrooms, have similar square footage, be built around the same time, and be located in the same school and jurisdiction zones. A home for sale in Aurora would not be a comp to a home for sale in Parker, in most cases. Your home's price will be compared to other sold home prices, not the listing price of other homes on the market. Because real estate prices move quickly, a CMA should be no more than six months old.
How a Comparative Market Analysis Can Help Seller
Sellers want the highest price they can get for their home, but they don't want the home to sit on the market for months or years. A CMA helps sellers determine the prices of similar homes so they can set a fair value. If a seller chooses a price point that's too high the home can sit on the market forever, but a CMA helps set a good starting price point.
Comparative Market Analysis vs. Appraisals
A CMA and an official appraisal are two separate real estate documents. A CMA is put together by your realtor to make sure the price is fair while an appraisal is an educated estimate performed by a professional appraisal. Your realtor can use available data to make educated guesses, but only an appraiser can use their tools and expertise to present an official price point.
Using Cost Market Analysis for Your Next Home Purchase
There are many tools and resources meant to help you determine fair prices during real estate transactions and CMAs are among the best tools that protect both buyer and seller. If you're looking at a particular home or neighborhood, talk to The Storck Team to get a CMA in your hands and start planning your budget.