What do Home Appraisers Look For?
One of the most intimidating parts of selling your home is the home appraisal. Will it beat your expectations, or will it come in low and destroy your budget? Much of the fear of home appraisals are not being familiar with the process, but we can help you change your attitude by getting in-depth on home appraisals.
Let's learn how home appraisals work, how living in Denver or Aurora could affect your appraisal, and how often home appraisals come in low. Home appraisals are only scary if you don't know what to expect so let's learn more.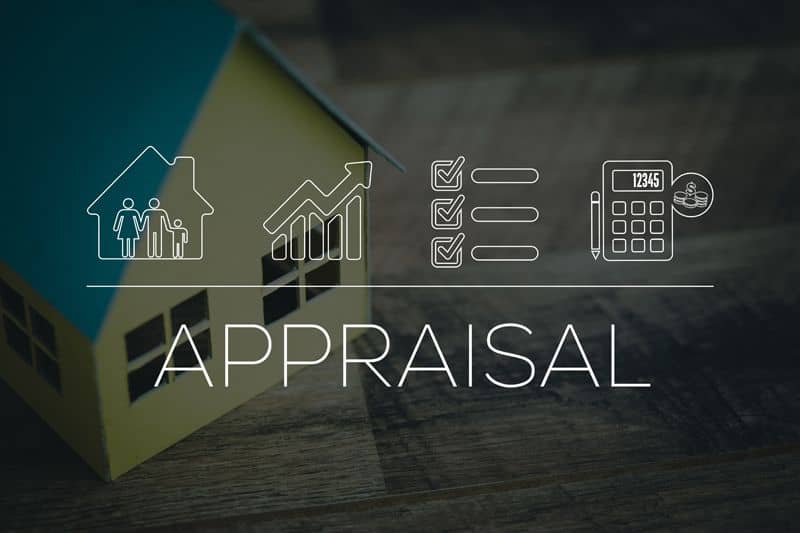 What is a Home Appraisal?
A home appraisal, also known as a real estate appraisal, is the process of determining a property or home's value. Home appraisals are performed by third-party home appraisal professionals. The overall goal of an appraisal is to find a fair and true market value for buyers, sellers, and lenders.
How do Home Appraisals Work?
Every property is unique, even if all the homes on a street look the same. Unlike other buying and selling processes where the price is easy to determine, a home appraisal is a mixture of many different factors and conditions on a given property.
All lenders order appraisals during the buying or selling process for an expertly written and reliable guide to pricing the home. Home appraisals protect both buyers and sellers from making pricing mistakes and it's very rare for a loan to be made without an appraisal.
How Appraisers Determine a Home's Value
What appraisers look for depends on the home, where it's built, its age, and much more. While every appraisal is different, there are some basic factors used by professionals to determine home value like:
Overall Condition – Was the home built ten years ago? Ninety? Are the appliances new or falling apart? The home's overall condition is one of the larger price determiners.

Home and Property Size – Of course, the more home and land, the higher the property's appraisal.

Curb Appeal – Is there a fresh coat of paint on the exterior? Does the lawn appear manicured and well-tended? Just like curb appeal makes a big difference in advertising your home, it can make a surprising difference in the appraisal.

Kitchen and Bathrooms – Because the kitchen and bathrooms are some of the most popular rooms in a house, they tend to get extra attention during appraisals.

Finish Details– Small details can make big differences in your appraisal. Is there wainscoting in the living room? Crown molding in the dining area? Small details can make a big difference in appraisals. Professional staging and simple remodels can impact your appraised value, consider doing some upgrades before listing.
Home Appraisals in Denver and Aurora
Denver and Aurora are part of Colorado's largest metro area, and one of the hottest real estate markets in the country. Every metro area has its own unique properties that home appraisers pay extra attention to and the Denver /Aurora area is no different. During a Denver or Aurora appraisal, appraisers might be more focused on:
Roof – Due to Denver and Aurora's frequent hailstorms, a solid roof is a top priority for many prospective homebuyers. An appraiser might even use a professional roofer for appraisal and certification. Materials like certified impact-resistant roofing or reflective roofs can make a huge impact on your Colorado appraisal.

Siding – Hailstorms affect siding too, so expect an appraiser to give your siding a thorough inspection. Like roofing, impact-resistant siding can give your appraisal much more value.

Windows – Colorado is prone to wild weather and harsh sun. Your windows need to protect your home from both. Appraisers will look for what type of windows you have and any added benefits like UV-blocking screens.

Irrigation – Residents love Colorado's 300 days of sunshine but plants and lawns don't. Because most Colorado homeowners want automated irrigation, an appraisal will factor your current irrigation system into the price.

Fire / Carbon Monoxide Detectors – Because Colorado is a cold-weather state, many jurisdictions require carbon monoxide detectors throughout the home. A lack of carbon monoxide and smoke detectors could drastically damage a home appraisal.

Radon – Denver, and Aurora are prone to radon exposure. An appraiser will give a home with a proper radon mitigation system added value.
How Often do Home Appraisals Come in Low?
Every homeowner thinks their appraisal should be higher but how often do appraisals come in genuinely low? If you're worried about losing money from a low appraisal, rest easy. According to Fannie Mae, less than 8% of home appraisals come in too low and that 8 % are often negotiated to higher rates after an appeal or secondary inspection. Your best bet for avoiding a low appraisal is choosing a local and reputable independent appraiser.
Moving Forward on Your Home Appraisal
If you use a reputable independent appraiser, keep in communication with buyers throughout the process and double-check your full appraisal, the home appraisal process doesn't have to be so intimidating. If you're ready to sell or buy a home start the appraisal process early for a smoother transaction.