Does Professional Photography Help Sell Real Estate?
Have you ever been searching online for your new dream home but get tired of scrolling through hundreds of photos that look like they were taken by a 9-year-old with a flip phone? Now imagine that scenario on the other end. How can people take your home seriously if the only pictures they see are poorly cropped, poorly lit, and taken with a low-quality camera?
When going through the list of tasks to sell your home you might be tempted to direct money away from the home's pictures, but that's one of the most common real estate mistakes you can make. Let's learn the importance of professional photography in real estate including answering the question – does professional photography help sell homes?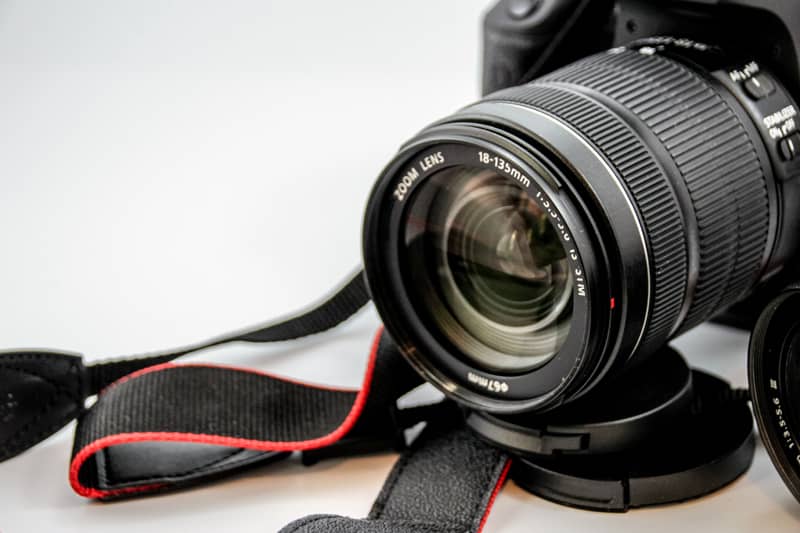 We'll review the numbers, advice from experts, and more information on why professional photography is important. Lastly, we'll leave you with some real estate agent photography tips to set your listing above the rest. No matter your situation, your home looks best with professional photography.
Importance of Professional Photography in Real Estate
The better your home looks, the more likely it will sell quickly at or above asking price. You need to make sure it looks good from the beginning with great photography. This makes sense in theory, better photography makes for a better-looking home, right? But do the numbers back the theory? They certainly do.
According to a 2018 profile of prospective homebuyers by the National Association of Realtors (NAR), a whopping 87% of home buyers using the internet consider home photos the most useful feature of browsing homes online.

According to the industry experts at the Center for Realty Development (CRD), homes with higher quality photography sell 32% faster.

CRD also reported a home with one photo spends an average of 70 days on the market while a home with 20 or more photos only averages 32 days on the market.

CRD also found that high-quality photographs help sell homes priced in the $200,000 to $1M range anywhere from $3,000 to $11,000 more than their poorly photographed counterparts.
If you're asking yourself does professional photography help sell homes? The answer is a resounding yes. "Good photos will grab people's attention and help you sell a home," says executive vice president of Prudential Douglas Elliman real estate Jacky Teplitzky, "Bad pictures will absolutely give you trouble because you won't have any calls on it, and nobody will come to see it."
Who Pays for Photos when Selling a House?
Real estate photos are considered part of the marketing and promotion of your home, so they are normally the responsibility of the listing agent and will be covered under the commission on the home sale. It's even written into the NAR's Code of Ethics and Standards – "must give a true representation of the home," which is easily accomplished through plenty of high-quality photographs paid for by the real estate agent.
Real Estate Agent Photography Tips
Though it's important to a great sale, not everyone has the time or resources to hire a professional real estate photographer. In some cases, the home's photography is in the hands of a real estate agent or the homeowner in a for sale by owner scenario. If you can't use a professional use the following tips for photos closer to professional:
The More, the Better – People like to see as much as they can of a potential listing and as we learned above homes with more photos tend to sell more quickly. Take as many photos as you can without overwhelming someone viewing the listing. Depending on the home that could be anywhere from 20 to 50 photos.

Get a Real Camera – Yes, cell phone cameras take some great photos, but they still won't match the depth and quality of a real camera. Real estate agents that frequently photograph their listings should make the leap and invest in a quality camera though you can also rent or borrow a high-quality camera.

Use a Wide-Angle Lens – A standard camera lens is difficult to use in a home's walled interior, but a wide-angle lens can show prospective buyers more perspective and helps them see the home as it really is.

Use a Tripod – Your hands aren't as steady as you think. A tripod provides a portable solid base and the ability to level your shot to achieve a better, steadier shot every time.

Use a Professional Flash – A home's natural lighting might not lend itself to the best photographs which are why real estate agents should always bring a camera with a built-in flash or an external flash to light up dark rooms.

No Dutch (Slanted) Angles – We're not sure where the trend to take dramatically angled photos began, but homeowners do not want to see an artistic interpretation of the house, they want to see the house as it should look – level.

Match Your Edits – If you are furthering editing your photos, keep it simple and make sure things match. We've seen several photographs where a filter was applied to one room and not another, leading to a confusing series of photos.
What to Look for in Real Estate Photographer
Great Reviews – Online reviews are the most efficient way to get an overview of several photographers quickly. Use reviews from popular sites like the BBB or Google Reviews to carefully read a company's reviews, determine if they'll be a match, and make a shortlist of three to five photographers to research further.

Personal Referrals – Need a great real estate photographer? Ask around for a personal referral. A close friend or family member is not going to recommend a bad photographer to someone they genuinely care about.

Agent Referrals – Your real estate agent has a laundry list of home sale-related companies and services in their back pocket – take advantage of it! Your real estate agent has likely been working with photographers over the years and will know who's a good fit for your needs and budget. Whenever you need any service, ask your agent.

Review Their Work – Look at a photographer's portfolio before hiring. If the photos don't grab your interest, move on to the next photographer on your list.
Getting Your Home Sold with Professional Photographs
It's a fact, professional photographs of your real estate listing help your home sell faster and at top dollar, so never drop photos to the bottom of your priorities. Work closely with your real estate agent and make smart moves if you must shoot DIY for excellent home photos every time. Bottom line – when your photos look appealing, your home looks appealing.