Can a Borrower Have 2 VA Loans at One Time?
America's military makes the ultimate sacrifice to keep us protected. To help return a sliver of that gratitude, veterans and military members qualify for specialized home loans known as Veteran's Affairs (VA) home loans.
It's called a VA loan but it's not a loan directly from the VA. VA loans are private loans that are federally backed by the VA. Securing a VA loan is only open to military members and in some cases surviving spouses
Because a lender knows the loan is backed by the federal government, VA loans have a rock bottom interest rate and require no down payment or mortgage insurance making them a good deal no matter what type of home you're purchasing.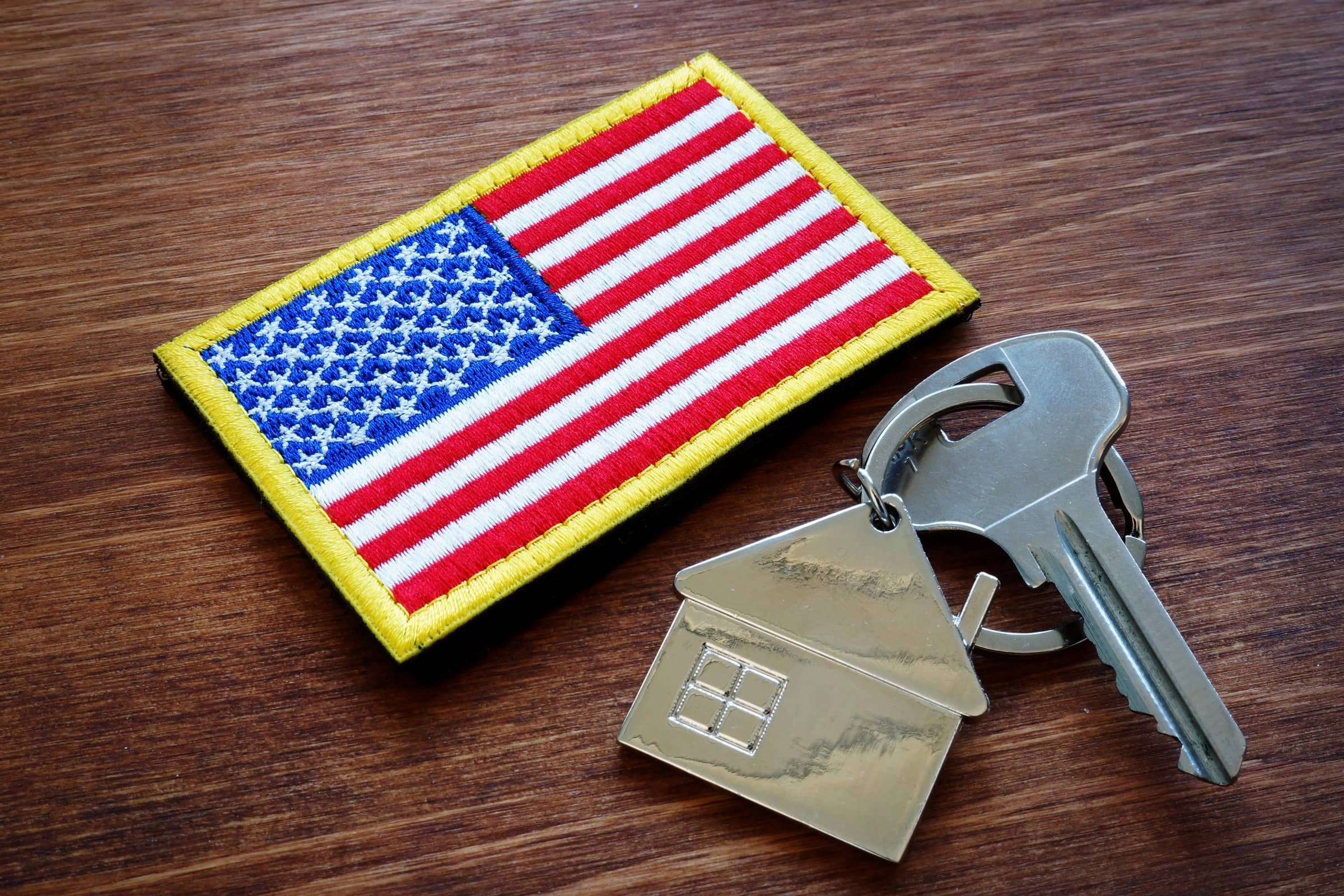 VA loans have tons of benefits, but if you're a veteran that's already taken advantage of a VA loan before, can you do it again? Can a borrower have 2 VA loans at one time?
Yes, you can use a VA loan more than once, but traditionally only certain circumstances. Let's learn more about VA loans including factors for having 2 VA loans at one time, and other need to know info. Getting multiple VA loans looks complicated on the surface but it's easily attainable with the right resources.
HOW MANY
VA LOANS

CAN YOU HAVE?
There's a difference between how many VA loans you can have throughout your lifetime and how many you can have at one time.
There is no limit on how many VA loans you can secure throughout your life. If you're eligible for a VA loan and you qualify for lending than you could conceivably change houses and mortgages every few months if you wanted to. The ability to secure a VA loan is a lifetime benefit.
VA loans are meant for primary residences. In most cases you will have only one primary residence, so you have one VA loan – but there are situations that can complicate things.
For example, let's assume Soldier A owns their current home through a VA home loan, but has been transferred to a new base a state over and must buy a new house near the new base. In this instance it will be okay for the soldier to apply for another VA home loan on a new home, even if their original home hasn't sold yet.
While a second VA loan isn't uncommon, qualifying for that second VA loan depends on two main factors – how much entitlement is left and qualifying with a lender.
What is
VA LOAN

Entitlement?
Every VA loan comes with a VA loan entitlement. The entitlement is how much of your loan the VA backs or the maximum amount the lender is guaranteed should you default on your VA loan. The bigger your entitlement, the more attractive you are to lenders. First time VA loan applicants start with a basic entitlement.
Basic Entitlement – Only available for those who currently owe nothing on a mortgage. Veterans who have never utilized a VA loan before or who have paid off a previous loan in complete have full entitlements. Basic entitlements do not require any type of down payment. Most basic entitlements are around $36,000 or 25% of the loan amount. Under current rules, veterans can receive 25% to finance a home up to $417,000 (in most areas.)

Bonus Entitlement – Also known as additional or tier 2 entitlement. Bonus entitlement is up to an additional $68,250 added to the Basic Entitlement if the home is between $144,000 and the conforming limit ($417,000.) Bonus entitlement is available for first time VA loan applicants and military families in high-cost counties.
What if
Entitlement

isn't enough?
By default, most first time VA loan applicants can receive 25% up to the conforming amount plus bonus entitlement but what if that's still not enough to qualify you for a loan in a hot real estate market?
Back to bonus entitlement. In many areas like New York and California the conforming limit is much higher than $417,000. If basic plus bonus entitlement doesn't cover you, you can talk to a loan officer about an increased bonus entitlement.
If you're still confused or need more direct answers you can contact your local VA office to speak with a VA loan officer. They can help you lay out your budget, what you qualify for, and what long term payment plans will look like.
A VA loan officer or certified realtor is the best way to calculate your entitlement, but you can also use a VA loan calculator to get a sense of what you can buy. Try out Veterans United's VA home loan calculator to get an idea of how much you can get and where.
Any federally backed loan is appealing to mortgage lenders but that won't automatically qualify you for a second mortgage or a mortgage on any home you want. When you need to take out a VA loan you still must qualify with a lender. If you have poor credit and excessive debt, private lenders might not approve your loan.
Getting
Help

with your VA loan
A VA loan is great for veterans, but it comes with a lot of confusing tasks and paperwork. If you have questions about VA loans, The Storck Team is here to help. The Storck Team has been operating in Colorado's Front Range for decades. We've worked with dozens of families from Petersen Air Force Base in Colorado Springs to Buckley Air Force Base in Aurora, and others to get them the best deal and VA loan possible.
If you're looking for help with your first VA loan or need to make sure a second VA loan is done right, give The Storck Team a call. We'll put our years of training together to help you find the best home and get through the VA loan paperwork the right way.
Getting into the Home of your Dreams