Parker CO Real Estate Trends
Once considered a suburban ranching community, Parker has exploded over the last two decades as more people are drawn to the small-town feel and charm. Parker residents have independent shops and restaurants, incredible schools, a charming downtown, mountain views, and great new homes – it's not hard to see the appeal.
Parker is a town on the rise but in case you needed more pushing to get your own home there, Storck has some insider info on new things coming to town soon and where Parker real estate is trending. Let's learn what's happening around town and what to expect for the Parker housing market for the rest of 2021 and 2022.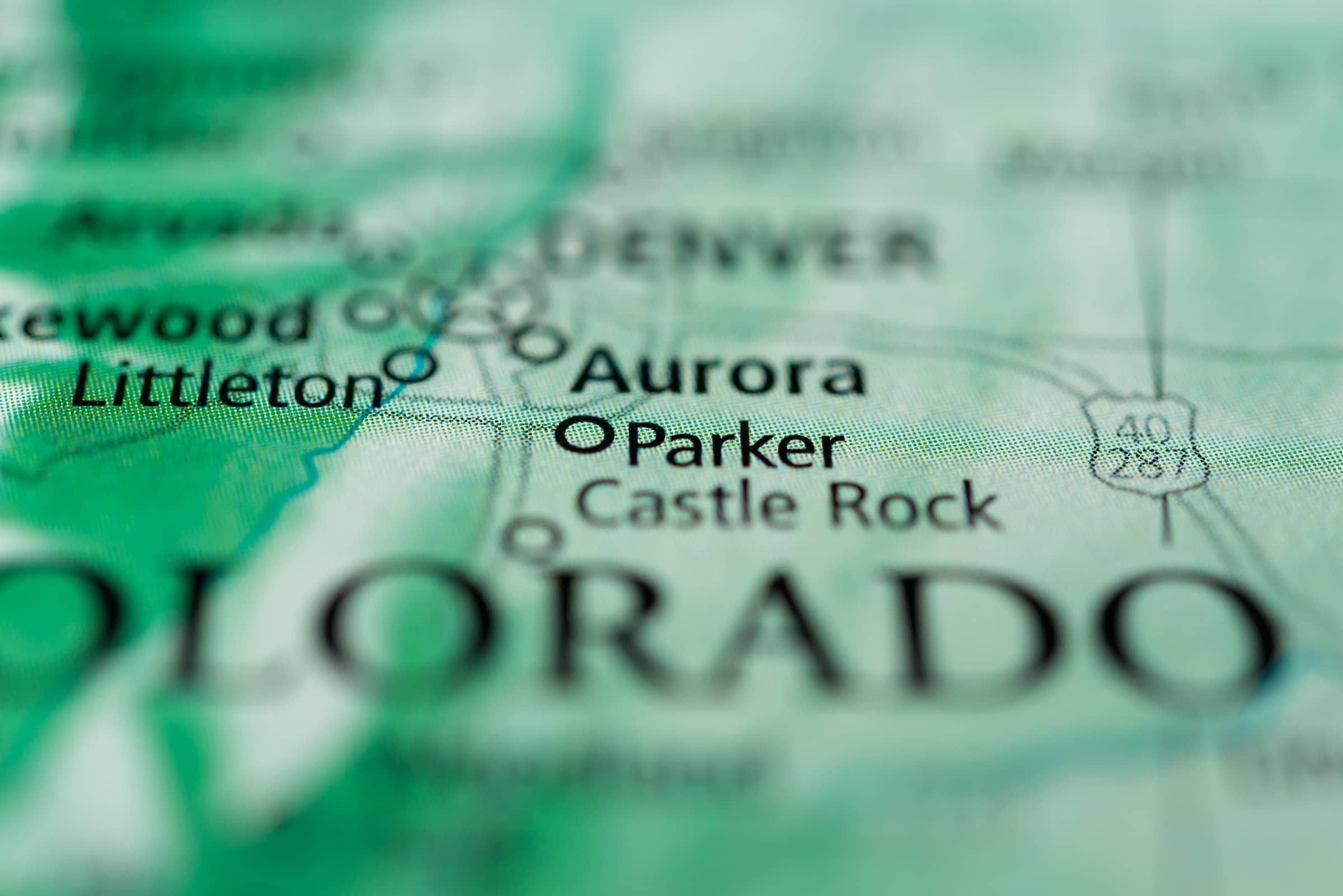 PARKER
REAL ESTATE

TRENDS
Douglas County Board
Nixes

Possible Mask Mandates
With the delta variant of COVID-19 on the rise, many cities and counties are going back to mask and social distancing mandates, but Douglas County and Parker will not enforce any mandates should they come.
In May 2021, the Douglas County Board of Commissioners passed a resolution that Douglas County would not adopt any new indoor mask requirements and would not allow businesses to ask for proof of vaccination for service. Commissioner's Abe Laydon and George Teal voted in favor of the resolution while Lora Thomas voted against.
The fire against mandates began with Gov. Jared Polis's new directive amending indoor mask rules dependent on vaccination rate. Since that original amendment the mask mandate has been withdrawn any many counties but now reintroduced thanks to the spike in cases. The Douglas County resolution will apply if no mandates are imposed though state law overrides the Commission's authority.
The resolution states:
"Douglas County residents are free to choose how to protect their lives and livelihoods regarding mask wearing, mask requirements, and vaccination passports, and such requirements shall not be mandatory in any Board controlled indoor space in Douglas County; nor shall any citizen or businesses be subject to fines or penalties by local government for failure to wear or require a mask or present a vaccination passport in any indoor space in Douglas County,"
The Board included language stating:
"the Board does not wish to mislead any person or business with regard to how the state may wish to enforce or not enforce its Mask Order and that repercussions from the state could ensue."
Because of the resolution Parker residents will not be required to wear masks indoors or present a vaccination card to patronize any Parker based businesses. Parker residents cannot be fined and cited per the language of the resolution.
Parker's Own
Trader Joe's

Moving Closer to Completion
Trader Joe's is a popular grocery chain known for its friendly vibe and great specials and now it's coming soon to Parker. Residents came one step closer to their own location in late February after Parker's special licensing authority unanimously approved the grocery store's beer license.
"You'll find something unique at a really great price," Phil Wofford, regional vice president of the company, said at the licensing meeting.
The Parker location will sell non-refrigerated beer but due to zoning laws will not be able to sell its signature affordable wine known colloquially as 'two buck chuck.'
The new store is planned at 18374 Cottonwood Dr near Costco Wholesale. Wofford estimates it could take anywhere from a year or more for the store to open its doors thanks to pandemic-related construction issues. "Whether it takes longer due to other things with construction, I don't know," Wofford said
Parker residents will be able to enjoy the popular grocery store without having to travel to other neighborhoods sooner than later. Believe it or not, major grocery chains can be a buying and selling factor for real estate, especially niche stores like Trader Joe's.
Four Parker CO
Real Estates Trends

in 2021 and 2022
Many of Parker's 2021 and 2022 real estate trends are pandemic-driven and continuations from 2020's real estate trends.
The pandemic has moved a large chunk of the population from within city limits to more suburban areas like Parker thanks to the need for elbow room. Hundreds of Colorado residents who no longer have to drive into the office or sit in traffic want more room for their home office or for their families.
Drive around Parker and chances are high you'll see at least a couple construction sites. Parker is currently building single family homes, multi-unit housing, and new commercial real estate to cater to growing residents. If there's not a grocery store within a mile of your house in Parker, wait a few months and there probably will be.
Parker is one of the hottest cities in one of the hottest markets in the country. For the past 5-10 years home prices in the Denver area have climbed steeply leaving neighborhoods like Parker out of reach for some potential residents.
Though the market is still trending upward, there's some recent evidence to suggest the market is cooling – if only slightly. After a large price jump in February 2021 through May 2021, prices have since evened out and aren't expected to rise with the same rate over the next several months. It's possible in 2022 that we could even see a plateau or even, albeit slight, decline in home pricing.
4. Continued Low Inventory
Like the levelling off of home prices, the inventory in Parker has grown during the summer months and that trend is expected to continue as more people shuffle around the market during the selling season. As of June 2021, 302 homes had been sold in Parker, a 4% increase over last year. That number will likely grow as summer continues. Inventory is still low in Parker, but there are plenty of homes available.
5. Rock Bottom
Rates

in 2021, but not 2022
If you're ready, now is the time to buy a home. Thanks to the continuing pandemic and tough housing market, interest rates on home loans are at rock bottom levels. If you've looked at Parker before and were scared off by the prices, look again. The prices are the same, but your financing options are much favorable than they were only two years ago. Lenders are not only offering competitive and low interest rates, but are taking in to account the rising home prices and offering more money for borrowers. This trend won't continue into 2022 however. Expect to see a couple, if not more, rate increases from the fed in 2022. This will have a significant impact on the real estate industry, making now the best time to buy – especially for first time homebuyers.
The Storck Team has watched Parker grow from a handful of neighborhood streets to a full-fledged city and wants to give you the same life other Parker residents are already living. For any questions about the best neighborhoods in Parker, what to expect from the roller coaster market, or anything, call The Storck Team today. If you're ready to buy or sell in Parker – even better! We'll put our local knowledge and experience in the Parker area to work to get you the best price whether it's a sale or purchase. Don't get lost in the fast-moving market, call The Storck Team today.