How to Prepare Your House for Sale
Thanks to low interest rates and a pandemic, the housing market is hotter than it's been in recent memory. Most of the country is experiencing a bullish seller's market but that doesn't mean you can toss your home on the MLS and expect it to be gobbled up at a great price. You still need to know how to prepare your house for sale.
To help you with the nitty gritty of cleaning and preparing the home, The Storck Team has prepared an easy home selling checklist.
By following our guide and using a great realtor, your home will be in great condition for potential buyers. For your convenience we've broken up the preparing your house to sale checklist into separate sections of the home. It's easiest to follow these steps in order.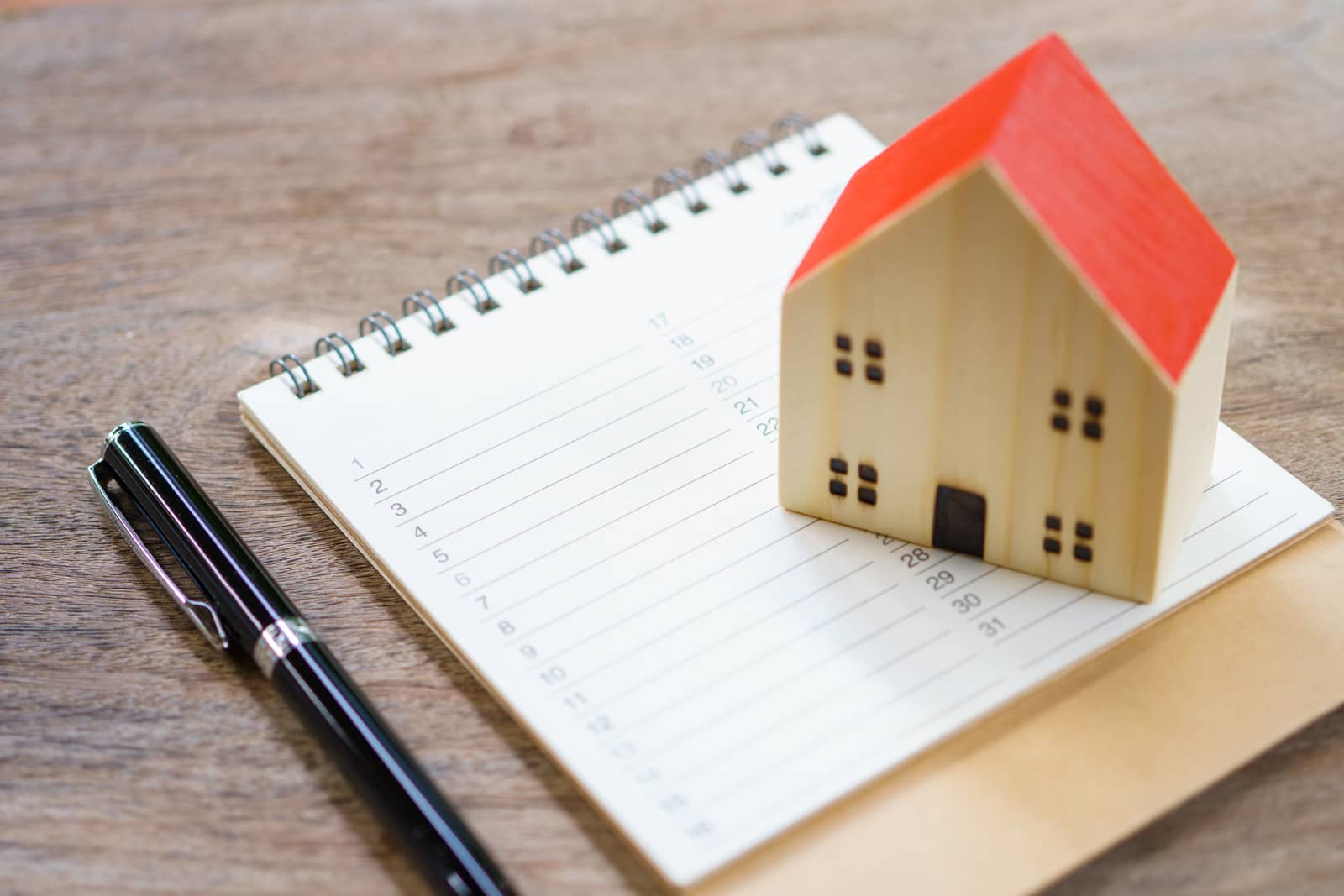 PREPARING YOUR
HOUSE

TO SELL CHECKLIST
Let go of the home – The first step in preparing your house for sale checklist is surprisingly difficult – letting go of the home. Take a long walk if you need to and talk to your family about your new, exciting home. It's time to mentally move out so you can help the buyers mentally move in.
Remove personal items – Take down all personal effects like photos, fridge magnets, or anything unique to your home. Potential buyers need to be able to imagine themselves and their families in the home. That's difficult if it's still tied to you.

Declutter – Before moving to a more through cleaning it's best to do a once-over on the house for general tidying and decluttering. If you're following the checklist, you've already removed all personal items. Now consider removing items that will have no appeal to a potential buyer. Remove all decorations and items that can clutter the space. This includes items on tables, side tables, countertops, and more.
Vacuum all carpets – Start with a thorough vacuuming. Pass your vacuum over multiple directions for the most thorough cleaning.

Consider steam cleaning – If your carpets are dingy, worn, or dirty, have them professional steam cleaned before welcoming buyers. A thorough steam clean can take years of dirt and traffic from a carpet in a flash.

Sweep all hardwoods / tile flooring – Pay special attention to corners and under appliances.

Mop applicable floors – Mop all tile, hardwood, and hard surfaced floors.

Clean all countertops in bathroom and kitchen – Countertops should sparkle. Use a suitable cleaner to remove and gunk or stains before finishing with a magic eraser. The magic eraser is the secret to making your appliances look like they were installed yesterday.

Clean under your range – If your stove's range hood pops up make sure to get underneath there – it can get filthy and potential buyers will definitely pop it up.

Clean toilets, tubs, and sinks – Prospective buyers pay special attention to these areas, you should too. Always follow up your initial cleaning with a magic eraser to make tubs and toilets shine.

Clean every mirror and window – Clean all windows and mirrors with a suitable glass cleaner.

Take a duster to everything – Grab a duster and take it to the tops of fridges, cabinets, furniture, and virtually every flat surface that isn't your floor. Even a few missed areas of dust and dirt can turn off potential buyers.
Interior paint – Check for scuffs or faded paint colors around your home. Touch up as needed.

Exterior paint – Like the interior, touch up exterior paint and consider adding a fresh coat if the house looks dull.
The
Large Items

Checklist
Inspect the Roof – Have a professional roofer inspect the roof. They'll look for small repairs that should be completed and advise you on the serviceable life left. Roofs are big ticket items that can instantly tank a sale but a certification from a roofer can ease buyers' worries.

Inspect Your Siding – Like a roof, siding can be become a hot issue during a home sale. Always inspect and certify your home's exterior before putting it on the market.

Appliances – Imagine your furnace going out in the middle of early spring showings or your AC failing during the hot summer months. There's no way anyone will buy your property if a major appliance has failed. Have all major appliances like HVAC and plumbing inspected before the home hits the market.
The
Curb Appeal

Checklist
Paint your door – Make your home pop with an eye-appealing door color. Popular colors include cherry red and lime green. Make sure it matches or complements your home's exterior!

Plant flowers – Plant flowers or other colorful plants near your front entry. A fresh pop of color makes a great first impression.

Mow grass – Mow the grass 2 days before showings start. Grass often looks its best a couple days out from a fresh haircut.

Remove dead plants – No one wants to see dead plants! Pull out all dead plants and cut out any dead branches on your trees or shrubs.

Consider a professional for your yard – If your yard is out of control hire a professional landscaper to prune and shape applicable plants.

Clean sidewalk and driveway – You can hire a pressure washing service to clean your driveway or rent one and do it yourself. Pressure washing is tedious but can take decades off your concrete in only a few hours.
Pretend you're a prospective buyer and give your home a thorough walk-through including the outside. Put yourself in a buyer's shoes. Which areas of the home would you pay attention to? Would you peak in closets? Would you pay extra attention to appliances?
A walk through helps catch items that may have fallen through the cracks before potential buyers reach the property. If you can, have someone like a family friend or neighbor walk the property with you to point out at items you've lost track of.
Getting Your Home Sold with The Storck Team
The Storck Team has been helping Colorado homeowners prepare, list, and sell their homes for decades and want to demonstrate to you we're so highly rated. Call The Storck Team today for more helpful tips or to get moving on selling now. By following the checklists and hiring a great realtor like The Storck Team you'll get moved out and into your new home without any headaches.