Moving to Colorado from Georgia
Have you thought about moving since the coronavirus pandemic started? You're not alone. The pandemic closed offices, ended thousands of commutes, and started a new revolution in work-from-home employment. Thousands of workers that were once tied to their physical office are free to move wherever they like.
Some are moving a few neighborhoods over, but many are making the big move across the country like from Georgia to Colorado. Colorado and Georgia are quite different, but they also have many similarities. Let's learn why Colorado has become such a popular destination for Georgians and what new residents from the Peach State like about the Centennial State.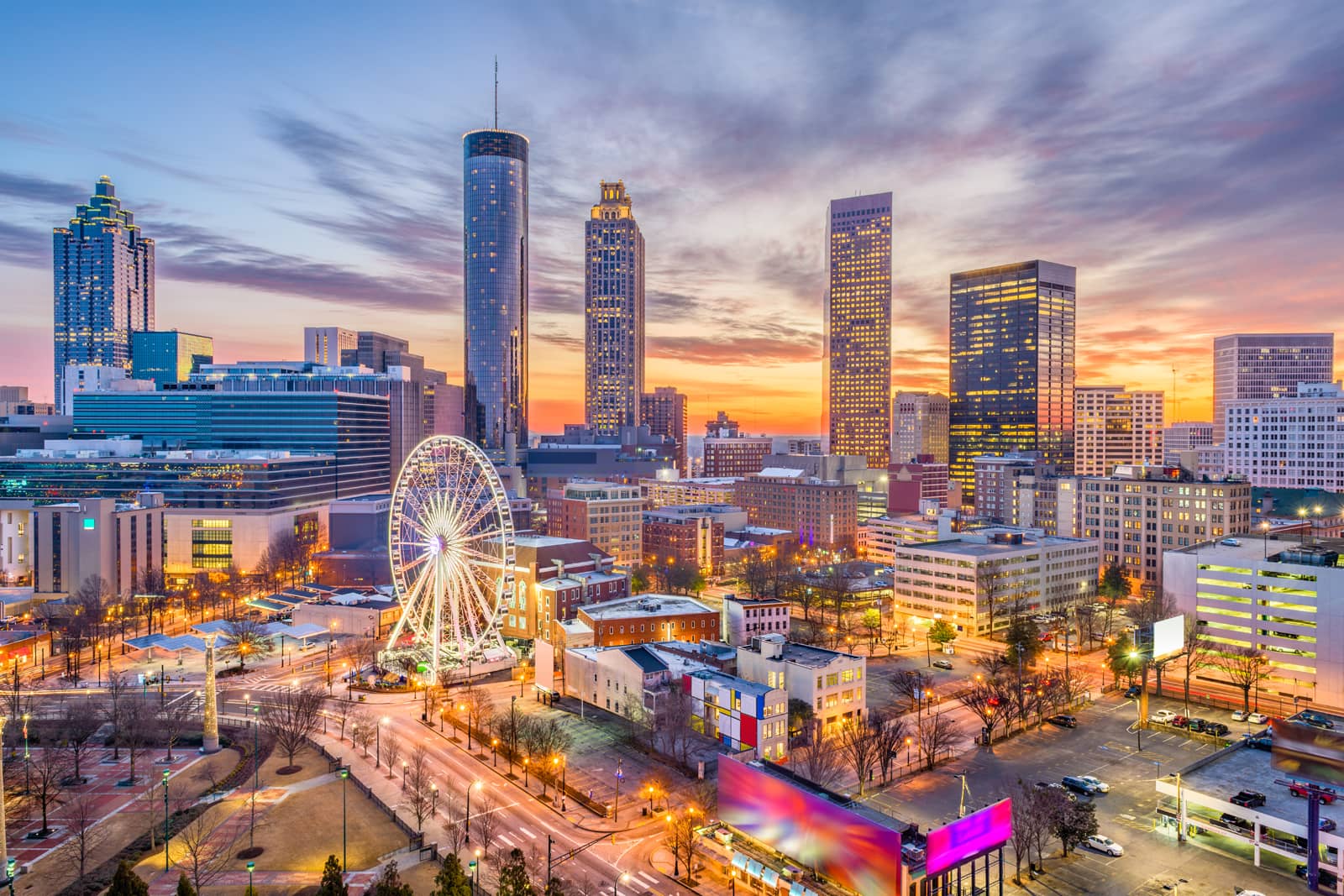 Why People are Moving to
Moving to Colorado

from Georgia
Controversial Politics
Outdoor Recreation and Natural Resources
Variety of Towns
Where Georgia Residents are Moving in Colorado
Georgia has been in the news a lot lately, and whether you believe in new laws or despise them, there's no doubt it's a contentious time in Georgia politics. Many who disagree with new laws and measures are setting their sites on more progressive states like Colorado.
There's no doubt that Colorado gets 'bluer' every year, but Colorado is still more conservative than other destinations like California. The more balanced politics of Colorado are ideal for many Georgia residents.
Outdoor Recreation
and

Natural Resources
Georgia is a beautiful state filled with many natural resources. You have the Appalachian foothills in the north, Atlantic coast on the east, with plenty of lakes and forests in-between. Like Georgia, Colorado is filled with a variety of landscapes to meet several lifestyle needs. No matter where you are in the Denver area or anywhere west of it, you're always close to outdoor adventure and beautiful sights.
Colorado has small family-focused towns and sprawling city centers. No matter if you're coming from Atlanta, Athens, or Augusta, you'll be able to find a great town that matches your preference. Let's get a preview of different Colorado towns to start your search and find the right realtor for you.
Where
Georgia Residents

are Moving in Colorado
If you're serious about making the move, check out these four great Colorado towns, their Georgia equivalents, and what they offer in terms of housing.
Aurora, CO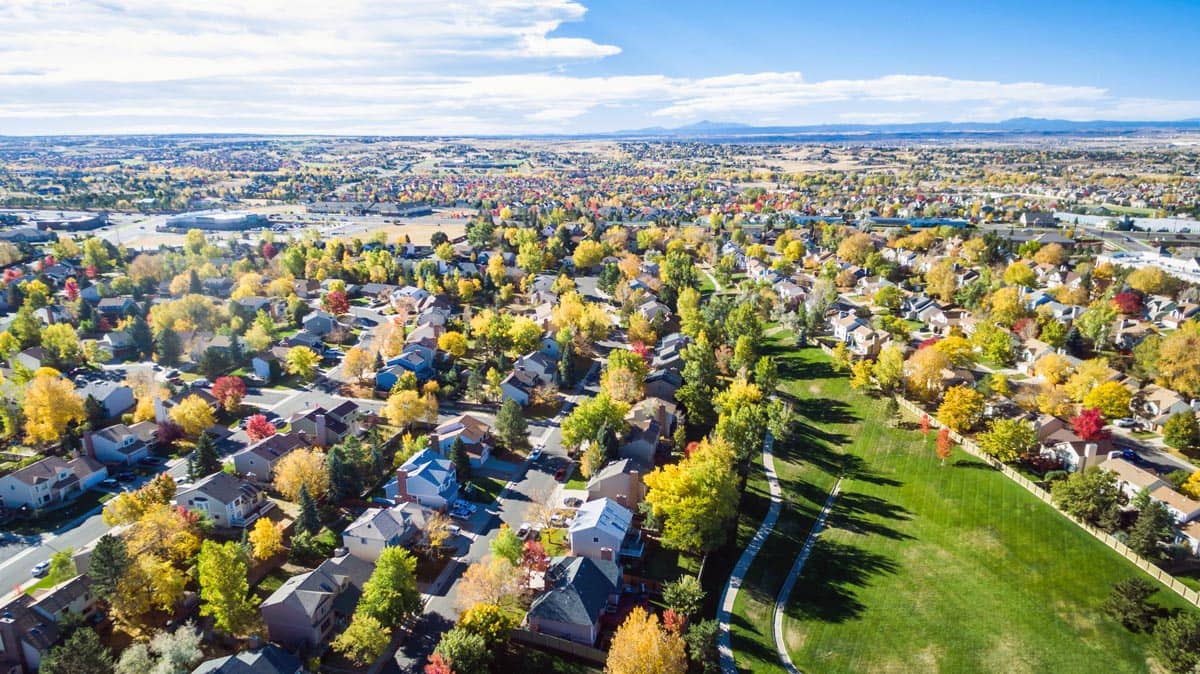 Similar Georgia Cities: Marietta, Sandy Springs
Aurora used to be only thought of as Denver's biggest suburb but with a population of close to 400,000 Aurora is much more than a commuting hub to Denver. Aurora stretches several miles and is compromised of many unique neighborhoods from affordable new construction to high-end HOA living. If you want a neighborhood close to green space, Aurora has it. If you want a home close to your Denver commute, you got it. Aurora provides many opportunities for new residents from Georgia.
Types of Homes in Aurora, CO
Aurora is huge and contains pretty much every type of home imaginable from affordable new construction 3-bedroom suburbs to old-school cabin style home set in green space though most homes are 30 to 50 years old, one and a half to two stories, and come with three to five bedrooms.  Aurora is one of the most affordable Denver-area suburbs with a current average list price of $390,000.
Denver, CO

Similar Georgia Cities: Atlanta, Athens
Denver. The Mile-High City. The Capital of the Mountain West. If you're looking for plenty of things to do, varied neighborhoods, and fun at your doorstep you need to live in Denver. Denver is Colorado's capital and most populated city with close to a million residents within city limits. You have history, sports, fine dining, museums, live shows, and everything you'd ever want in Denver, not to mention you're only a half hour's drive from outdoor adventure.
Types of Homes in Denver, CO
Denver has been developed and re-developed several times over during its existence which means potential residents can choose stately Victorian homes near downtown or newer suburbs on the city's edge. Denver is filled with one story bungalows and ranches but also has brand new downtown condos and modern multi-family housing. The average list price of Denver is currently at $495,000.
Parker, CO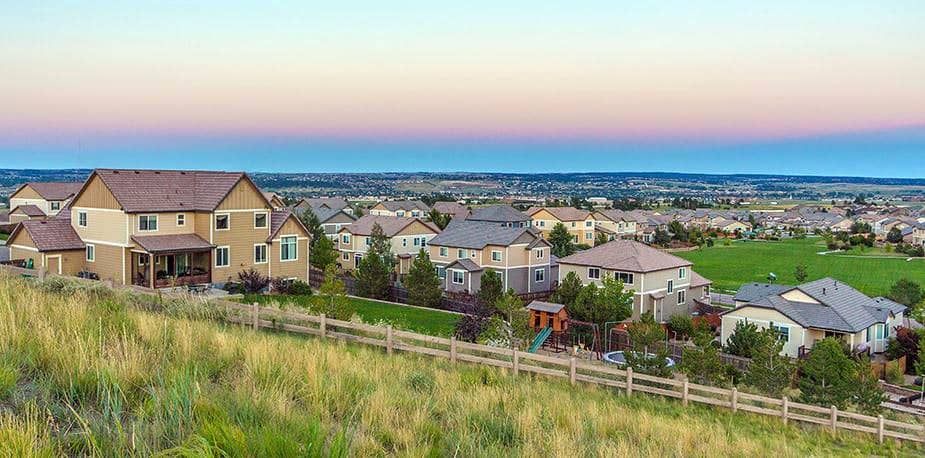 Similar Georgia Cities: Roswell, Alpharetta
Do you like elbow room? Do you like being removed enough from the big city center that you don't have to deal with its messes but like being close to the action if you want? Parker is the place for you. Parker is one of Denver's fastest growing suburbs thanks to beautiful new neighborhoods that still come with that small town charm. Parker residents have access to locally owned boutiques on Main Street Parker, or access to big box stores on Parker Road. You're less than an hour away from Denver but far enough to have your own little world.
Types of Homes in Parker, CO
Because it's been developed more recently, Parker doesn't have the selection of Denver of Aurora, but that doesn't mean there aren't great homes and properties. Most Parker homes are less than 50 years old, one and a half to two stories, and come with three to five bedrooms. You can find larger lots in Parker compared to Denver or Aurora. Parker is one of Colorado's more expensive towns with an average list price of $559,900.
Steamboat Springs, CO

Similar Georgia Cities: Savannah, Appalachian region of Georgia
If you're moving to Colorado for life among the mountains and wilderness but still want your big-town amenities, check out Steamboat Springs. While our previous neighborhoods all deal with the Denver-metro area, Steamboat Springs is nestled in Colorado's Yampa Valley more than 150 miles away from the Mile High City. Though it's thought primarily as a ski destination, more full-time residents are moving to Steamboat every year for the slower lifestyle and on-the-mountain fun.
Types of Homes in Steamboat Springs, CO
Steamboat is the smallest town on our list, so selection won't be as good as the Denver metro, but you still have options. Most available real estate in Steamboat is multi-family condos with single-family homes in short supply. If you're ready for a single-family home in Steamboat be prepared for up to seven-figure asking prices with a current average listing price of $779,500.
Finding Your
Perfect Home

with the Storck Team
Colorado real estate is sizzling and can be difficult to keep up with, especially if you're moving from Georgia and just learning about different towns and their unique pros and cons. If you're ready to make the big move, you need a team that will help make the transition easier like Denver's The Storck Team.
The Storck Team has helped hundreds of new residents find their perfect neighborhood and home; and are ready to show you why so many people are moving to Colorado. Call The Storck Team to talk towns, neighborhoods, schools, and properties today.