Moving from Denver to Las Vegas
Though we're a few months out of the terrible year of 2020, the reaches of the pandemic and the way it's changed the country are still ongoing. Among other changes, the pandemic shuttered traditional offices and kept workers home.
More people than ever have traded in their traditional desk for a webcam, which means more people than ever aren't tied down to their commute or forced to go into the office every day. This new freedom means people can live wherever they want, and people are taking advantage by making big moves.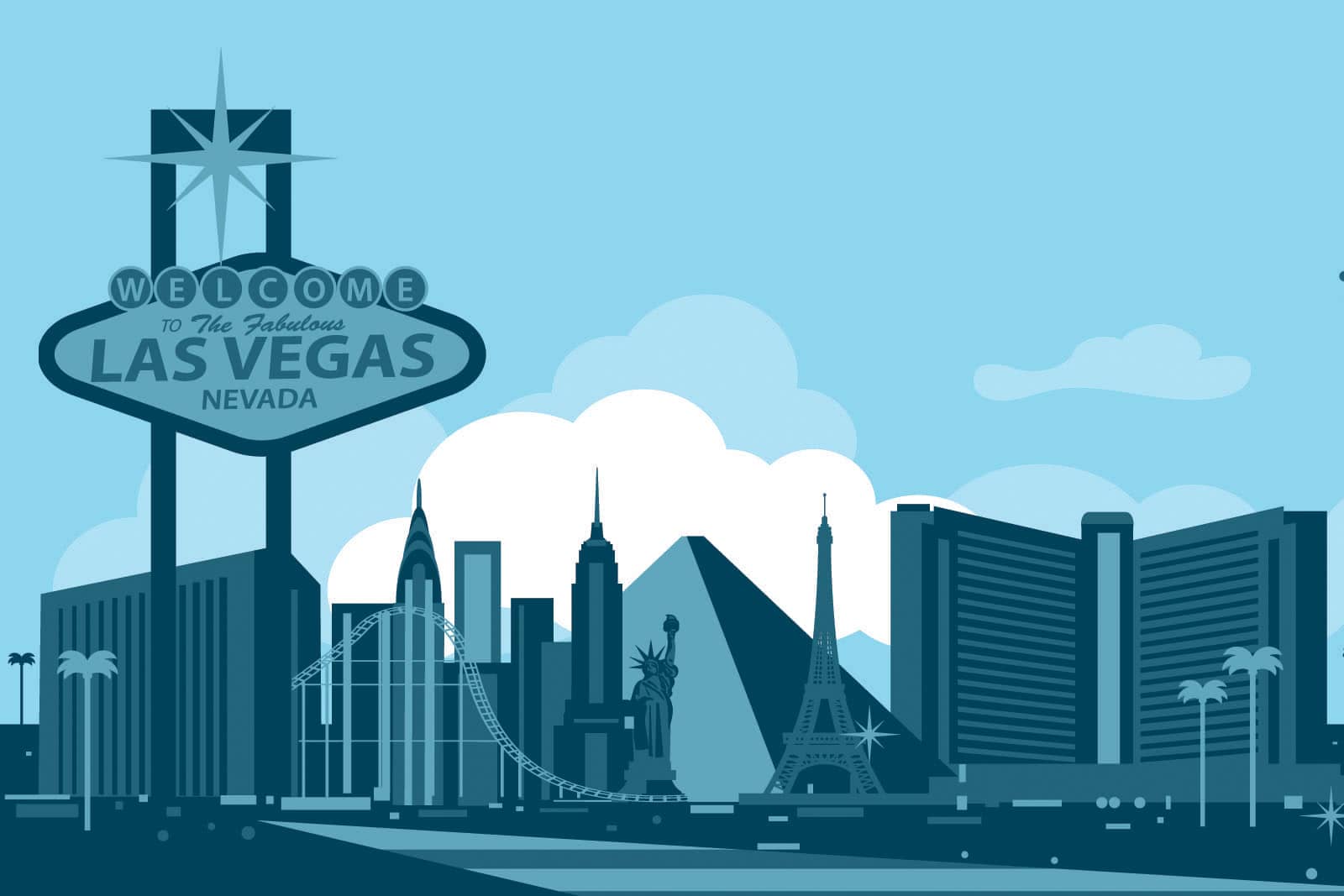 Moving from Denver, Colorado to Las Vegas, Nevada has become a popular move, but what is sending Colorado residents to Nevada and what can you expect in terms of housing if you want to make the move? Let's learn about moving from Denver to Las Vegas and 5 of the best neighborhoods Vegas has to offer.
Why People are Moving from Denver Colorado to Las Vegas Nevada?
Colorado gets bluer every year and while that's great for some, turning blue often leads to larger taxes on the residents. Colorado has a state income tax, but Nevada is one of nine states with no state income tax. You'll have to give Uncle Sam your normal chunk of change, but the state of Nevada will leave you alone.
Las Vegas is much more affordable than Denver, especially when it comes to housing. Though the median price of utilities, food and groceries, and other services are similar in Vegas and Denver, the median price of a Denver home is approximately $426,200 while a comparable home in Las Vegas averages $273,000. There are no signs of the Denver real estate market cooling anytime soon which means high prices and low inventory. Vegas gives you high inventory and reasonable home prices.
Both Denver and Las Vegas share burgeoning job prospects and tech companies that are on the upswing. If you worked in the Denver Tech Center or downtown in a startup, you'll feel at home in the professional atmosphere of Las Vegas. It's not uncommon for many Denver tech companies to have Las Vegas offices and vice versa.
5 Great Neighborhoods in Las Vegas
Summerlin, Las Vegas, Nevada
Summerlin is a master-planned community comparable to Denver's Highlands Ranch or Castle Pines. You can find Summerlin west of The Strip nestled into the foothills of the Red Rock National Conservation area. Summerlin features a host of residential and commercial services including golf courses, public parks, parks, trails, and events in its charming downtown. If you like, you never have to leave this neighborhood to take care of your needs and wants.
Types of Homes in Summerlin
Most Summerlin homes are one to two-story, feature three to five bedrooms, and are constructed from stucco with tile roofs. The closer you are to downtown Summerlin, the more expensive the homes but you can expect homes to average from the low $300s on the outskirts to the mid $600s near downtown. You can get much more home for the dollar in Summerlin than almost any Denver area neighborhood.
Southern Highlands, Las Vegas, Nevada
The Henderson neighborhood is found on the southeast side of the city and is one of the best places to raise a family in the Vegas area. Henderson is made of several great residential neighborhoods including the popular Green Valley Ranch, Westgate, and the Lakes. There are tons of activities for families in Henderson including the Lion Habitat Ranch, the Clark County Museum, and all the outdoor adventure of Sloan Canyon National Conservation Area at your doorstep.
Types of Homes Available in Henderson
There are several styles of single-family homes available to suit many tastes including older restored homes to houses being built at this very moment. Most Henderson homes are stucco siding with tile roofs, feature three to five bedrooms, and cost in the high $200s to the low $400s. Many homes are less than thirty years old, so you don't have to worry about big appliance breakdowns.
Henderson, Las Vegas, Nevada
The master-planned Southern Highlands is anchored by the Southern Highland Golf Club, making this an ideal neighborhood if you're moving from Denver for all the golfing opportunities around Vegas. Golf is at the forefront but there are things for everyone in Southern Highlands including locally owned shopping and dining, pools, parks, trails, and everything in-between. An excellent neighborhood for retirees.
Types of Homes in Southern Highlands
Southern Highlands features 26 unique floorplans assembled by several buildings over 10 individual neighborhoods. This variety gives potential homeowners tons of opportunities to find the right home at the right price. Most Southern Highlands homes feature stucco exteriors to beat the Vegas heat, three to five bedrooms, and brand-new appliances. You can find homes anywhere from the high $300s to seven figures within Southern Highlands.
Whitney Ranch, Las Vegas, Nevada
Whitney Ranch has something for everyone. Retirees will love the multiple shopping outlets and affordable housing, families will love the Recreation Center and in-neighborhood trail system, while outdoor junkies will like being close to the Whitney Mesa Nature Preserve. Throw in great dining and a quick commute to downtown Vegas and you have a great neighborhood for a variety of potential residents.
Types of Homes in Whitney Ranch
Like similar neighborhoods, Whitney Ranch features mostly one to two-story stucco homes but also older restored homes and multi-unit housing. Most single-family Whitney Ranch homes feature approx. 2000 square feet, 4 bedrooms, and run from the high $200s into the high $700s. An affordable and eclectic neighborhood for several potential types of homeowners.
Arts District, Las Vegas, Nevada
If you're moving from a hip Denver neighborhood like the Highlands or the Santa Fe area, you'll love the Vegas Arts District. When you live in the Arts District there are a thousand things to do within a few blocks of your doorstep. Dozens of independent galleries, the Burlesque Hall of Fame, the Cockroach Theatre, and Art Square are just one of the many ways to kill time in the Arts District.
Types of Homes in the Arts District
The Arts District is much more focused on multi-unit living like condos and townhomes compared to other single-family suburbs on our list. Expect lofts, condos, townhomes, and other options that lean towards singles and young couples over families. Because of its great location, the Arts District is more expensive than outlying neighborhoods with most two-to-three-bedroom condos averaging from the high $300s to the high $600s.
Finding the Right Las Vegas Home
If you're moving from Denver to Las Vegas, you need a real estate team who's familiar with both places like Denver's Storck Team. The Storck Team knows the unique pros and cons of living in different Denver and Vegas neighborhoods and can match you to the right home at the right price. If you're making the move don't wait until Las Vegas prices jump to Denver prices – talk to The Storck Team to find your perfect Las Vegas neighborhood and home today.