What's My Budget for a Home in Denver?
There's no doubt that Denver's housing market is hot, despite the dipping temperatures. Though there has been recent headway in the construction of more multi-family units and new developments in the Mile-High City, the fact is Denver inventory is low and prices are up.
If you want to get your foot into Colorado real estate and purchase your Mile-High dream home, it's important to know how much house you can afford before you start shopping. The last thing you want is to get in over your head with an unaffordable purchase and end up in default like the many homeowners from the mortgage crisis of 2008. With the
implications of COVID
still lurking around the corner, making a smart real estate and financial decision is as important as ever.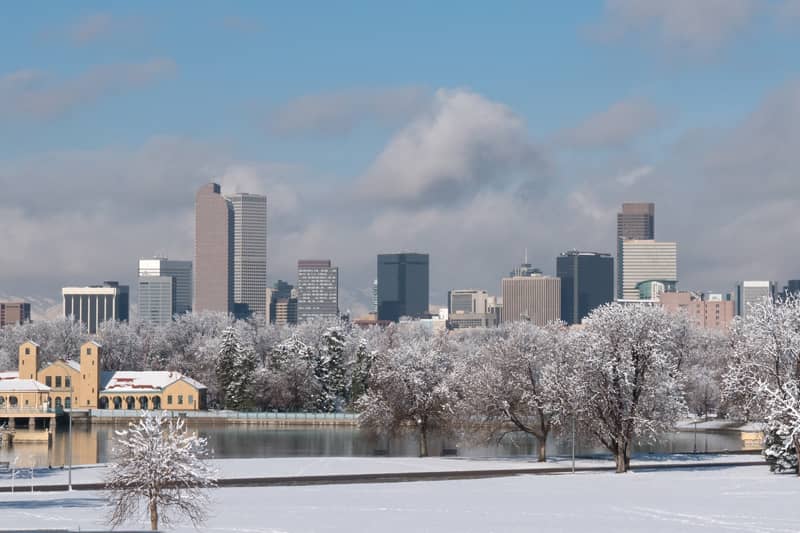 Luckily, unlike 2008 there are many new ways to safeguard your budget and savings by making healthy financial decisions. Let's learn how to calculate how much house you can afford in Denver and the tools available to help you make the right choice.
Initial Steps in Finding How Much Home You Can Afford
Talking with a Mortgage Lender
Your first step is to speak with a mortgage lender. You can do this before or after hiring your real estate team, though securing a lender or at the least pre-approval traditionally comes first. Going to a lender first is recommended to help you understand how much house you can afford and future expenses that could come with that house and property. With that information, you can make a more informed decision when hiring a real estate agent.
An experienced mortgage professional will use your information and data like income, savings, credit reports, and more to craft a budget that suits your needs. A mortgage lender can also explain what you would be expected to pay monthly on a budgeted property and the other fees and numbers that come with that monthly mortgage payment.
They can also use your unique information to look for programs that could help secure a better interest rate or better mortgage terms like VA loans, first-time homebuyer benefits like CHFA, or an FHA loan. Always ask both your lender and agent what programs you might qualify for or you could miss out on potential thousands in savings. Once you're finished with the mortgage lender, you'll have an accurate idea of how much house you can afford in Denver.
Mortgage Payment Calculators
There are several free online mortgage payment calculators available on a variety of real estate and mortgage lender sites. While mortgage calculators can't match the knowledge of a sit-down meeting with a mortgage lender, they can offer insight to get started. Try running your numbers through multiple mortgage payment calculators for an idea of what you can afford.
Searching for Your Denver Home
You can use your pre-approval to begin home shopping with a reasonable budget on how much home you can afford. Denver is a large city with many types and price ranges of homes, but we can get some reasonable estimates of what potential Denver homeowners are up against.
According to a market report from the Denver Metro Association of Realtors, August 2020 showed the most home sales of any August on Denver's record with the average price of a single-family home topping out at $606,330. The surge in pricing is mostly based on low inventory. The Association of Realtors Report uses the whole Denver metro to generate its numbers.
Real estate resource Zillow indicates the median home price of a Denver home is currently $466,601, though the Zillow report includes only the City of Denver and not metro-area neighborhoods. Surprisingly, homes within Denver city limits are currently averaging less than many Denver-area suburbs like Lone Tree.
Factoring in Other Expenses
When deciding how much house you can afford in Denver it's important to factor in all potential costs, not just the cost of the home purchase. Some common household bills that need to be factored into your real estate budget include:
Childcare – The higher the overall cost of living in your area, the more you should be expected to pay for childcare. There are many websites like Care.com that can help you calculate expected daycare and other childcare costs in your area.

Gas and Vehicle Maintenance – How far will you live from your current job? Are you going to have a long commute? Gas and vehicle maintenance seem superfluous to a home budget, but those costs can quickly pile up the further you space the home from where you need to be.

Insurance – Again, the higher the cost of living, the higher the insurance premiums are going to be for your car, home, and even personal health insurance. Failure to factor in insurance payments might result in budgeting gaps that could come back to haunt you.

Utilities – How much will natural gas cost at a potential home? Electricity? Water? The further you round out your expected expenses for a potential property, the more accurate your budgeting will be.
An easy way to track all other monthly expenses is to subtract them from your monthly take-home pay without factoring in your monthly rent or mortgage. Use that number in further calculations for the most detailed budget you can produce.
What You Can Afford vs Real Budget
It's possible that what you can afford will be greater than your budget. Though the lender might surprise you with breathing room it's always important to follow your budget, not the banks. During this budgeting process keep up communication with your lender, any financial advisers, and your real estate agent so you're all on the same page.
Working with a Real Estate Agent
Once you've met with a mortgage lender or received pre-approval and picked out your favorite Denver neighborhoods, you're ready to browse homes with a real estate agent. A real estate agent will work directly with you, your needs, and the ever-important budget to find suitable homes in the Denver area.
Figuring Your Budget and Getting into Your Denver Dream Home
Denver is a great place to be and the home prices reflect that. If you want to know how much house you can afford in Denver make a real budget, talk to a lender, and work with the great realtors like The Storck Team. By doing your homework and taking recommended steps you can find your Denver dream home that doesn't wreck your budget.