Do You Need a Real Estate Agent for New Construction?
Even if you've never bought or sold a house before, you probably have an idea of how residential real estate works. Someone puts their home on the market to sell, and a buyer purchases the home, often with the help of real estate agents.
Traditional real estate transactions take place with an agent for the buyer and one for the seller, but what about new construction real estate home purchases? Because there are no current homeowners, purchasing new construction is different than purchasing owner-occupied real estate, but it's not too complicated if you know how things work.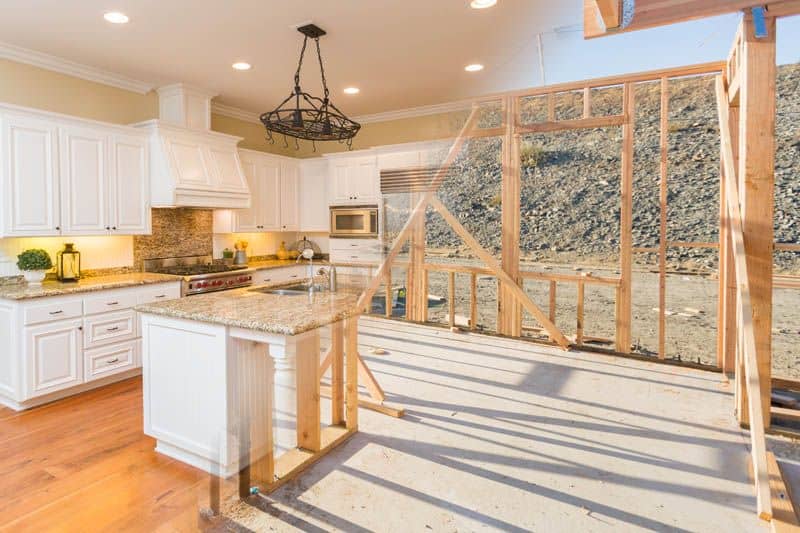 Let's learn about purchasing new construction, how agents can help you, and other tips about purchasing new builds and properties. Ultimately, we'll answer the question, "Do you need a real estate agent for new construction?"
Do I Need an Agent to Buy New Construction?
You can't deny the luxury of purchasing new construction. No one has ever slept in the bedrooms, no one has tracked dirt and dust throughout the house, brand-new appliances will take care of your household chores with ease, and many new construction homes come with a warranty.
Every new construction home has a builder's agent that can help in a new construction purchase, but if you're asking, "Do you need a real estate agent for new construction?" The answer is a definite yes. The builder's agent will help you during the purchase process but ultimately their loyalty lies with the builder, not with you.
To protect your interests, you need to hire your own real estate agent. A personal agent will look out for you, knows the ins and out of the industry, and can guide you through a complex process.
How a Real Estate Agent Can Help During New Construction Purchase
The primary role of your agent is to negotiate the best possible price, but realtors wear many more hats than just a negotiator. A real estate agent can also help you:
Protect against subpar workmanship

Recommend financing – A builder will want you to finance through their affiliated companies, but those lenders don't always have the best rates. An agent can help you find the best financier or lender for your situation.

Negotiate a reasonable payment schedule – New construction purchases depend on many factors including whether the home is finished. A real estate agent can help you navigate phased payments with phased construction to be certain you're not on the hook.
Buying New Construction Without an Agent
Builder agents are a friendly bunch and want you in the home at a seemingly reasonable price, why can't you negotiate directly with them? The builder's agents are very friendly because they're essentially salespeople. Their goal is to fill the new construction homes at the best possible price. While they can certainly be helpful and friendly, a builder's agent is looking out for the builder, not for you.
How Do Real Estate Agents Get Paid on New Construction?
Guess what? The builder pays for your agent's commission. In most cases of new construction, the builder is responsible for paying your agent's commission – even when their job is negotiating a better price for you. Builders often have your agents fees built into the price of the new home, so why not take advantage of new construction buyers agent?
What to Look for in a Real Estate Agent for New Construction
Local – Real estate is different for every market, and new construction can have several nuances depending on where you live. You want a local realtor that knows the ins and outs of potential new construction neighborhoods. If you're purchasing a new build in Aurora, you want a realtor who specializes in Aurora. Local experts know the local comps and neighborhood trends.

Years of Service – A greenhorn agent can get their start with someone else; you want someone with several years of experience. Look for at least 10 years of experience in your area for the best agent.

New Construction Expertise – New construction real estate is an entirely different ballgame. You must choose an agent with several years of new construction experience in your area. You should search for a local agent that has familiarity with the builders you're considering but that's not a must. Agents who have worked new construction transactions are often familiar with the local builders and may have a relationship or insights into what's attainable during negotiations.
Navigating New Construction Purchases with a Real Estate Agent
Buying new construction is like buying traditional real estate, but you must look out for pitfalls unique to new construction sales to protect yourself best.
A local real estate agent that's familiar with new construction can help you navigate the purchase process while protecting your best interests. Considering their commission is paid by the builder, you have no excuses for not hiring an agent.
If you're ready to purchase new construction, contact The Storck Team, your Aurora, Parker, and Centennial Real Estate experts, to get yourself into the brand-new home of your dreams.