What Fixes are Mandatory After a Home Inspection?
Buying and selling a home is a complex process that requires many odd jobs to be done, forms to be filled out, and boxes to be checked. One of the most important boxes to check before buying or selling real estate is the home inspection.
Home inspections are known to be intimidating to the unfamiliar but considering inspections can make or break sales – it's important to pay attention. Let's pull the veil off home inspections by discussing what they are, what's involved, and what buyers and sellers need to know after the inspection.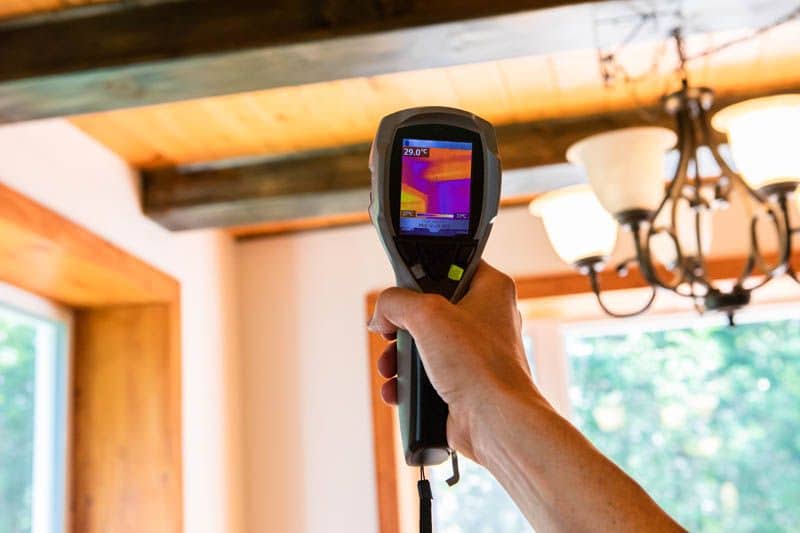 What is a Home Inspection?
A home inspection is a thorough inspection by a certified home inspector, often in connection with the sale of the home. Home inspections help keep big financial surprises from popping up during a home sale, addresses deficiencies in the home, and most importantly – address the overall condition and safety of the home for any potential homeowners.
What Does a Home Inspection Consist of?
A home inspection is thorough. We can't get into every nook and cranny covered by home inspectors, but you can expect all major facets including:
Exterior (siding, windows, roof)

Interior structural components

Visual check for chips, cracks, and other superficial damage
What Fixes are Mandatory?
Other than safety hazards like gas leaks, asbestos, or other issues that need to be addressed for safe occupancy of the home, no fixes are mandatory. However, some loan types do require certain repairs to be made for approval of the loan. You can nudge the seller to cover the costs of big-ticket items or take the cost off final bids, but in many cases, there aren't any non-safety related issues that are mandatory. If they wanted, a realtor could sell a home with a family of raccoons living in the kitchen with no promises of fixes.
How to Prepare for a Home Inspection
A home inspection takes place after a buyer has signaled their intent to purchase the home but before closing takes place. The smoother the home inspection, the less likely you'll have issues during closing. While you're not expected to fix every potential issue before an inspection, you can prepare for a home inspection by:
Cleaning and Decluttering – A home inspector won't take notes on messiness, but a messy home could make the inspector suspicious of other potential issues.

Clear Home's Perimeter – An inspector will examine the exterior. Clear a path for easier inspection.

Check Your Roof – Roofs are important to Colorado homes due to frequent hailstorms. The last thing you want is a roof replacement to hold up a home sale. If you find roofing issues get them addressed by a local roofer before the home inspection. Some roofers will certify a roof and that certification can be presented to potential buyers.

Provide Access to Crawl Space / Attic – Be certain an inspector can safely access your attic and crawl space. Attics are inspected for proper insulation and crawl spaces for proper airflow and foundation damage.
What Happens After a Home Inspection?
The home inspector's report will be made available for both the buyer and seller. Here's where it gets tricky. Unless there are safety issues, it's not always mandatory to fix potential issues or make repairs, even if the inspector finds deficiencies. In the case of a VA Loan, "any chipping, cracking, scaling, peeling or loose paint is considered to be a defective paint condition" and would need repair for loan approval, despite not being a typical "safety" concern.
Who Pays for Repairs After a Home Inspection?
It's up to the buyer and seller to examine the report to work out resolutions including what repairs the buyer needs to pay for, what repairs the seller needs to pay for, and if the final closing cost is affected by any necessary repairs. Post-inspection is a time of negotiation and counteroffers.
Who takes care of what issue depends on the current asking price, the local real estate market, how motivated the buyers are, and much more. Post home inspection and negotiation are when you want a great local realtor on your team to properly negotiate any repairs or discounts.
How to Counter-Offer After a Home Inspection
If you're thinking of purchasing a home but are faced with several issues on a home inspection, what should you do? Counter-offers after a home inspection are a big part of the real estate game, with both buyer and seller negotiating the best price depending on the inspector's report.
Once you receive the inspection report, it's up to you and your realtor to counteroffer for any potential issues or work them into a contract with fairness. You should consider what type of repairs you're looking at and if they're worth it, factor in closing costs and other fees, and speak with your real estate agent before making a reasonable counteroffer.
Figuring Out Home Inspections
The home inspection is a critical step to protect the home's buyer and seller, but what fixes are mandatory are largely up to negotiation between the buyer and seller. Use a great local real estate expert to assist you during the home inspection process and to be certain you're treated fairly when closing papers are on the table. At The Storck Team, we've worked through hundreds of home inspection negotiations with both buyers and sellers.