Checklist to Prepare for Home Appraisal
How much is your home worth? That's the question thousands of homeowners ask themselves every year when it comes time to relocate. For most Americans, their home is their biggest asset, so getting the most out of it during a real estate sale is critical. The most surefire way to get an accurate and fair assessment of your home's value is through a home appraisal. Home appraisals are important for keeping a real estate transaction on the right path and making sure both buyer and seller get a fair and honest deal.
There are many areas for a home appraisal that are out of your control, i.e., the home's location and age, but there are many areas you can improve on to get the most dollars from your property.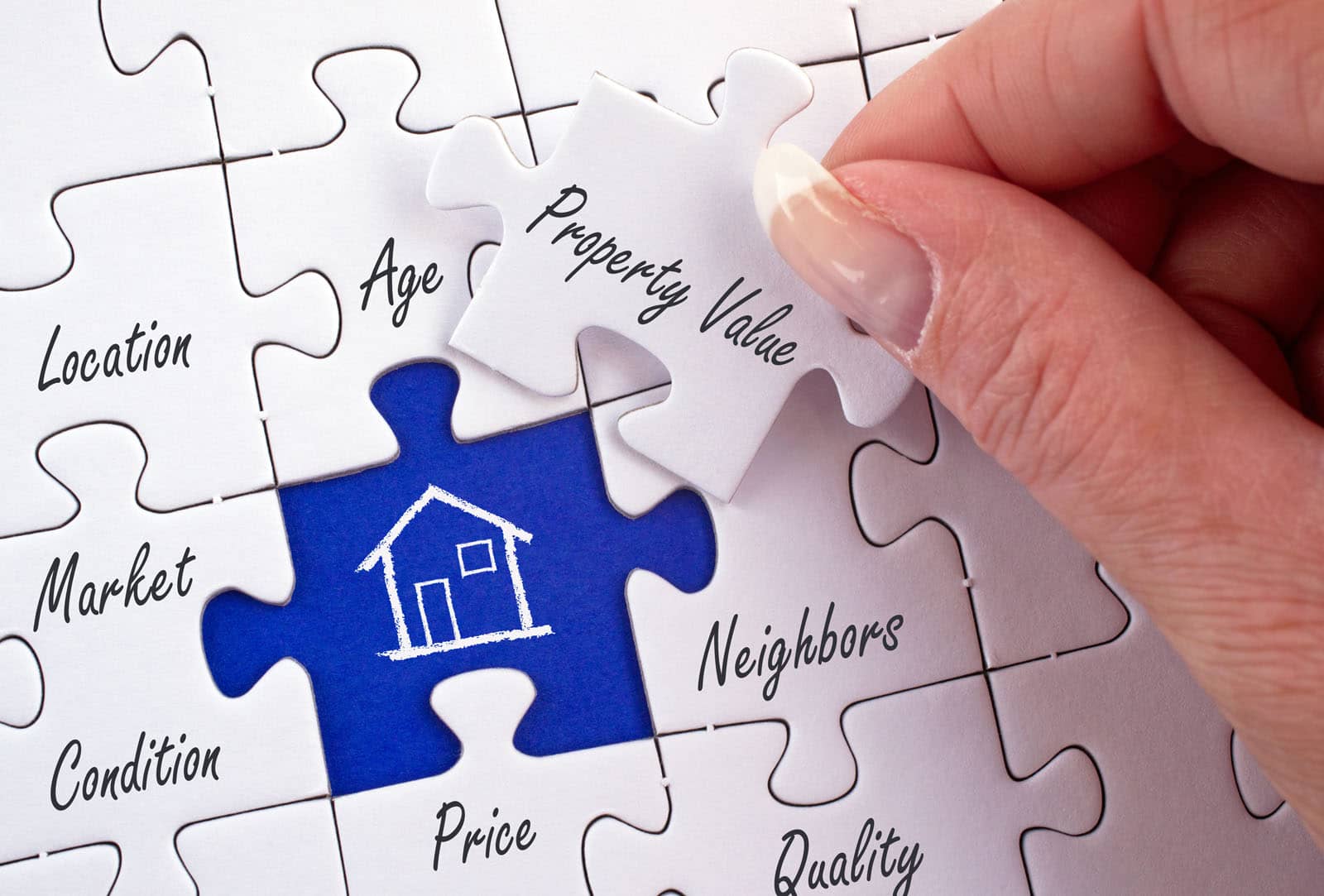 To help our current and future clients, The Storck Team has put together a handy checklist to prepare for home appraisal, so you know exactly what to do and what appraisers will look for.
Preparing Outside of Home for Appraisal
Mow the Lawn – Mow the lawn 2-3 days before the appraisal.

Clean the Property – Do a thorough sweep of the property to collect any debris, trim out dead branches from plants, and make sure everything looks fresh.

Plant Flowers – Flowers are easy and add tons of personality to your home. Plant a few flowers in the beds near the front entry or use planted containers.

Consider Touch-Ups – A home's front door can make a big first impression so retouch paint or go with a new pop of color on the front door for personality. Consider touch-ups like cleaning windows, siding, and painting where needed.
Preparing Inside of Home for Appraisal
Touch up interior paint – Most homes only need paint touch-ups to take out scuffs or rub marks. If necessary, paint the entire room.

Declutter – A messy home really shouldn't matter for an appraisal, but it does. Thoroughly de-clutter the home as if the property is being always staged. You want clean countertops, "unbusy" furniture, and tidy rooms.

Get Things Clean – You don't have to do a deep clean before the appraisal, but you should do a basic clean including sweeping and mopping, vacuuming, and polishing. A couple of hours of elbow grease could net you a couple more thousand on your appraisal.

Check Appliances – Check your home's major appliances to be sure they're all working properly. This includes heating and cooling, dishwasher, other heating elements (in-floor), and your home's security system. Major appliances are a major area of focus for appraisals.

Check Other Components – Check other home components like windows, floors, cabinetry, and other items for damage or defects.

Make the Repairs – After you've made notes of all issues it's time to get them fixed. Many homeowners can handle small issues like paint retouching but leave larger items to the professionals.
Appraisal Homework
Check Out Comps – Comparables (comps) are the prices of similar homes for sale in your area. You can use comps to get a general idea of what your home is worth.

Binder of Improvements – Keep an organized list of everything you do for the home. Include appliance upgrades, touch-up work, small upgrades, and anything else you did to make the home better. This will help the home appraiser note areas of change.

Talk with Your Realtor – Keep a clear line of communication with your realtor during the appraisal process. Your realtor can help show you comps, get an estimate on what you should expect from the appraiser, and in some cases can help you schedule repairs.
The Final Walkthrough
Before calling it quits, pretend you're the appraiser and give your own property a walk-through. What would you be looking for? What items jump out at you as lacking or needing help? A slow walk-through with multiple family members is a great way to make any last-minute adjustments.
Ways to Upgrade
None of the following tasks are musts for a home appraisal, but if you have the time and energy these small upgrades can go a long way for a home appraisal:
Change the Sink – Replace your cramped sink from the 80s with a farmhouse sink.

Kitchen Backsplash – You can find handy kits and tutorials making a kitchen backsplash an affordable, quick, and easy way to add value to your home.

Cabinet Hardware – You'd be amazed how much new cabinet hardware can spruce up your kitchen. Trade in the stock or outdated hardware for something more suitable.

Repaint – If the home's paint is too unique or dated, consider repainting the interior (and exterior.)
Do I Need to Stage my Home for Appraisal?
No, in most cases you don't need staging services. A thorough clean and de-clutter is all you need for an appraisal. If you'll be vacating the premises and staging before the appraisal it certainly won't hurt.
What if My Appraisal is Low?
If your appraisal is coming in much lower than you or your realtor's comps, there's a problem. There are several factors that could influence a low appraisal like discovering appliance needs or nearby foreclosures.
With the help of your real estate agent, you can appeal your appraisal with a Reconsideration of Value. You will need to use comps and other data to verify your claim but even well-prepared cases aren't always accepted for reconsideration.
According to housing outfit Fannie Mae, only 8% of appraisals came in lower than the asking price in a 2017 survey so don't keep yourself up at night worrying about a low value.
More Appraisal Help with The Storck Team
Aurora's The Storck Team has been helping our clients get the most from their homes for several years and know the tricks to a great appraisal in the red-hot Denver real estate market. When you choose The Storck Team as your seller's agent you'll be certain to get the most out of your appraisal, beyond this checklist to prepare for home appraisal.
Get Appraised and Get Selling
The temperatures outside are heating up, and so is the Denver real estate market as we plunge into selling season. If you follow the above tips and do your homework, you'll be on the right path to getting your worth on the appraisal.