Zillow and Redfin Stop Buying Homes
Every industry has been hurt by the effects of COVID-19 including one of the prime economic drivers in the country – real estate. Local and state governments across several regions have issued stay at home orders which have kept the real estate industry from showing homes, meeting with prospective homeowners, and much more. Though localities like Denver and Aurora, CO have eased restrictions, the market downturn might hurt the real estate market for months to come, especially digital real estate platforms.
The COVID19 pandemic has virtually shut down the 'iBuyer' real estate market including corporate for giants Zillow and Redfin. The iBuyer business model, in which companies like Zillow and Redfin make instant offers on your property, might be put on hold for several months.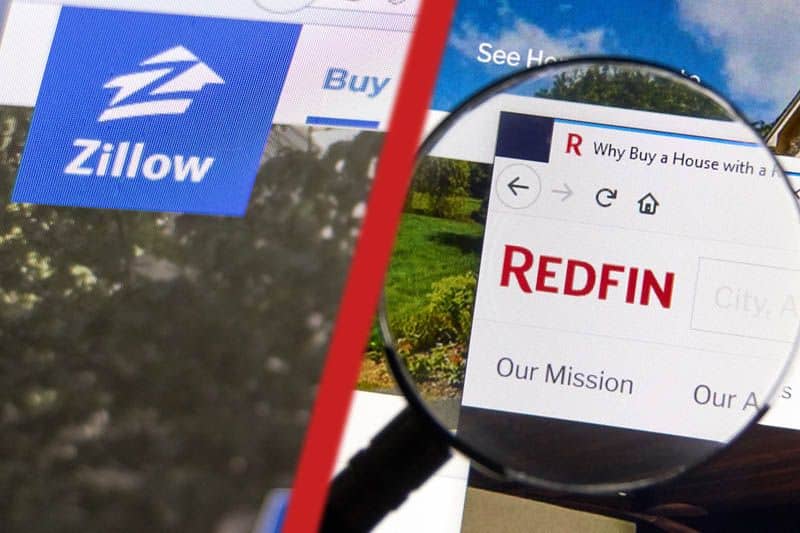 In late March, Zillow announced it was pausing their iBuying service known as Zillow Offers in an announcement from Chief Executive Rich Barton. "Given the concerns for public safety and rapid developments by governments that restrict local real estate activities, we determined it was prudent to pause our home buying to preserve our capital."
Redfin and Opendoor had already paused their iBuying services before the Zillow announcement due to similar concerns. iBuying requires a tremendous amount of capital to maintain, something the home buying companies can't float during COVID-19. "iBuying is capital intensive which is not ideal in a time when everyone is looking for liquidity," says Danielle Hale, chief economist at Realtor.com.
Instant offers don't make sense for companies like Zillow during COVID-19. iBuying sites use data and a strong feel for market patterns to make fair offers but because the pandemic has destroyed normal pricing patterns – instant offers don't work. "With whole cities shutting down nearly all commerce, no one can say what a fair price is right now, so we're not making any instant offers," says Redfin CEO Glenn Kelman.
The COVID19 pandemic has not only brought the iBuying market to a halt, it could spell doom for iBuying platforms during the COVID19 economic recovery. Unlike a typical recession that touches different markets at different rates, the pandemic has caused crashes across all real estate markets at one time. Even investments as diverse and safe as nationwide properties are suffering and are not expected to recover quickly.
The iBuying platforms that survive the economic recovery will be poised for an audience that's more used to digital services than ever before. "From the seller's perspective, it's probably a great time to have an iBuyer since you can sell without opening your home up for any open houses," Hale said.
Selling Your Home During COVID-19
Only a few months ago the Denver real estate market was one of the hottest in the country. Though the market is still considered a seller's market, selling during COVID19 takes more patience. While you can't use the instant buying services of Zillow, you can use the personal touch of a local real estate team.
A local real estate team can't spit out an instant quote and purchase of your home, but they can work directly and indirectly with you during the COVID19 crisis to get your home sold at or above asking price. Typical services and transactions like home seller meetings, home showings, and staging will take careful planning to follow social distancing and safety guidelines, but they can be done.
If you need to get your home on the market and sold its recommended you call a local real estate team right away. They know what the market is doing in your area, what safety guidelines need to be followed, and unique strategies for buying and selling homes during COVID19.
The longer the wait, the longer your home is likely to sit on the market. Call The Storck Team today to get the home selling or buying process started. COVID-19 will make the real estate process more difficult, but the market is still open for business.