How to Avoid a Deficiency Judgment in Foreclosure
A lot of bad words begin with the letter F, and we're not talking about the one you're thinking of. In the real estate world that bad word is foreclosure. Foreclosure is difficult on property owners, lenders, real estate agents, and can wreck your credit for years. No matter your financial situation it's always best to avoid foreclosure. How to avoid foreclosure on your home is easier said than done but the more information you have the more likely you can find a better solution.
Let's learn what you need to know to avoid a deficiency judgment in foreclosure, the terms you'll need to familiar with to find the best solution and ways you can come out better on the other side. No one, including your lender, wants to foreclose a home – let's learn how to avoid it.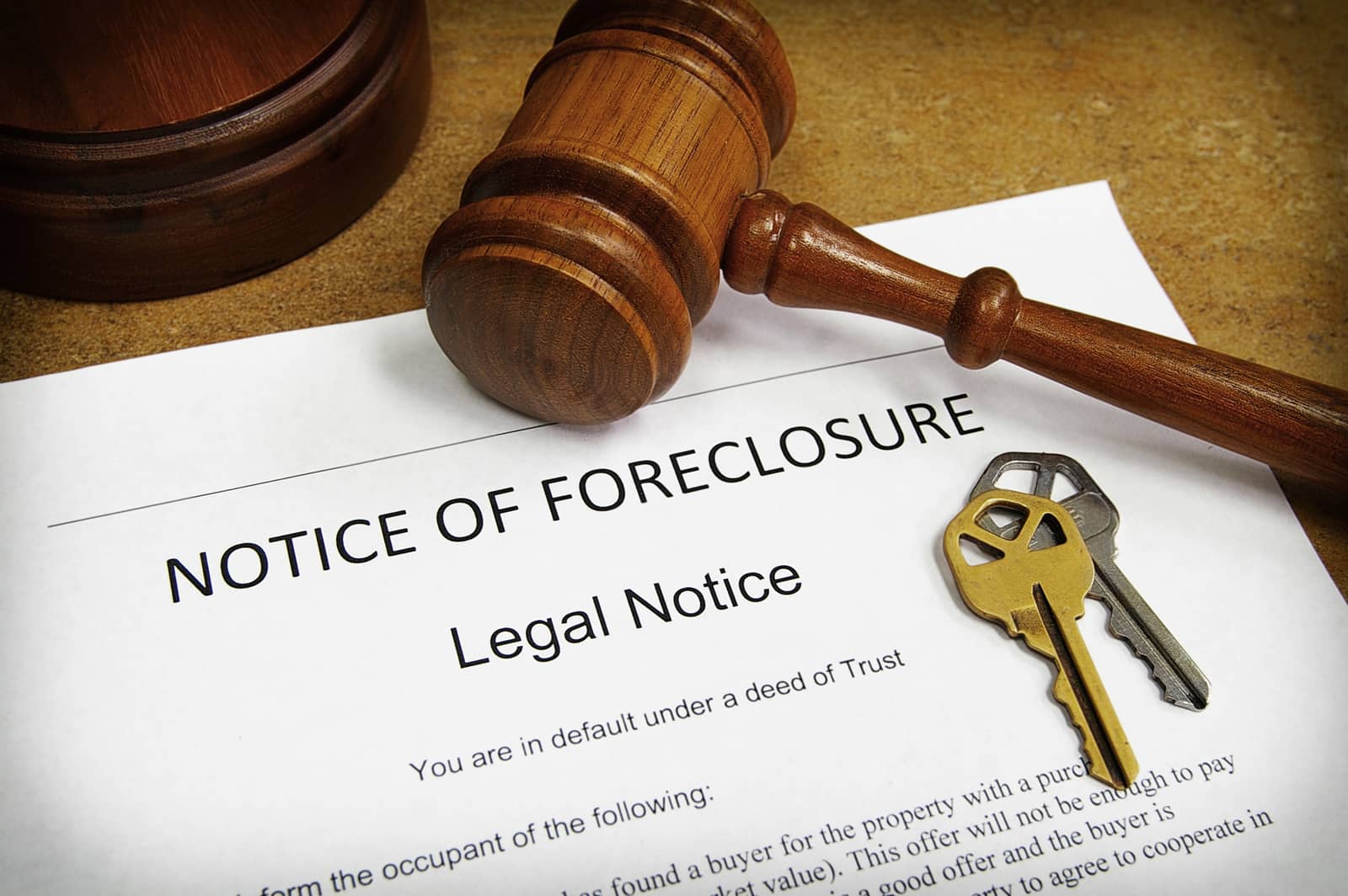 What is Deficiency Judgement in Foreclosure?
A deficiency judgment is a formal ruling made by a court against a party in default on a loan. Deficiency judgments can be applied to many loan types, but we'll highlight home mortgages for our purposes. Let's review an example of what a deficiency judgment looks like:
You owe $150,000 on your mortgage but you're unable to make the required payments and your home is foreclosed on. Your lender sells your home at an auction, but it only goes for $120,000, leaving $30,000 on the bill. This $30,000 is a deficiency and a formal order to pay it is known as a deficiency judgment.
Deficiency judgments are a double penalty on mortgage borrowers since they will owe additional funds even after their accounts are drained and credit score is wrecked during foreclosure. In all cases, it's best to avoid deficiency judgments.
How to Avoid Deficiency Judgment
Avoiding deficiency judgment is all about keeping up communication and options with the lender. Though lenders can seek a deficiency judgment in most states including Colorado, most choose not to due to the hassle and associated costs, especially if the borrow lacks assets.
The best way to avoid deficiency judgment through the
foreclosure process
is by keeping a healthy line of communication between you and your lender. You can explore different options together for the best possible outcome for both parties. Though many states allow for deficiency judgments, in most cases your lender will not seek it if you're acting in good faith. A deficiency judgment is more likely if you're hiding assets or avoiding all phone calls.
Five Tips on How to Avoid Foreclosure and Keep Your Home
If you're reading this, you might not be to the actual foreclosure and deficiency judgment process yet but close. Even if you've already skipped a few mortgage payments or if your loan is nearing default there are quick actions you can take before you approach more dramatic options.
1. Don't ignore the problem. The worst thing you can do is ignore foreclosure issues.

2. Keep regular and open communication with your lender. Lenders get a bad rap, but they're run by real people who understand your problems and want to work with you to avoid foreclosure. Keep in mind your lender never wants to foreclose either. Don't ignore contact from the lender and keep an open line of communication to negotiate a better way out.

3. Know your options. There are several ways out of a bad mortgage situation depending on your situation. It's important to speak candidly with your lender about different options.

4. Know your mortgage. Always check and double-check your mortgage to be sure you know what could happen and to better learn how to prevent foreclosure.

5. Be wary of foreclosure prevention offers. The foreclosure world is filled with scammers. Never turn over your property rights to someone else and verify any companies you work with are licensed, accredited, and have referrals to back their words up.
Alternatives to Foreclosure
There are many different options to avoid foreclosure and keep your home, but those options don't always apply. Here are some alternatives to foreclosure to avoid destroying your credit.
Navigating Foreclosure
If your mortgage is underwater there are some paths to avoid foreclosure and keep your home, but they require candid talks between you and your lender. Hire someone to better help you understand the process and always keep an open line of communication with your lender to avoid foreclosure or issues associated with it. With the right help and resources, you can avoid foreclosure and keep your home.