Moving to Colorado from Texas
We might be a few months into the new year, but it hardly feels like we left 2020. The global pandemic has led to many changes across the country including how we communicate, how we grocery shop, and where we work and live. The past few months have also created population shifts across the nation including cross-country voyages like New York to Colorado but also moves to Colorado from nearby states like Texas.
Colorado has become a popular destination for Texans but why has the Centennial State suddenly become as popular as the Lone Star State? Let's learn why people are moving to Colorado from Texas and where they might feel most at home in Colorado.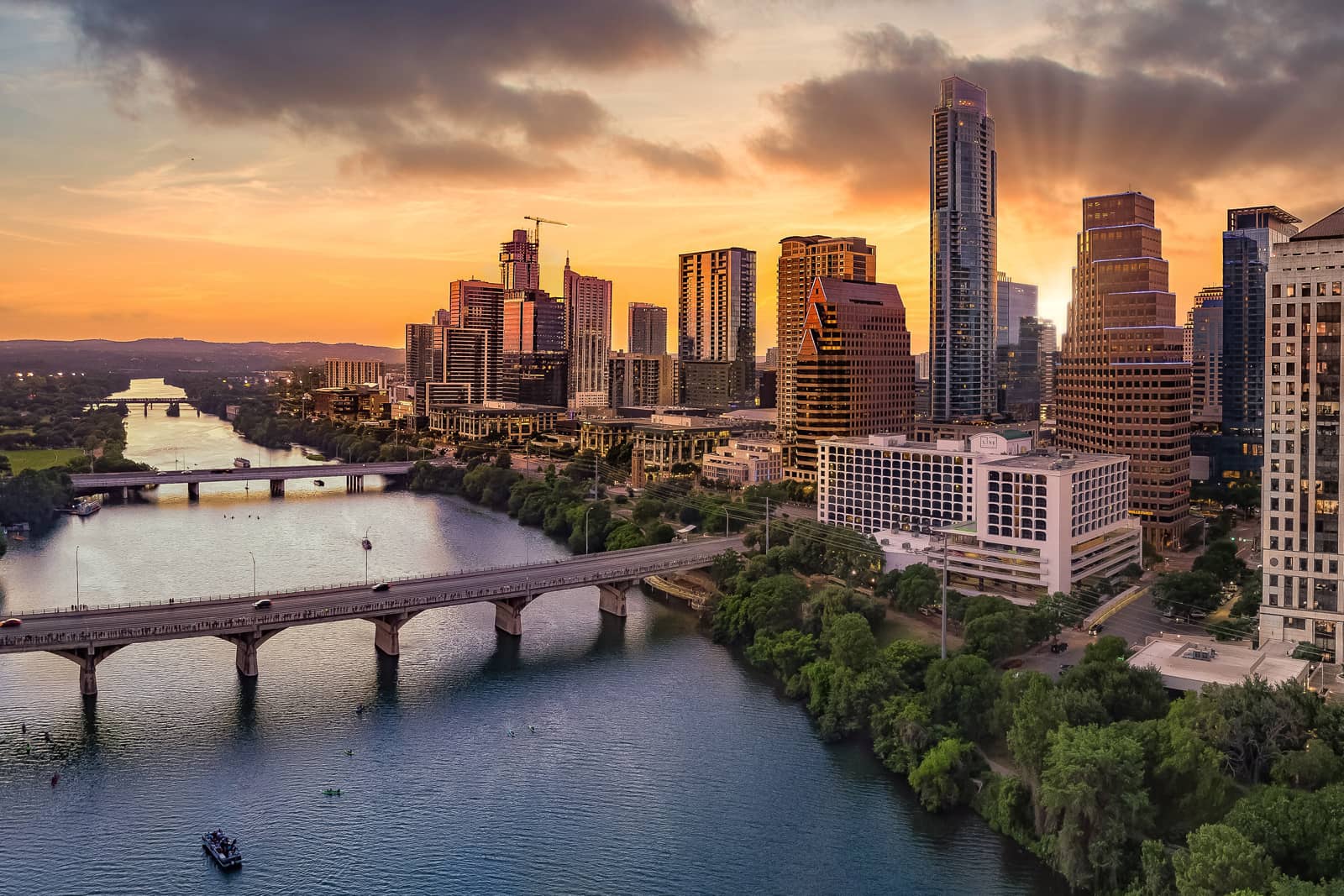 Why Texans are Moving to Colorado
Similar Values – Both Texas and Colorado were built by pioneers and explorers, and that spirit has never truly left these states. Colorado and Texas hold similar values when it comes to independence, freedom, family life, and the importance of natural resources. A family moving from the Forth Worth suburbs will likely feel right at home in Highlands Ranch.

Those moving from progressive city centers like Austin or Dallas will match to Colorado's Denver and Boulder. Both sets of cities come with great nightlife, live venues, a bevy of independent breweries, and a more relaxed lifestyle. Someone moving from Dallas to Denver won't have any problems adjusting.

No matter your preferences there's a Colorado town for any Texas resident.

Similar Cost of Living – Both rural and urban areas of Colorado and Texas have similar costs of living. You can expect to pay approximately the same amount for a suburban home outside of Denver compared to a suburban home outside of Austin. All city centers in both Texas and Colorado are expensive and become less expensive as you move away from downtown areas.

Outside of the city, there are enormous patches of land and property that are very affordable. These areas are hours away from major cities but provide much more land, freedom, and cost much less than their urban counterparts. There shouldn't be a major shock on your wallet if you're shifting from Texas to Colorado no matter what type of living you prefer.

Better Weather – There's no getting around it – Texas is hot. Even the 'cooler' spots in Texas see regular triple-digit temperatures and most of populated part of the state comes with high humidity too. In the summer parts of Texas can be downright miserable.

Though popularly known as a cold-weather state, Colorado has much milder and even temperatures than most people think. The summers are mild with little humidity and there are several pleasant days throughout the entire year including winter and early spring. Much more even and cooler temperatures are sending many from Texas to Colorado.
Best Places for Texas Residents in Colorado
Aurora, Colorado
Aurora is Denver's largest suburb, but Aurora residents have everything they need without venturing into the Mile High City. Though one town, Aurora is a collection of over a dozen individual suburbs each with its own pros and cons. You can move to East Aurora for the larger lots and affordable home prices or move to west Aurora to commute to your job in Denver.
Aurora is among the most affordable of great Colorado suburbs with the average single-family priced approximately from the high $200s into the $500s. Aurora has a diverse array of home styles, sizes, and amenities. There are several great choices in Aurora for displaced Texans to call home.
Parker, Colorado
If your Texas property came with wide-open spaces, a big lot, or a big house, you'll be more at home in Parker, CO. In 2000, Parker was small neighborhoods mixed with rural lots but has since evolved into one of the best towns in the entire state. Parker mixes the tight-knit feel of a small town with modern homes and amenities and comes with tons of room to roam. If you like your home more 'on the range' compared to the city life, then Parker is an ideal neighborhood for you.
Parker is one of the more expensive Colorado towns with home prices averaging in the high $300s into the high $600s but most of the homes are newer with great amenities.
Castle Rock, Colorado
You could place Castle Rock in the middle of Texas, and it'd fit right in. Castle Rock is a family-focused neighborhood about 40 miles south of Denver but that space from the Mile High City affords Castle Rock an independent mindset. Castle Rock has a great downtown, tons of locally operated businesses, and several new developments. It's also one of the best places for green space and parks.
Castle Rock real estate varies across the neighborhoods but a single-family home in Castle Rock averages from the low $300s into the high $500s. Most Castle Rock homes are one and a half to two stories and come with three to five bedrooms but thanks to new developments there are now home styles to suit many tastes, budgets, and needs.
Centennial, Colorado
This small enclave of suburban streets has blossomed into a well-balanced and ideally located neighborhood thanks to its proximity to the Denver Tech Center, Interstate 25, and Highway 470. No matter where you live in Centennial, you're never more than a few miles away from both locally owned and larger businesses, schools, jobs, and recreation.
Most Centennial homes are built within the past forty years and come with three to five bedrooms. Centennial is also one of the best Colorado towns for multi-unit housing if you prefer apartments or condos. The average single-family home in Centennial ranges from the low $300s into the low $600s.
Denver, Colorado
Denver is Colorado's most densely populated city and is considered by most the capital of the mountain west. Denver has thousands of residents, sports teams, places to eat, things to do, and a wide variety of neighborhoods and housing. If you're moving from Austin to Denver, you'll feel right at home with the vibrant microbrewery and nightlife scene.
Denver homes are more expensive the closer you get to downtown neighborhoods, but home prices average from the low $300s into the low $600s. Denver real estate is competitive, so you'll need a great Denver real estate agent.
Moving to Colorado from Texas
There are many reasons Colorado has become a popular destination for those moving from Dallas to Denver, Austin to Aurora, or anywhere between including similar values, lifestyles, and the dozens of great towns and neighborhoods to choose from. If you're moving from Texas to Colorado, get in contact with the relocation specialists at The Storck Team. Our expert team will get to know you, look at your needs and budgets, and help you find the perfect place to feel at home in Colorado.