Your family has grown from two to five and that little starter home you and your spouse picked out years ago can barely fit you anymore – it's time to find a new home. One of the most difficult parts of the real estate process isn't finding the perfect home but finding the perfect realtor to get you there.
Selling and buying a home are two of the largest financial transactions you'll ever take part in – you better be sure your realtor gets it right. There are hundreds of agents and realtors who will do a serviceable job – but how do you separate the top-level realtors from the rest?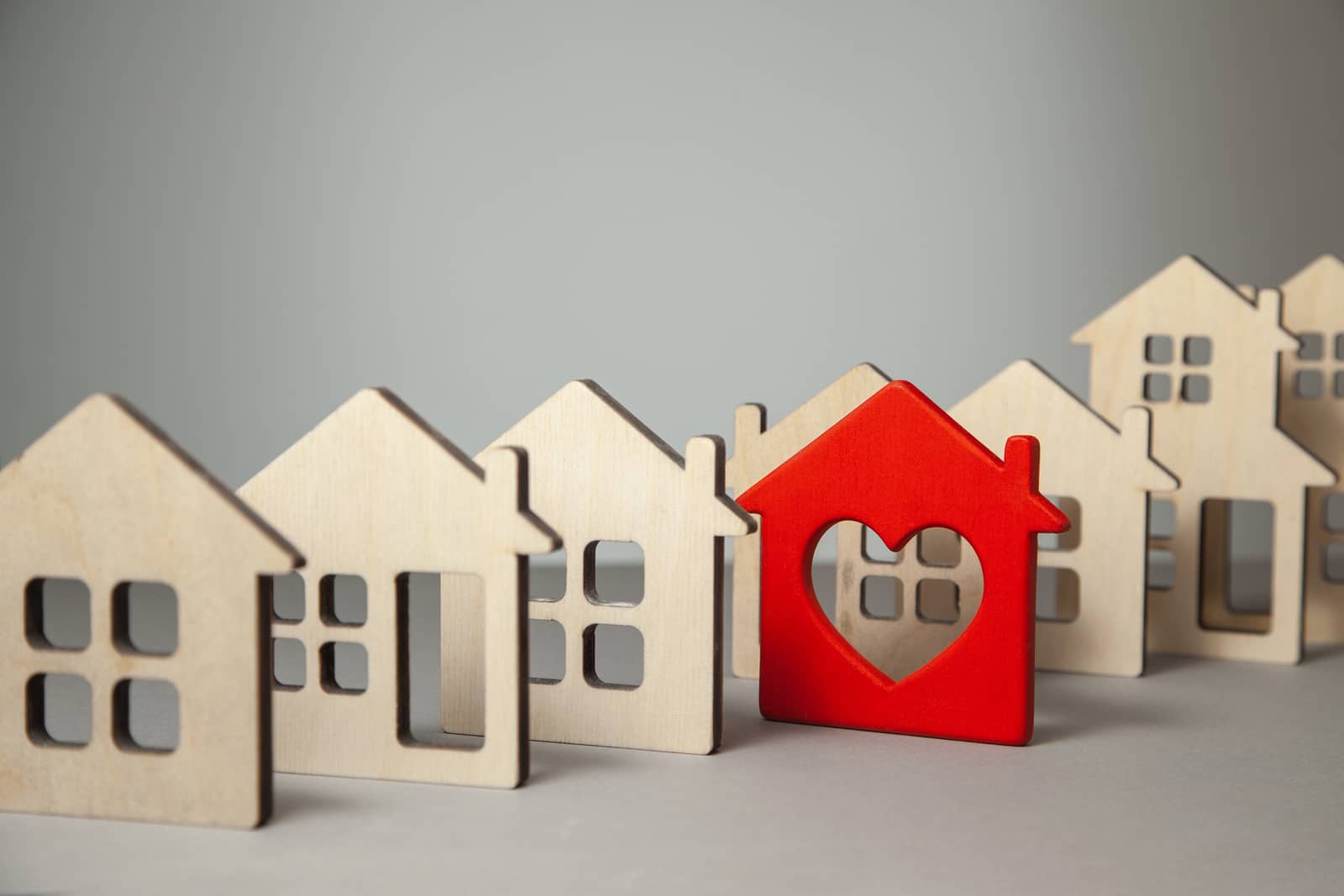 Let's learn 15 tips for how to pick a realtor, starting with the very beginning all the way to officially hiring. If you follow these tips closely you'll be matched with a realtor who can make the burden of buying and selling a home much lighter.
15 Tips for
How to Pick

a Realtor
5 Tips on
starting

your search
1. Talk to friend and family
Word of mouth is still one of the best ways to hire great professionals like realtors. When you get a referral from friends and family you know that the realtor is trusted enough to be referred. With friends and family you can ask direct questions about their experience and other points you might be too nervous to ask the realtor. Your family and friends know you well and typically wouldn't recommend someone they don't think you'd mesh well with.
2. Use Online Tools
Approximately 97% of homebuyers utilized online tools for home searches in 2020, according to a study by the National Realtor's Association. There are several online tools to help you find realtors including general review sites like Google or Yelp or the BBB for specific reviews and ratings.
3. Check out your neighborhood
Are your neighbors selling their home? Knock on their door and see how their experience has been. Like a friend or family referral, a neighbor likely won't recommend anyone who gives lousy service and can give you the cold facts of realtors in the area. Also, keep an eye on home sales in your neighborhood. If you're consistently seeing the same name on signs and those homes are selling quickly, that's a good sign.
4. Get Realtor priorities in order
What do you want from your realtor? Do you want someone who's number driven? Someone with the best customer satisfaction ratings? Think about what's important to you specifically to help make your short list. Look for keywords in reviews that appeal to you like 'on time' or 'friendly.' Maybe you're an introvert and the overly enthusiastic agent is intense for you, that's OK. This is an important time in your life and you want to be comfortable, not stressed.
5. Get home priorities in order
What do you want in a home? Are you looking for rural property or an urban loft? Knowing what you want in a home can help you add names to your shortlist. Check that their experience matches your needs. You can hire a realtor with terrific reviews but if they don't know how to sell your type of home – what's the point? Realtors often specialize in a style of home, or a geographic area, so having a realtor who has great reviews selling horse farms might not be the best choice for your downtown loft.
5 Tips on making the Shortlist
6. Dig Deeper
Your initial round of searches and asking around should yield around anywhere from two to ten potential realtors. Dig deeper on your short list with the BBB, more thorough review reading, and visiting individual websites. You'll likely be able to toss a few away with a deeper dive.
7. Look for specialized Realtors when needed
Is your buying or selling situation different than most? If you're wanting to purchase a historic home, get a VA loan, or in any other unique situation, you want a realtor who can handle it. If there are 'above and beyond' certifications in your state look for realtors with those credentials.
8. Interview
Sit down and talk with your short list of realtors. It doesn't need to be a full interview but a solid 20 minute chat can tell you a lot you need to know about most realtors. If 20 minutes doesn't go well, you'll know they're not meant to be your realtor. Don't feel obligated to give a realtor your listing or buyers contract because you spent time talking with the,m that's their job.
9. References
If you or someone you know doesn't know the reatlor personally, ask for references when leaving your potential realtor's office. Don't only ask for them – use them. Referrals can give you tremendous insight on how an agency operates and if they would be a good fit for you.
10. Go back to tips 4 and 5
Armed with your new information you can go back to tips 4 and 5. Are the realtors you've whittled down compatible with your personality AND purchasing decisions? Again, you can find someone you like and trust but if they aren't suitable for you, it's time to move on.
11. On your side
If you've made it this far down the list you should have 2-3 potential hires. Before going any further make sure the realtor or agency will work as a fiduciary on your behalf. In other words they work for you, not for a lender or other agency. You want someone who's always on your side.
12. Deeper Dive
You need to do a deep dive on your remaining hopeful hires. Use the BBB, more reviews, referrals, and other resources to be 100% certain the realtor is right for your situation.
13. The listening test
A good realtor is a great listener. When talking with a potential realtor keep in mind how observant they are and how much they listen to your needs. Try asking about something innocuous and bring it up later to see if they remember. A realtor who can't listen to your wants and needs will never find you the right home. Your time is valuable. If a realtor is showing you homes without a garage or with less bedrooms that you need, it's a waste of both your time.
14. Are they connected?
Do you need a carpenter to help turn the house around? Do you need a plumber to re-do a shoddy installation? If you need extra help, look for realtors or agencies that have contracting and other services they know and trust. More connections could be your way to separate the pack and choose one realtor.
15. Sign your buyer-broker agreement
You've read dozens of reviews, called referrals, thought about what you want and you're ready to hire a realtor. Now all you need to do is enter into a buyer-broker agreement to move on with your home sell or purchase. If you've done your homework and followed these tips you'll have no hesitancy when singing the agreement.
More
Real Estate

Questions?
The above list was made from what The Storck Team gives their customers and the type of service they expect for every home purchase. If you're ready to buy, sell, or have more real estate questions give The Storck Team a call today. Their team will get you into the perfect home at the best price without all the headaches you may experience from other agents.