Who Arranges a Survey When Buying a House?
When it comes to buying or selling a home, there's a lot to do. There are several boxes to check and things to accomplish for both the buyer and seller but not all tasks have the same importance. One task that you can't let fall by the wayside is a property survey.
To help you understand property surveys better let's explore what they mean for real estate transactions, who's responsible for a property survey, and the different types of property surveys. In most cases, your real estate agent will guide you through the property survey process but knowing yourself will better prepare you for the process.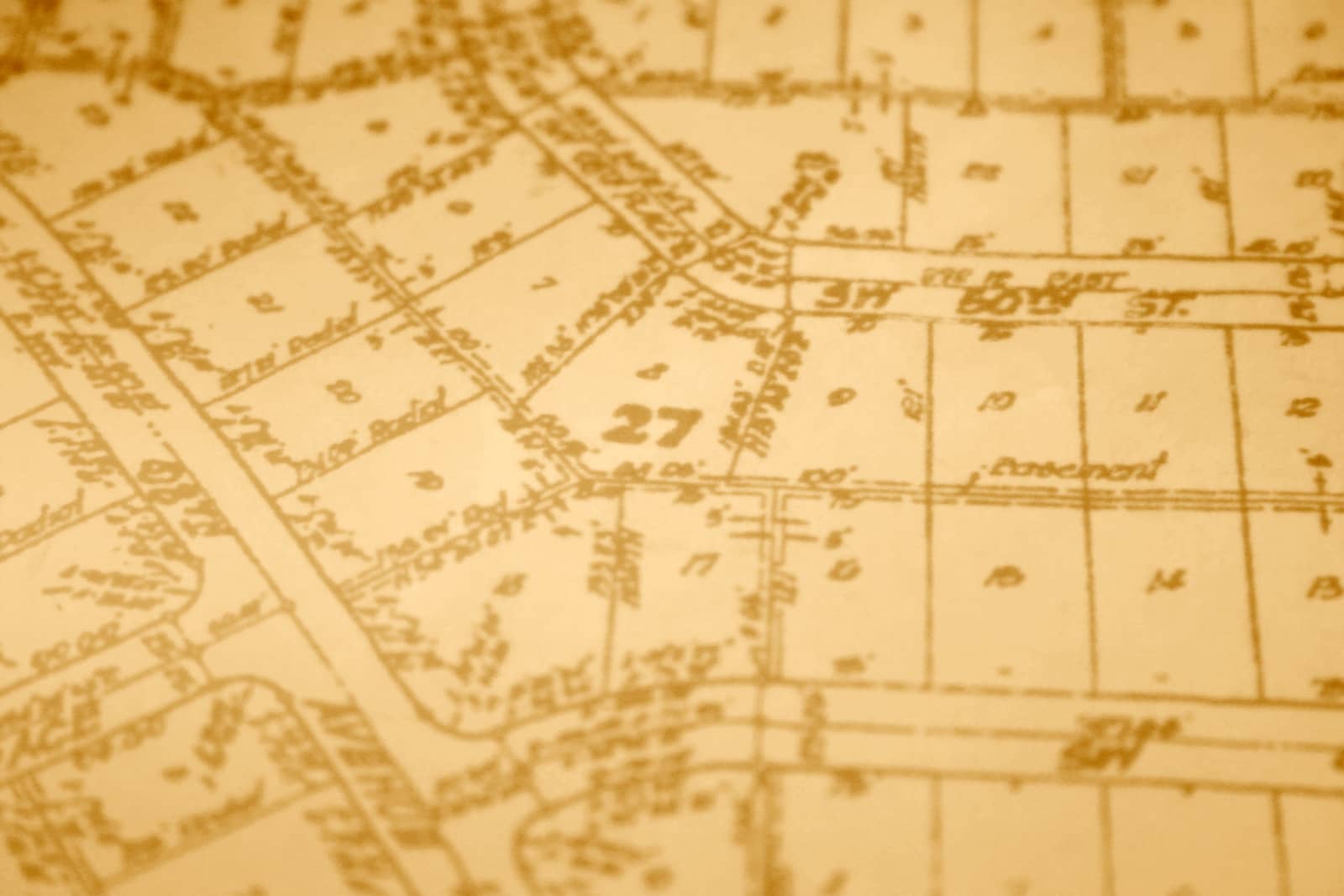 What is a Property Survey?
A property survey is a formal mapping and establishing of legal boundaries for one or more properties by a trained professional. Essentially, what's yours and what's theirs.
Property surveys are used for several reasons including to build additions or pull permits but for our purposes, property surveys are used for real estate purchases and to resolve any potential property line issues.
Who Does the Property Survey?
Who is in charge of ordering the survey? Who pays for it? Who does the survey? All tasks for a real estate transaction must be taken care of and paid for by someone – what about surveys?
For real estate surveys, the burden of hiring and paying for a property survey traditionally falls on the buyer as part of the due diligence process. Because it's the buyer or their title company that needs the survey, they are responsible for paying for it.
You should only hire certified and licensed property survey companies to conduct your property survey. An amateur survey by a guy on CraigsList is not going to cut it. Any established and reputable real estate agent will likely have a list of one or more land survey companies they trust and can pass that information to you.
What Type of Survey Should I Get?
You aren't surveying the land to establish a mining operation or decide where a highway should go so a basic property survey is all you need. Most times you only need to tell a survey company that you need their help for a real estate transaction, and they will take care of the rest.
What's Covered in Property Surveys
Note: What's covered in a property survey depends on what's needed for the transaction and the type of home purchase. The following are the basics normally required from title companies or lenders.
Property Line – When discussing real estate, you're almost always looking at property line surveys as the type you must get. Despite what you might think, property boundaries are fickle thanks to a human and clerical error. A property line survey uses county or municipal records, building records, physical surveys, and other geoscience tools to establish the precise boundaries of any given parcel or property. Property surveys are also known as a boundary survey.

Not only does a property line survey tell you where your property is, but it can also let you know areas where additions and further construction are allowed or if a neighbor's fence is encroaching on your property. A third-party proper property survey alleviates any property line disputes and protects both you and your neighbor's interests.

Easements – An easement survey will uncover any potential easements on the property in question. An easement means that one or more parties have access to or controls a portion of your property. For example, the gas company might have an easement on the pipe housing at the end of your driveway or you might share a driveway with a neighbor.

Elevation – Elevation surveys matter for Colorado homeowners. Different Colorado building codes apply to different elevations and topography which can both be illustrated in a well-rounded building survey for house purchase. Having an elevation survey performed will put you ahead of the process in case you decide to build an addition or need to pull a building permit.
Do I Have to Get a Survey?
Most house purchases require building surveys. Unless you're buying directly from a family member or close friend at least one party in a real estate transaction, normally the title company or lender will require a building survey to move forward with the purchase.
How Much Does a Survey Cost?
How much a property survey costs depends on many factors including property size, terrain (more expensive for properties that are difficult to walk and measure,) distance from the survey office, and more. A building survey for house purchase can run anywhere from around $200 up to $1000 but most cost around $500.
Other Places to Find Your Property Survey
A property survey seems like another real estate expense in the long list of fees for a home purchase but not all real estate transactions require a new survey. If the home was sold or had permitted work performed within the last few years, there's a good chance a property survey has already been pulled and is on record with your local town or jurisdiction.
Most Colorado building and planning departments now make mortgage surveys available on their online records site. If you can't find one online, call your local planning department to check their files. A few minutes online or on the phone could save you hundreds of dollars.
Note: Your title company or lender might not accept older building surveys though how old is too old depends on the lender.
Surveying Your New Purchase
A mortgage survey tells you exactly where your property lines are, if anyone else has access to your property, where you can build fences or additions, and protects you and your neighbors from any property line disputes. If you need a survey now, contact a local (certified and licensed) property survey company or call your local building and planning department to check their files. With a proper building survey in hand, you'll know exactly what's yours and can move into your dream home without issues.