Additional Expenses When Buying a Home
Homeownership is part of the American Dream, but buying a house comes with special situations and expenses well beyond your mortgage agreement. If you're a first-time homebuyer or have been burned in the past, you want to know what type of responsibilities and concerns you're stepping into – and how to financially plan for those responsibilities.
If you're worried about additional or unforeseen expenses, the realty team at Storck can give you a sneak peek into what you should expect. Let's learn about planning for additional expenses and how to address potential issues before they hit your wallet. Your home might cost you more money than you expect sometimes, but the equity and freedom of being a homeowner make it worth it.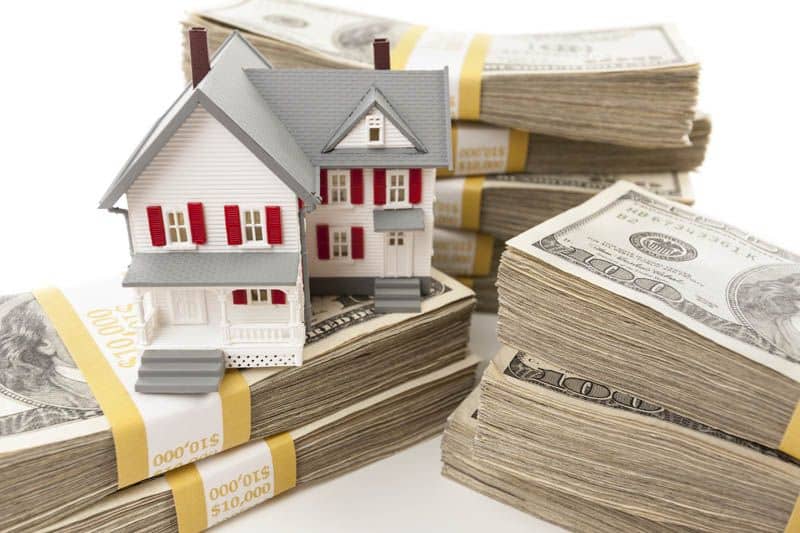 Additional Expenses to Look Out for When Buying a Home
Homeowners' Insurance – Unlike auto insurance, you aren't required to purchase homeowner's insurance by law – but good luck getting a mortgage without it. Homeowners' insurance is important to keep your investment protected but can cost a few hundred to a few thousand dollars per year depending on the value of the home and the assets inside it. You should always get a homeowners' insurance quote before signing your mortgage so you can properly calculate the expenses.
Routine Maintenance

Routine Maintenance – Landscaping service, snow blowers, paint touch up, a house requires routine maintenance to look and perform its best and those routine maintenance costs should factor into your final budget. While you likely won't know the immediate costs of routine maintenance services, you can work with your real estate agent to make an educated guess. Having an estimate for expected maintenance services in your budget will keep you in line with your final financial goals.

Appliance or Structure Repairs – You never know when a hailstorm is going to destroy your roof or when your dryer will break down, but you should prepare for unexpected appliance and structure repairs by setting rainy day money aside. This could be anywhere from a couple hundred to a few thousand dollars depending on what you can save and possible issues that could happen at the home.

Homeowner's Association Fees – Many Denver area homes are built within homeowners' associations (HOAs.) HOAs are governing bodies tasked with keeping homeowners happy and maintaining a well-groomed, well-managed neighborhood that anyone would be happy to call home in. HOA duties include maintaining public landscaping, shoveling snow in common spaces, maintaining pools, rec areas, and much more. In short, the HOA maintains the look and integrity of a neighborhood.

HOA services are not free, however. All HOAs charge a monthly or yearly fee that comes out of the homeowner's pocket. This fee could range from around fifty dollars to multiple hundreds depending on the HOA's scale and amenities. Always ask about HOAs when looking at a home and know your fee before you sign a mortgage to help you plan ahead.
Preparing for Additional Expenses When Buying a Home
It'd be a lot easier to set budgets if you were only paying your mortgage, but your mortgage payment is only one of many expenses when it comes to owning a home. Plan for the above expenses, do further research and keep an open dialogue between yourself, the selling agent, and your real estate agent. By looking into the future, you can properly plan and execute a budget that will protect your home and everyone in it.
Tatyana Sturm and The Storck Team have over 10 years experience in Aurora, Centennial, Denver, Parker and Steamboat Springs real estate and have helped buyers in many different walks of life with finding their new home from the first time home buyer to seasoned investors all across Colorado.  We have a true passion around finding you the best home for your lifestyle.  Please call or text The Storck Team at (720) 350-5909 or email us at  thestorckteam@exitrealtydtc.com to start your home buying process with a knowledgeable and trustworthy real estate professional.