The process of buying a foreclosed home
Everyone is always on the lookout for a great deal and that includes real estate. If you're willing to take some risk to save money on a home, you should consider buying a foreclosed property. Traditional real estate transactions are complicated by themselves but the process of buying a foreclosed home involves several more steps and tasks.
You don't want to blindly barrel into a foreclosed home purchase without proper knowledge so let's review how to buy a foreclosed home, how foreclosures work in Colorado, and how a real estate group like The Storck Team can assist you in the foreclosure process.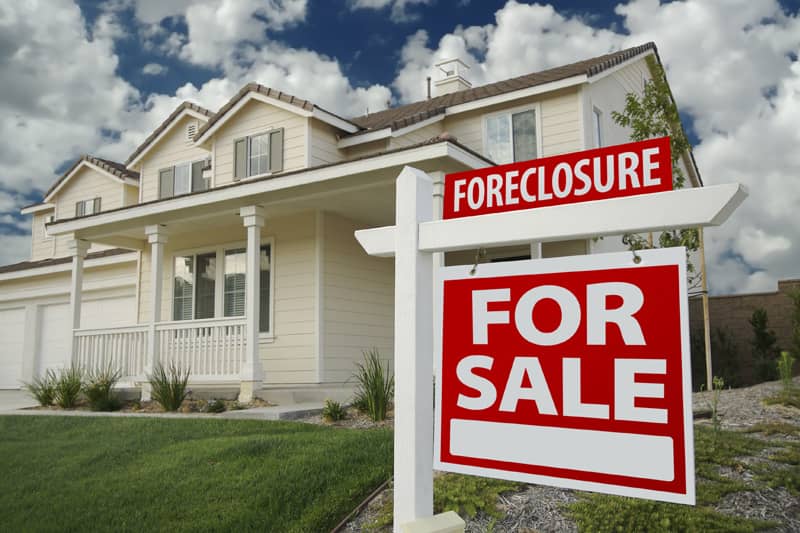 Process of Buying a Foreclosed Home in Colorado
If you want to get into the neighborhood you've always wanted to live in but can't afford to or need a great price point, purchasing a foreclosed home is a smart decision. While foreclosures can vary, they tend to follow the same path. Before starting the home shopping process, let's learn about four types of foreclosures and what they mean to homebuyers.
Pre-Foreclosure – Pre-foreclosure is the time after the loan borrower has been notified they're in default but before the home is put into auction. If homeowners can sell a pre-foreclosed home, they can avoid numerous fines and penalties. Due to the urge to sell, pre-foreclosure homes are normally more affordable than market average.

Short Sale – A short sale is when a bank or lender accepts less for a home than what is still owed on the mortgage. Purchasing a short sale is similar to traditional real estate purchases but will have different terms and will normally take longer.

Real Estate Owned Properties – Real estate owned properties (REOs) are homes or properties that have been foreclosed on but not sold at auction. Also known as "bank owned" properties, REO can be nabbed for much cheaper than traditional real estate.

Government / Police Properties – Foreclosures are available from local governments including your local state government and local police forces. You can use your state government's website and individual department sites to find listings and auctions.
The 5 Steps to Buying a Foreclosed Home
Start with a Foreclosure Specialist – We'll learn more about connecting with a Colorado foreclosure specialist later, but no matter where you live or what type of foreclosure you're purchasing, you need a knowledge foreclosure specialist on your side. Foreclosures are complicated with the potential to lose hundreds or thousands of dollars if you make the wrong moves but a foreclosure specialist can help you set a budget, survey properties, and take care of all necessary documents.

Budget / Preapproval – Foreclosures are cheaper than most homes, but you'll still need to qualify for a home loan in most cases. Before you begin shopping receive a pre-approval letter from a mortgage company stating what they believe you'll qualify for. Using your pre-approval letter and foreclosure specialist, craft a budget that'll work for your needs and finances.

Compare and shop – Now it's time to shop foreclosures. Foreclosures can move quickly, especially in hot real estate markets, so it's important to keep your ear to the ground and check for new listings. You can find foreclosure listings on real estate resources like Zillow or Redfin, from local government websites, from private foreclosure buyers and sellers, and much more. While you're keeping a keen eye for a great listing your foreclosure specialist will do the same.

You should also take this time to research comparables to be certain you're getting a good price. When you're serious about buying, have your agent pull a comparative market analysis (CMA) on your behalf to research and compare local home prices. A CMA shows what other buyers recently paid on similar homes in the area and can help set a fair price window.

Be Aggressive – Once you've found a property or properties you're interested in, it's time to be aggressive. Many foreclosures are already priced lower than their owners would like, so coming to the table with a low-ball effort won't produce results. If you're in a hot market or see other foreclosures selling quickly, work with your foreclosure specialist and pre-approval letter to make a strong initial offer. All offers should feature an inspection contingency so you can be aggressive without setting yourself up for a money pit.

Inspect / Be Prepared – Most foreclosed homes are purchased 'as is' meaning nothing has been done to the home since the previous occupant moved out. The occupant could have moved out peacefully, or they might have punched several holes in the drywall and broken windows before they made their exit.
It's critical to have a potential home inspected by a certified home inspector before closing. Remember, these homes might not have been touched or inspected in months or years, there could just a little carpet damage, or the entire HVAC system might need to be replaced. If a home brings too many issues after an inspection, you can use your inspection contingency to walk away from the deal and avoid a big mistake.
Foreclosures in Colorado
Foreclosures in Colorado follow the same steps as above, but Colorado gives purchasers more transparency thanks to the Public Trustee. Every Colorado county has a public trustee to act as an impartial party for handling foreclosures. A public trustee performs many tasks including mailing notice of election and demand for sale, publishing information in local newspapers, and much more. A public trustee helps keep everyone notified of what's happening during the foreclosure process. Colorado allows for judicial and non-judicial foreclosure.
Colorado Foreclosure Specialist
Since foreclosures are complicated and can involve even more in Colorado with the public trustee, it's important to have a foreclosure specialist ready to help. The Storck Team specializes in helping Colorado residents buy and sell foreclosed properties and has the knowledge, staff, and resources to help you get into a foreclosed come without many headaches. With the right real estate team you can get all your questions answered, avoid drowning in a sea of paperwork and understand the complicated world of foreclosures.
When it's Time to buy a Foreclosed Home
If you want to live in your dream neighborhood for cheap or don't have the resources for a traditional home purchase, consider buying a foreclosed home. Partner with a foreclosure specialist like The Storck Team, know your options, and leave contingencies to protect yourself. With some patience and a great specialist, you can move into the home of your dreams for much less.