Moving from Colorado to North Carolina
Colorado is a fantastic place to live – but it's changing. There are tons of outdoor activities, some of the best natural views in the entire country, and (mostly) great weather. Unfortunately, Colorado isn't perfect. Colorado has become a popular destination for people from California, Texas, and everywhere in-between, and the global coronavirus pandemic has moved even more people to the state. All these people mean a higher cost of living and other issues.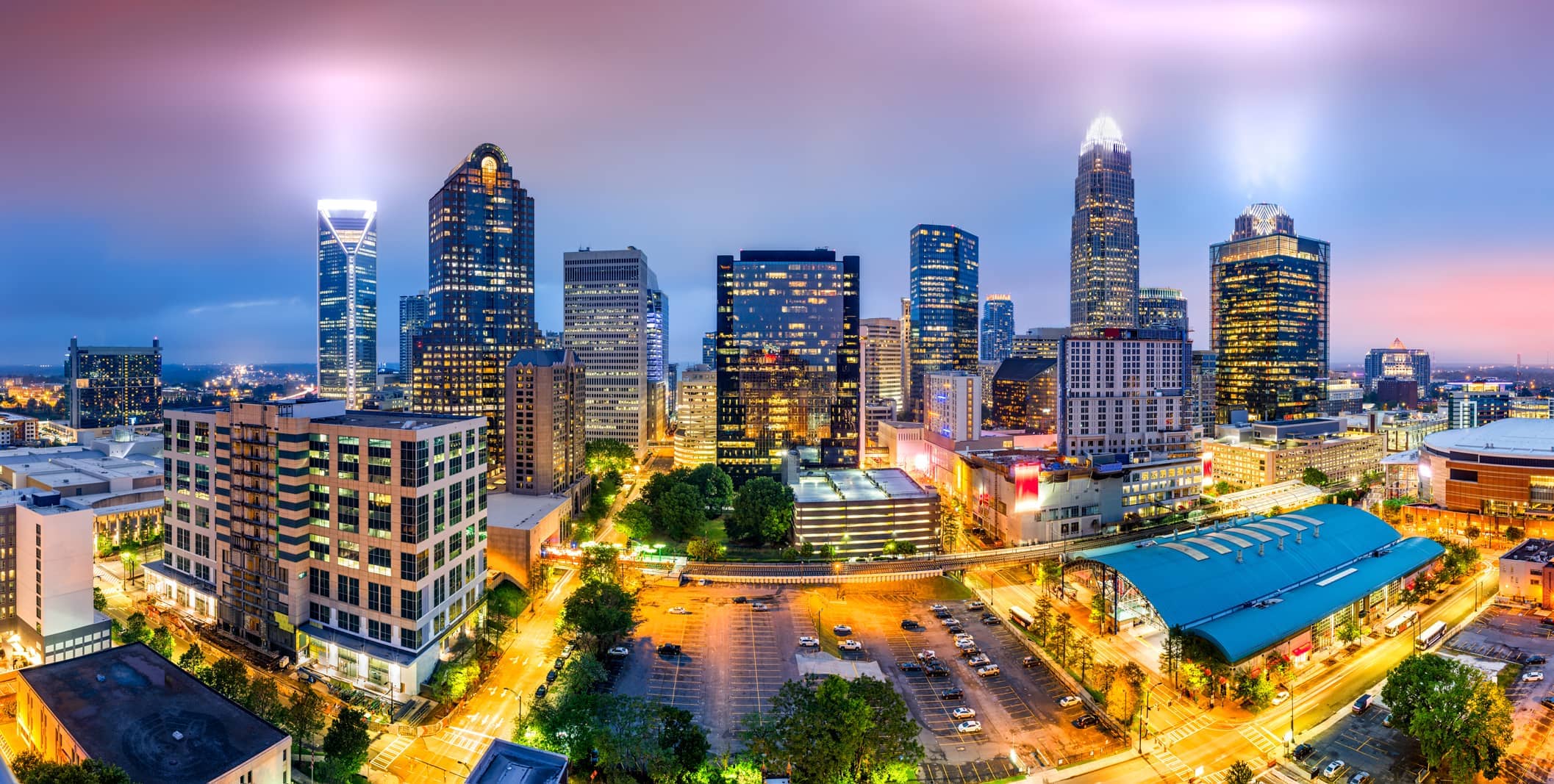 If Colorado isn't the same as it used to be for you, or you're looking for a change in scenery, you should look across the country to North Carolina. North Carolina has both similarities and differences to the Centennial State – but why should you move there?
Let's figure out the main reasons people are moving from Colorado to North Carolina and some of the best places to move to in North Carolina. Moving from Colorado to North Carolina can be somewhat of a culture shock, but easy if you choose the right place to buy a home.
Why People are Moving to North Carolina
Affordability – There are no detailed surveys on why Coloradoans are moving to North Carolina, but one reason is obvious – price. Many parts of Colorado including Denver, Boulder, and Colorado Springs have become too expensive for many residents or residents who don't feel like they're getting as much house as they should with current pricing.

North Carolina's housing market isn't as hot as Denver's so expect much more inventory and fair prices. For comparison as of February 2021, the median price of an average Denver home currently sits at $510,000 while an equivalent home in Charlotte, North Carolina costs $325,000.

Variety – Colorado is a varied state both in terms of people and landscape. Within Colorado's borders, you have lakes, rivers, mountains, valleys, plains, high desert, and both conservative and liberal areas of the state. North Carolina is similar in this variety with forests, mountains, lakes, rivers, and the gorgeous Atlantic Coast. There are also conservative and liberal areas of the state for multiple mindsets and lifestyles.

More Balanced Politics – Most consider Colorado a 'purple' state but an influx of residents from California and other progressive areas makes the state bluer every year. North Carolina has more balanced politics and though they're also becoming more progressive it's a much slower rate than Colorado.
5 Best Places to Move to in North Carolina
1. Asheville, NC
Similar Colorado Cities: Denver, Boulder, Fort Collins
Asheville is in many ways the North Carolina equivalent of Boulder. Asheville is much more progressive than other parts of the state and appeals to artists, musicians, and those who like their town a little weird. Like most progressive city centers, Asheville is among the most expensive areas in the state but still much more affordable than Boulder or Denver prices. Like Boulder, Asheville is not only quirky but also on the doorstep of tons of outdoor adventure.
According to Realtor.com, the median price of an average Asheville home is currently $349,700.
2. Charlotte, NC
Similar Colorado Cities: Denver
With close to 1 million residents,
Charlotte is North Carolina's biggest city
and the best match if you enjoy big-city amenities and things to do. You can live in a 3-bedroom condo in downtown Charlotte or find a great affordable home in one of the city's fantastic suburbs. With great schools, affordable homes, and tons to do, Charlotte is a great place to raise a family.
According to Realtor.com, the median price of an average Charlotte home is currently $325,000
3. Raleigh, NC
Similar Colorado Cities: Colorado Springs, Fort Collins
Though it's the capital, Raleigh is North Carolina's "second city," like Colorado Springs or Fort Collins. While not as big as Charlotte, Raleigh is still a sizeable town with tons to do and most of the big city features found in Charlotte in a more affordable package.
Do you like the idea of your kid going to a nearby school for a great education? Raleigh is within a 45-minute drive from the University of North Carolina, Duke University, and Wake Forest University.
According to Realtor.com, the median price of an average Raleigh home is currently $319,000
4. Nags Head, NC
Similar Colorado Cities: Estes Park, Breckenridge
If you're moving to North Carolina to be close to the water Nags Head is an ideal destination. Nags Head and the Outer Banks gives you room to roam, access to on-the-water adventure and a saltwater lifestyle that's relaxed and fun.
Because it's less populous and a hot vacation destination, job prospects outside the tourism industry aren't as good in the Outer Banks when compared to larger North Carolina cities. Nags Head has plenty of great places to live and amenities for retirees though housing can get expensive.
According to Realtor.com, the median price of an average Nags Head homes is $549,500
5. Wilmington, NC
Similar Colorado Cities: Castle Rock, Parker
If you like the idea of living on the coast but don't want to live in a tourist city like Nags Head then Wilmington is an ideal destination. With a population of 130,000, Wilmington is not a big city but has plenty of amenities, features, affordable housing, local charm, and is only a bike ride away from the Atlantic coast. Great for those who like small-town living.
According to Realtor.com the median price of an average Wilmington home is $299,900
Getting Your Colorado Home Sold Before the Move
Both Colorado and North Carolina have seen upswings in new residents since the pandemic, but North Carolina has not moved at the same clip as the Centennial State which means more affordable living and more relaxed life. Because North Carolina and Colorado have many similarities, the Tarheel State has become a great place to move for Colorado residents getting away from skyrocketing housing.
If you're thinking about leaving Colorado for North Carolina call Colorado's The Storck Team today to ask about our selling and relocation services. The Storck Team has the experience to handle to sizzling Colorado real estate market and
get you the best price
to start your new life out east. With the right information and the right real estate team you'll have a fresh start with plenty of money in your pocket.