Can You Have a Cosigner on a VA Loan?
It takes a lot to be a member of America's military. Yet, at any given time, these few are tasked with protecting our nation and being ready to ship across the world overnight. Because they make great sacrifices, the U.S. government formed the Veterans' Affairs (VA) loan program to help retired and current military members find affordable housing.
Despite the name, a VA loan doesn't come from the VA but is secured from a private lender with the federal government's backing. This mixture of private and federal entities keeps VA loans affordable with a low-interest rate and no down payment. However, this mix also means a lot of paperwork and headaches come with a VA loan.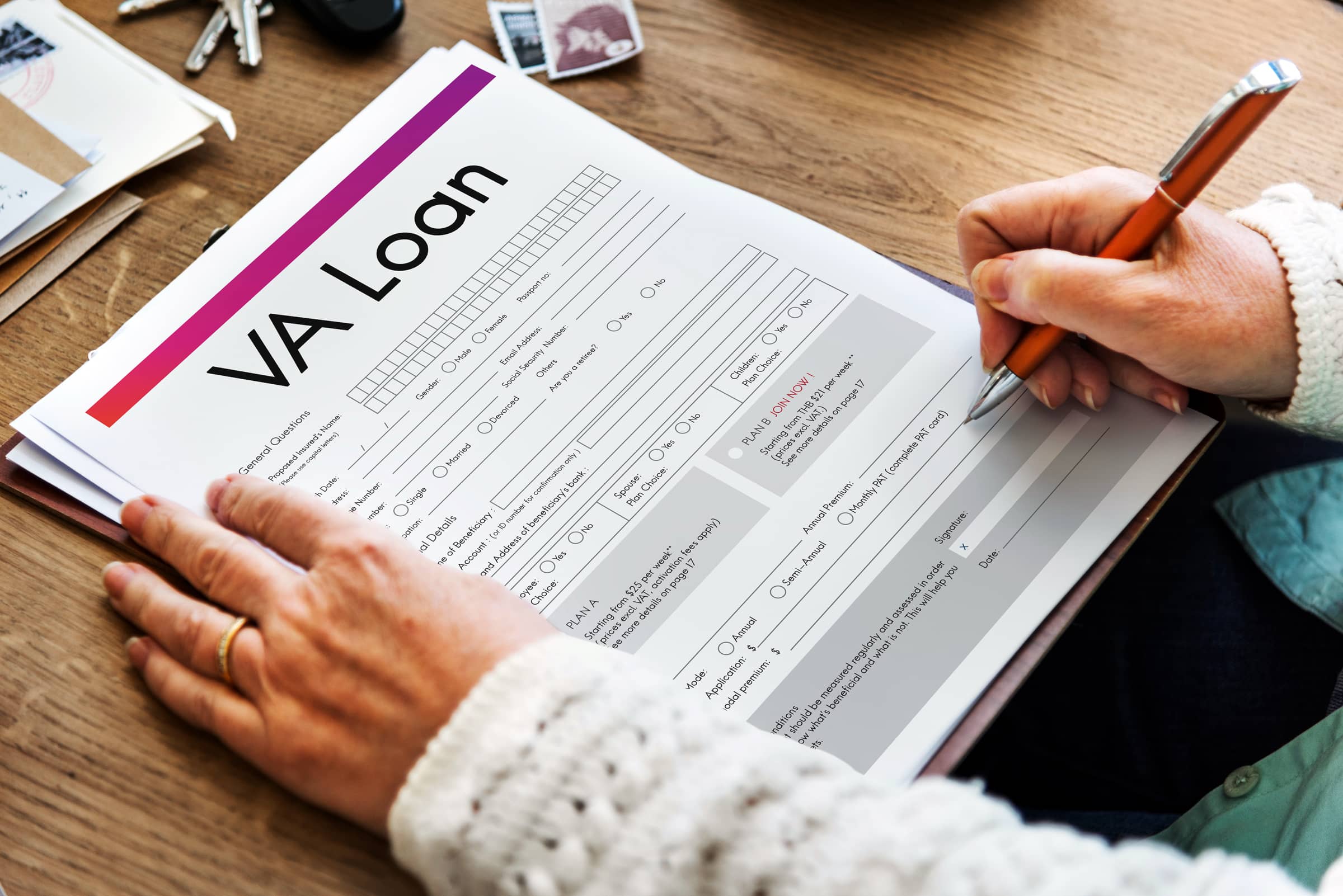 What happens when you have a situation that isn't standard, like not being able to secure a private loan despite VA backing? Can you have a cosigner on a VA loan? Let's find out what to do if you need more than your name for a loan and how VA loans work with cosigners.
Regarding VA loans, there are two separate entities you need approval from – the VA and a private lender. To receive a loan, a veteran must have their entitlement, which we will get into later, and must look good to the lender. Even if you have a full entitlement, you might not qualify for a mortgage loan. If you can't get approval for a loan despite VA backing – you'll need a cosigner.
A cosigner takes part of the financial responsibility of lending debt. Cosigners are used when applicants cannot qualify for a loan (including VA loans) on their financial standing due to poor credit, a lack of credit history, poor debt-to-income ratio, and other factors. With the cosigner's backing, a loan becomes much more appealing to lenders and more likely to be approved.
Yes, you can have a fully backed cosigner with a VA loan but not anyone. In traditional real estate transactions, a cosigner can be virtually anyone. In most cases, applicants cosign with trusted family members or friends. However, in truth, there's no qualification that the applicant must have a relationship with their cosigner. If the cosigner has a high income and credit score, they'll help you qualify for a loan.
When cosigning with a VA loan, the cosigner must be active, retired military or a spouse. In addition, he/she must live in the home being applied for to be guaranteed by the VA. Others can cosign your VA loan, but they will not be backed.
Cosigning and VA Entitlements
In VA loans, the entitlement is how much of a loan the VA guarantees. Should you default on your loan, your lender will be certain the entitlement amount is covered. Therefore, the more entitlement, the better you look to a lender.
Veterans who have never used a VA loan or have fully paid off a previous loan have full entitlements. Full entitlements are $36,000 or up to 25% of the conforming amount. For most counties, the conforming amount is up to $417,000. However, this can be increased with bonus entitlement for first-time borrowers and borrowers in expensive areas of the country like the East and West coasts.
Veterans with partial or no entitlement won't be as appealing to lenders as someone with a full entitlement which may necessitate a cosigner.
Cosigning with Another Veteran
How does entitlement work if you're cosigning with another veteran with their full entitlement too? In cases where two veterans have full entitlements, the amounts will balance equally to both the applicant and cosigner. However, suppose one veteran has little entitlement, and the other cosigner has the total amount. In that case, you can request one entitlement to be used over another.
Lenders are more likely to approve loans with more significant entitlement amounts.
Is Cosigning a VA Loan Bad?
A cosigner is a safety valve should something go wrong with your payments and to lenders – backup is backup. You won't be able to build your credit score and equity as quickly with a cosigner compared to only yourself. However, it will not affect your credit score or the prospect of future purchases if you're making the agreed-upon payments.
Cosigners and Co-Borrowers are different. A cosigner agrees to take on financial responsibility should the applicant default on their loans but is not considered an owner of the property, and their name is not on the mortgage.
Co-borrowers have equal claims on a property and are expected to make their mortgage payments. So two long-time military buddies deciding to buy a home together could benefit from co-borrowing over cosigning.
Be Certain You Need to Cosign
Are you sure you need a cosigner? Because they're backed by the federal government, VA loans are easier to obtain for veterans who might have income or credit issues. If you were a civilian, you might need a cosigner for a private mortgage, but that's only sometimes the case when the VA backs your loan.
The VA Does Not Back Civilian Cosigners
Veterans can use civilians like parents or spouses to cosign a VA loan. However, the VA does not back the cosigner, only the primary military member applying. Additionally, the VA will only fund the cosigner if they are also in the military or the applicant's spouse.
Getting Help with VA Loans
Cosigning a loan is complicated, but throw in VA considerations, and you'll probably have a few questions and headaches. If you're ready to cosign a loan reach out to a certified realtor and a VA loan officer to get started.
The Storck Team is Committed to the Military
The Storck Team has helped military families find the homes of their dreams up and down the Front Range and want to help you too. So if you're a veteran ready to buy, sell, or have more cosigning or VA loan questions, give The Storck Team a call today. We'll put our years of service together to help you get into the best home and financial situation; it's the least we can do to thank you.