Finding the Perfect Home in the Cherry Creek School District
When considering a new home and neighborhood, families with children want to know about the local school system. A great local school system could make a major difference in your child's life and set them up for success.
One of the Denver area's most popular school systems is the
Cherry Creek School District
, which is home to several schools and students across the Denver area. If you want your children to flourish in a great school system, you need to find the best homes and neighborhoods assigned to Cherry Creek. Let's learn more about Cherry Creek School District real estate including areas that Cherry Creek represents and some of the best neighborhoods in the district.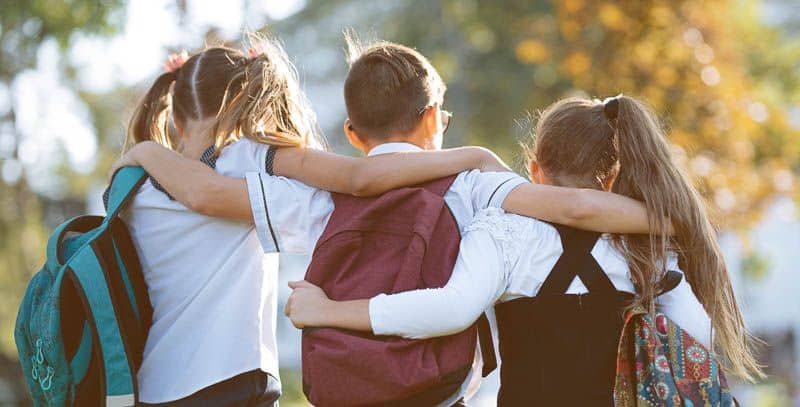 Where is the Cherry Creek School District?
Most of the Cherry Creek School district is found in the Denver area's south side including Greenwood Village, Cherry Hills Village, Centennial, Foxfield, and parts of Glendale. Cherry Creek also serves portions of Aurora, Englewood, and small portions of other Denver suburbs. The Cherry Creek system currently includes 44 elementary schools, 12 middle schools, 6 high schools, and over a half dozen alternative schooling systems. More than 79% percent of Cherry Creek's faculty have advanced degrees to lead over 55,000 students in eight different municipalities.
Where are Homes for Sale in Cherry Creek School District?
The Cherry Creek School District covers 108 square miles, so there are plenty of options for neighborhoods and homes for sale in the district. Let's preview three great neighborhoods in the Cherry Creek school system and what type of families they're best suited for.
Greenwood Village – Greenwood Village is one of the Denver area's more affluent neighborhoods with large homes and large property sizes. Living in Greenwood Village gives families a central location to easily travel downtown, to the Denver Tech Center, or Denver International Airport. Things to do include dining, shopping, and the fun and concerts of Fiddler's Green amphitheater.

Greenwood Village is the most expensive neighborhood on our list featuring four to five-bedroom homes staring in the high $500s, to sprawling mansions priced at well over $1 million. Most Greenwood Village homes are spacious, modern, and feature the largest lot sizes in the Denver.

Centennial – Centennial is a fantastic all-around neighborhood located on the south side of Denver. Centennial is a great mix of varied home sizes and styles with several ways to kill time with parks, open space, the Streets at Southglenn shopping center, and indoor skiing at Snobahn.

Like most of Denver's south side, Centennial homes are not cheap, but still affordable for many families. Most 3 to 4-bedroom Centennial homes start in the high $400s but don't normally go past the $600s in cost. If you're lucky you can find a great property in Centennial for under $400,000.

Suburban Aurora – Suburban Aurora, especially East Aurora, is one of the more affordable neighborhoods in the Cherry Creek School district thanks to multiple new developments. While East Aurora was nothing more than rolling plains a few years ago it's now filled with new single-family homes, parks, trails, and activities like the Gaylord Rockies Convention Center.

As mentioned before, East Aurora contains several new developments for small families with prices ranging in the mid $300s to high $400s for brand new two- and three-bedroom homes. If you want to escape Colorado's rising cost of living while still staying in the Cherry Creek School District, suburban Aurora is perfect for you.
Tips for Finding Homes in the Cherry Creek School District
When searching for Cherry Creek school district real estate, the first step is to let your realtor know that's a priority.
The Storck Team will find the perfect home for your family including the right school systems, so mentioning Cherry Creek is a quick way to narrow your search to finding homes in the Cherry Creek school district. Let us know about schools, your budget, style, and our team will come up with multiple home options.
Figuring Out Cherry Creek School District Real Estate
We all want what's best for our family, and that includes finding an excellent school system like the Cherry Creek school district. Take a further dive into the Cherry Creek School system, explore Cherry Creek designated neighborhoods like the ones mentioned above, and let us know you want a home that puts your children on the Cherry Creek path. With the right home in the right neighborhood and the right school system – you and your family will be happy for years.