Get
More Home

For The Money
Worried That You Can't Afford the Home You Really Want? Get More Home for the Money with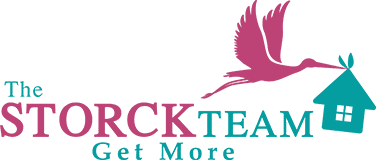 When you're buying a home, whether it's your first, your last or an investment property, you want to get the most house for the money. That's why you shouldn't trust the process of finding the right home and negotiating the best price to just anyone. We are experts at knowing what homes are truly worth.  It's important to know that just because the home may be listed for a certain amount, doesn't mean that's what you should pay.
WE
DO MORE

SO YOU GET MORE
More House for the Money – We have more negotiation experience (during our careers, we've helped over 1200 buyers and sellers). Don't trust your deal to a hobbyist! We have more, deeper, and better relationships with other brokers so they'll work with us.

More Availability/Accessibility – To show homes and answer your questions. While you'll be working with us, you will also get to know, like, and trust our entire team.

More Local Knowledge – We've lived and worked in Aurora since 2004. We've helped buyers purchase homes in Aurora, Centennial, Parker, and other areas in the Denver Metro area. We're CO natives. So…

More Support – We have great contacts for lenders, contractors, inspectors. Anything and everything you need for your home.
"Tatyana, Aaron, and their team were really great during my entire home purchase and assisting with my upcoming house sale. They were prompt, knowledgeable, patient, and really gave us a lot of their time. They are expert listeners and helped execute the purchase of our new home expeditiously. They went above and beyond when we needed to see the house before closing to get quotes for new flooring. We are really happy with the level of service and professionalism from The Storck Team. We look forward to working with them on the sale of our house and future property investments."
The sale of a home is probably the biggest financial transaction of your life. We treat that sale and you accordingly.

You shouldn't trust the sale of your home to just any real estate agent. Your friend may be a nice person, but this is too big a transaction to rely on an inexperienced friend or family member.

There are only a small percentage of real estate agents that are truly professional and experienced enough to serve you properly. The rest are just hobbyists, that are playing the role of real estate agent. It's their side-gig and they're playing fast and free with your biggest sale.

It takes an agent who also invests in real estate to know which home improvements will have the best ROI on the future sale of your home.

Everything is negotiable and we are GREAT negotiators.